After return to Richmond, Shaw seals 2019 with special homecoming
After disappointing demotion, Shaw's 2019 journey culminates in realization of childhood dream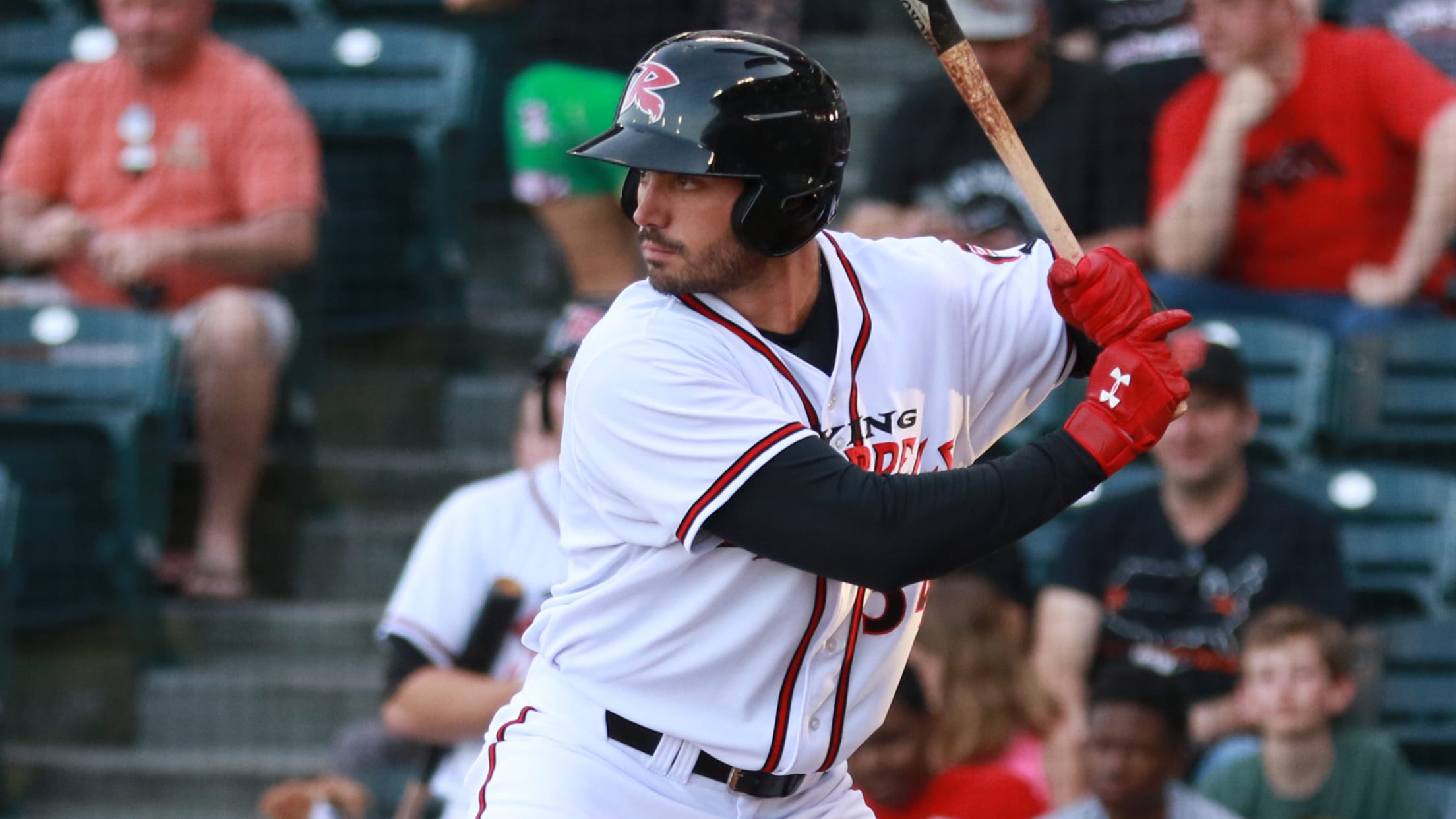 After making his MLB debut in 2018, Chris Shaw returned to Double-A Richmond to start the 2019 season (Real Life Studios)
Chris Shaw was shocked when he found out he was being sent back down to Double-A. Just seven months earlier, he had suited up for his major-league debut in San Francisco. Last March, he got the word he would be heading back to the level he thought he had graduated
Chris Shaw was shocked when he found out he was being sent back down to Double-A.
Just seven months earlier, he had suited up for his major-league debut in San Francisco.
Last March, he got the word he would be heading back to the level he thought he had graduated from nearly two years before.
"I felt like I was out of air at the end of spring training when I found out I was going back to Richmond," Shaw said. "It was like, 'How the heck am I going to get out of this hole?'
"I know in the grand scheme of things it wasn't like the world was ending. I was still playing professional baseball. I was still in a very blessed situation. I'm not saying I wasn't. But for what my expectations were, my back was up against the wall."
The Giants had signed a handful of veteran outfielders who were rotating playing time with Triple-A Sacramento, which meant Shaw actually had a better chance of playing every day with Richmond. Richmond is a place Giants minor leaguers like to be, and players do occasionally get called to the majors directly from Double-A.
But in a player's mind, being in Triple-A means you're always a phone call away from the big leagues, and Sacramento to San Francisco feels like a trip down the street compared to being on the other side of the continent in Richmond.
Shaw had been a decorated high school standout in Massachusetts and an All-American star at Boston College, earning him the 31st-overall selection in the 2015 MLB Draft. He quickly climbed the minor-league ladder while also climbing to the top of prospect lists, gaining attention for his powerful left-handed swing.
He first joined the Flying Squirrels mid-way through the 2016 season and stayed there the rest of the year, totaling 60 Double-A games. He opened the 2017 season back with the Flying Squirrels and had success, hitting .301 with six homers in 37 games, which earned him a promotion to Triple-A near the end of May.
After a little more than a year at Triple-A, Shaw made his debut with the Giants in 2018. To that point, everything had gone according to the typical road map and timeline of a highly-touted prospect. Entering 2019, stepping back down two levels was a surprise.
"I was a first-round pick, and I moved through the system pretty quickly," Shaw said. "Not to say I didn't earn things. I hit at every level in the minors. But this was the first year where it was like, 'You need to torch levels to get back up here.'"
Shaw returned as part of the Flying Squirrels' 2019 Opening Day roster. He hit .214 over the first five games in the notoriously pitcher-friendly Eastern League, capped by an 0-for-4, three-strikeout day in Reading on April 13.
"I'm not going to lie, there were days when I would wake up that first month or two in Richmond after a bad night the night before, and it was just like, 'How the heck am I struggling in Double-A right now?,'" Shaw said. "But it was just a choice I made every single day where I would give myself 15 or 20 minutes in the morning to kind of assess what happened the day before, and then it was 'Screw this. You are better than this. You are absolutely a better player than what you've been assigned. Go out there and keep playing.' I kept that mentality the entire year."
He hit his first homer of the year on April 14 in Reading. He added his second one the next night in Hartford, part of a three-hit day. He settled in to hit .295 with seven homers over the next 40 games.
Most notably, he cut his strikeout rate down from 34 percent the previous year to 18 percent with Richmond. Shaw carried that performance into Triple-A after a promotion to Sacramento at the end of May. By the end of August, he had combined across the two levels to hit .294 with a career-high 28 homers.
As a result, the Giants called him back to the majors on Sept. 1.
"Getting up there in September, it was euphoric," Shaw said. "It's hard to describe. It was such a good feeling."
The following day, he made his return appearance as a pinch-hitter for the Giants in St. Louis. Shaw said it felt like a second MLB debut.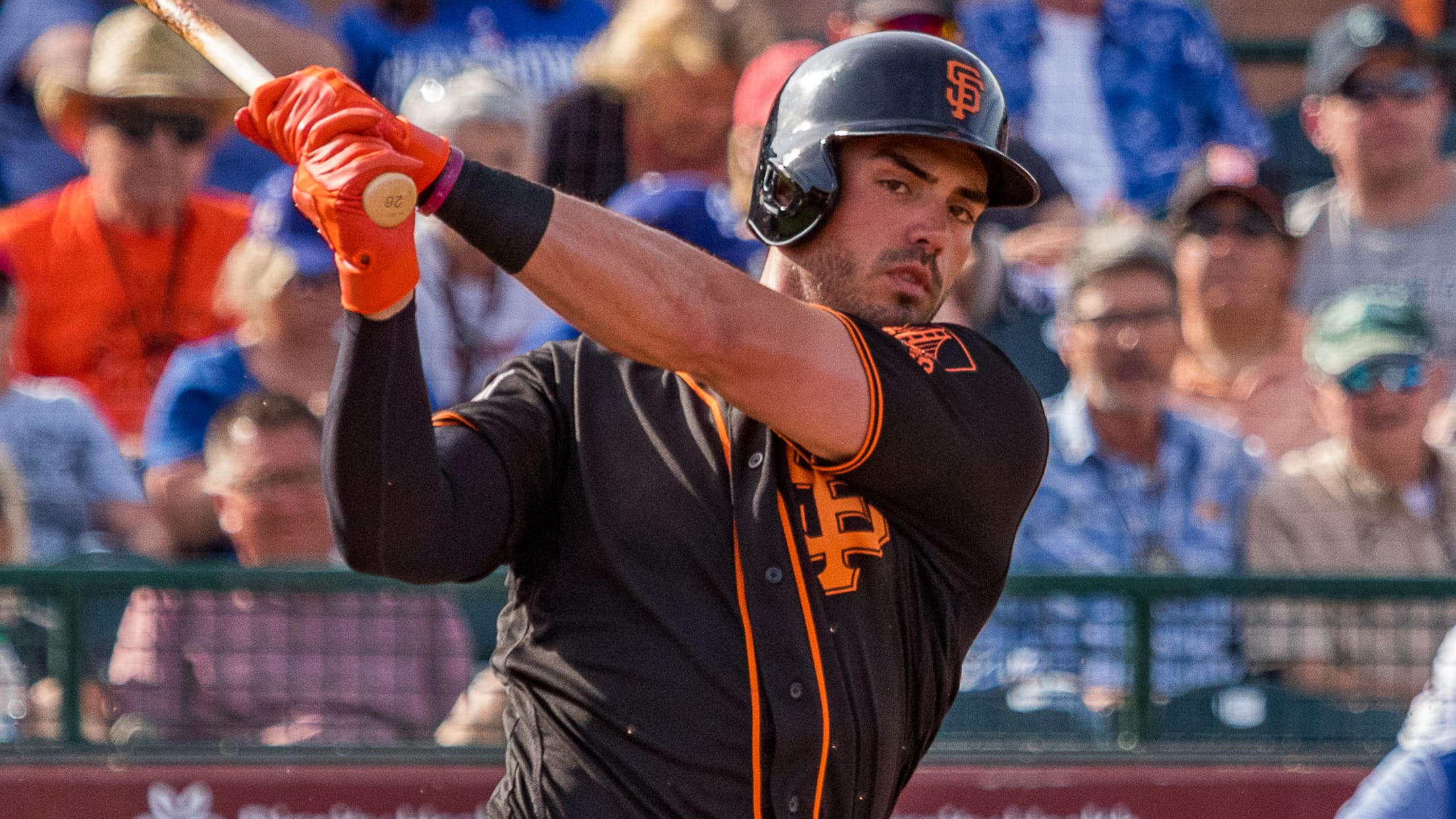 Shaw's excitement to be back in the majors was further amplified by one September series on the Giants' schedule.
The Giants and Red Sox do not play often. In fact, since interleague play began in 1997, the two teams had only played each other 16 times. From Sept. 17-19, the Giants had a three-game series in Boston, their first visit since 2016.
Shaw grew up just outside of Boston in Lexington. As a kid playing wiffle ball in his back yard, he imagined he was playing at Fenway Park. This marked a chance to make that dream a reality.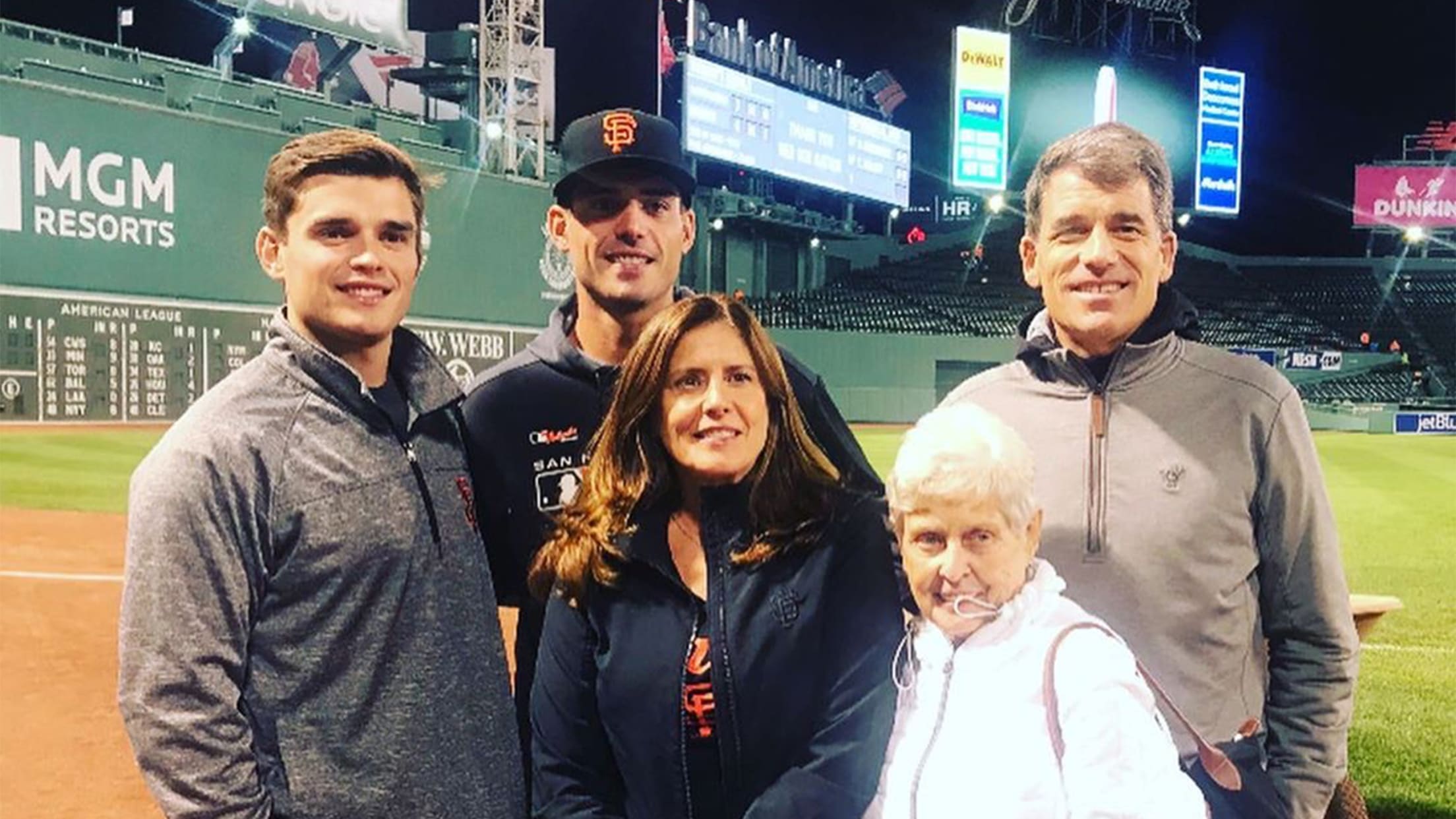 "Batting practice was cool because tons of people I knew were there," Shaw said. "Just for batting practice. Even that in itself was a little overwhelming."
During batting practice, the stands were mostly empty and the sun was still up, so the moment had not fully hit him. But as the beginning of the game approached with the lights on and fans filling the park, Shaw could not help but feel how special that night was.
To top it off, Shaw was in the starting lineup that night for the first time since he returned to the majors more than two weeks earlier.
"When I came down the tunnel that night and I took the first steps out, I walked in and the lights hit me, you almost feel like you end up in like an astronaut helmet," Shaw said. "I'm looking around just like, 'Oh my god I'm in Fenway Park about to play against the Red Sox.'
"I made a point when I went out to stretch, I just sat there. I just sat on my butt in left field and I just looked around. I just gave myself a minute to take everything in beforehand. It was everything I could've hoped it would've been."
The following day, Sept. 18, 2019, was declared by the Town of Lexington as "Chris Shaw Day." That afternoon, he was presented with the proclamation in a ceremony on the field at Fenway Park.
Trey Wilson is the play-by-play broadcaster and Director of Communications for the Richmond Flying Squirrels. Follow the Flying Squirrels on Twitter @GoSquirrels.