Relationships and Fun, Luke Murphy's Keys To Success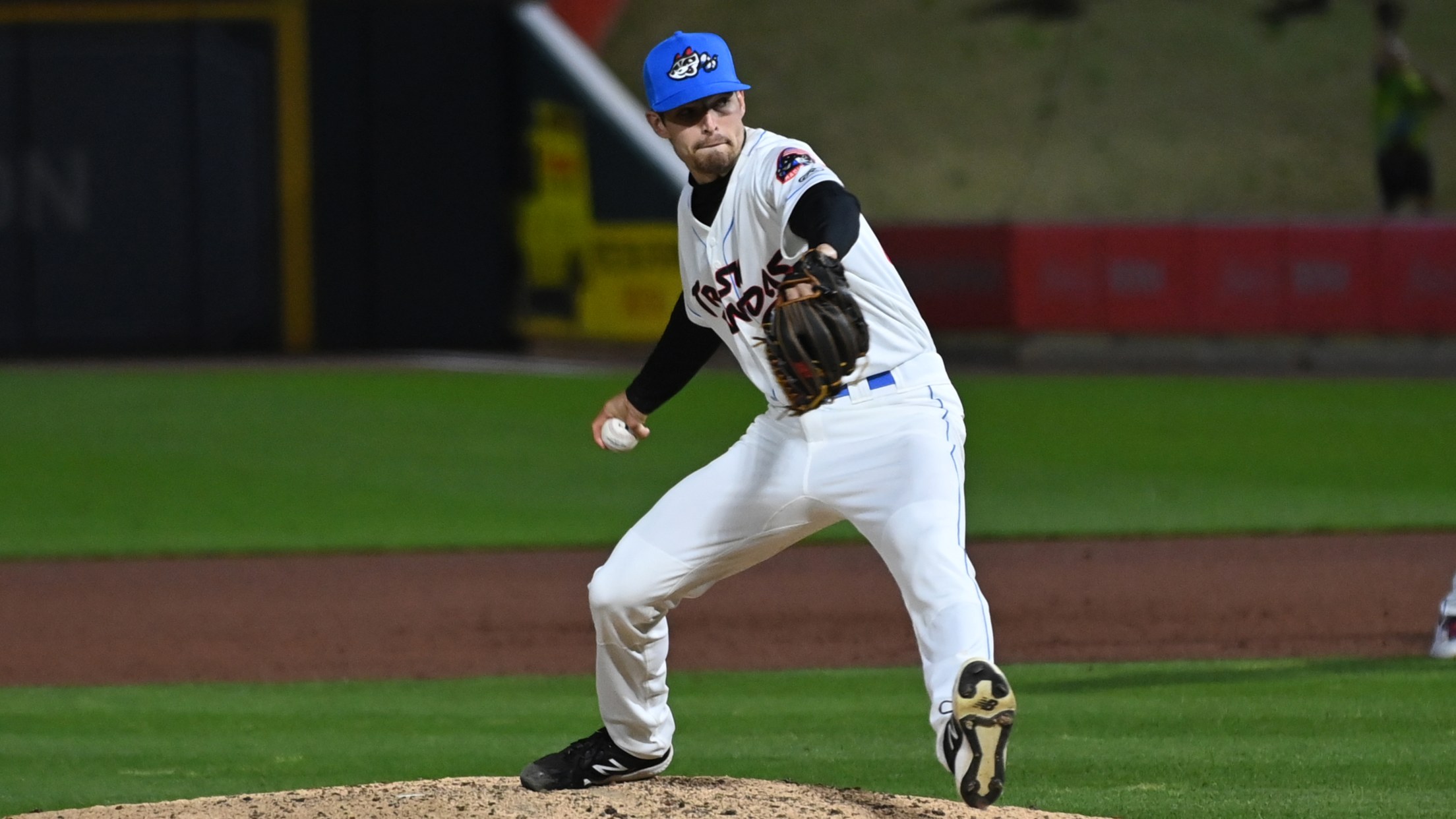 Luke Murphy has been a force out of the Rocket City bullpen this season. (Cristina Byrne-Sternberg/Rocket City Trash Pandas)
America's pastime is built around the love of a game that has been played in our country for over 100 years. Fans care about historic rivalries, root for our home teams, and invest in connections with our favorite players. For Rocket City Trash Pandas pitcher Luke Murphy, relationships and team
America's pastime is built around the love of a game that has been played in our country for over 100 years. Fans care about historic rivalries, root for our home teams, and invest in connections with our favorite players.
For Rocket City Trash Pandas pitcher Luke Murphy, relationships and team camaraderie are what make baseball so special.
The love of the sport came to Murphy at a young age as he grew up in, "A household of baseball," including his father who played collegiate baseball and coached basketball in their hometown of Cross Plains, Tennessee. Growing up going to instructional camps hosted by Vanderbilt, Murphy had a desire to be at Vanderbilt and considered it a dream come true when he was given the opportunity to continue his education and pursue baseball at the university.
During his time at Vanderbilt, Murphy pitched two college seasons and tied for the team lead of nine saves in 2021. In his final college game, Murphy pitched 1.2 scoreless innings in the decisive Game 3 of the 2021 College World Series vs. Mississippi State.
When asked about valuable lessons learned from his college days, Murphy revealed that some of the most useful teachings had nothing to do with what was happening on the diamond.
"The most important thing I learned from Vandy was growing up to be a well-grounded and good man. Just a good human," Murphy said. "Coach Tim Corbin addressed that in our classroom meetings. He kind of gets away from the baseball aspect inside the classroom and teaches how to be a better person, very respectful and that kind of thing. Those small details that you don't get on a daily basis helped me out a lot."
Murphy was selected by the Angels in the fourth round of the 2021 MLB Draft and says that the transition from collegiate to professional baseball has been relatively easy and that meeting new people has been the best part.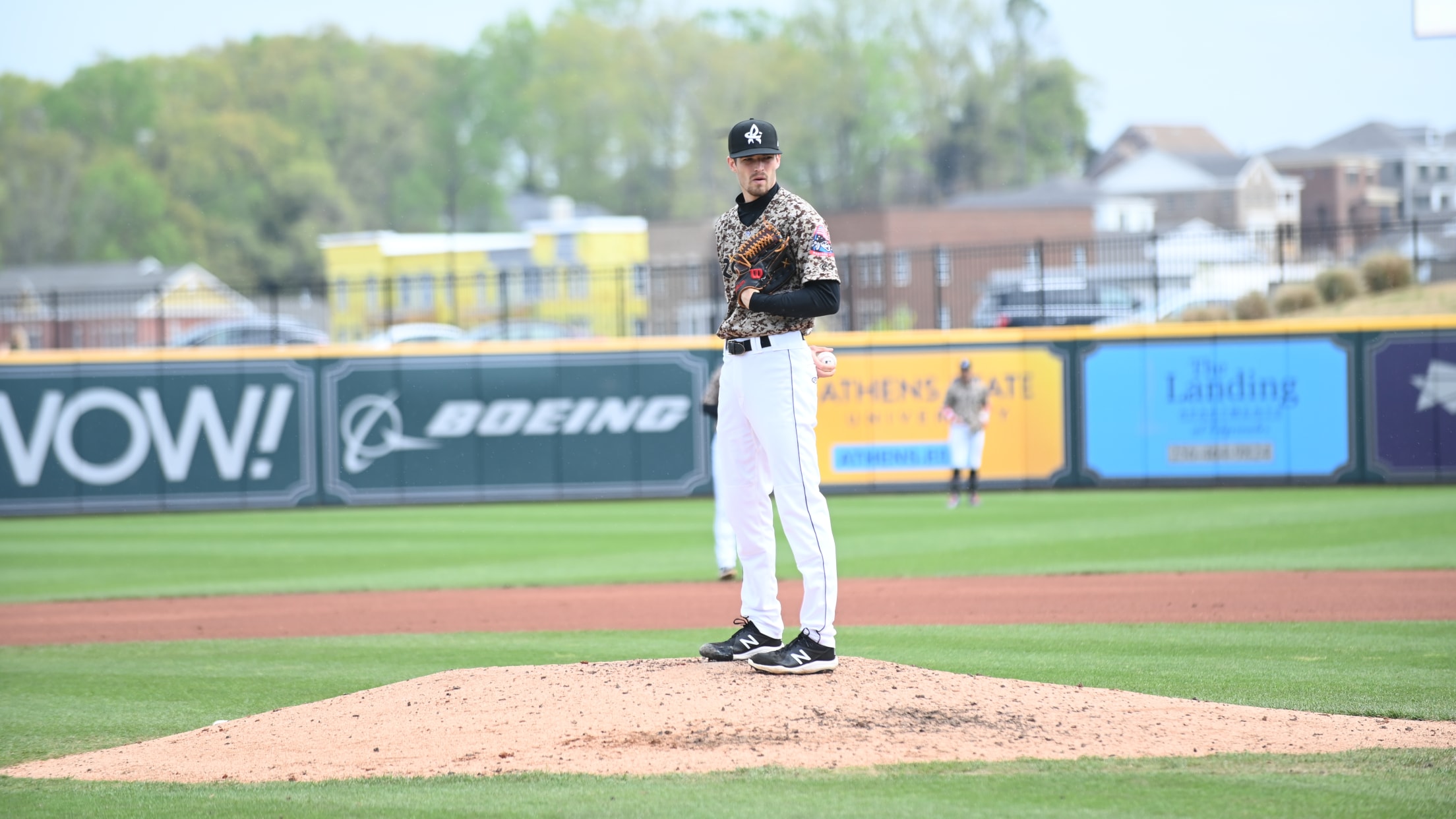 "That's the most enjoyable thing about baseball, you get to meet so many people and get to find new relationships," Murphy said. "Chase Silseth ended up playing against Vanderbilt in the College World Series last year and now he's here. People you've played against in the past and now you get to be with them every day and get to see those guys go up and be at the Major League level. It's truly special."
In his debut with Rocket City, Murphy held three consecutive scoreless outings to start the 2022 season and is currently tied for the Southern League lead with five wins. Fourteen of Murphy's seventeen outings for the Trash Pandas have been scoreless, including all nine at Toyota Field.
With a strong start to his professional career, Murphy's message to the future baseball stars on the rise is simple, just enjoy the game.
"Don't get caught up too much in all the extra hoorah of baseball and just have fun," he said. "There's a lot of pressure at an early age now in trying to get recruited. I feel like just going out there, having fun, and letting your talent take over and enjoying the sport of baseball is the true way."
Murphy will look to continue his reliable work out of the Rocket City bullpen as the Trash Pandas fight for a playoff berth and a first half title over the final stretch in June.