Overachieving With Consistent Performance
Thomas Jankins earns an invitation to major league spring training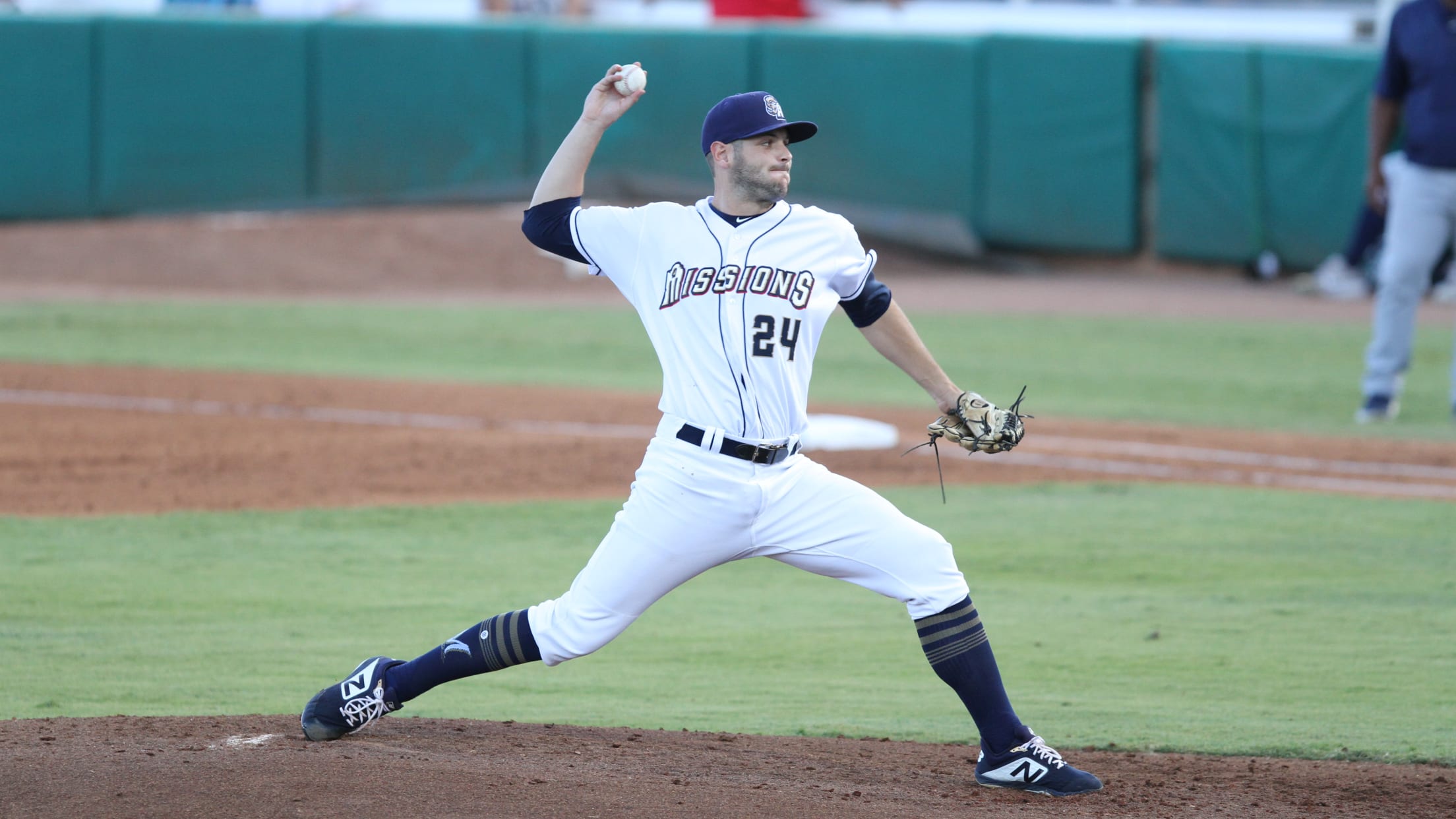 Thomas Jankins likes to stay as busy as possible in the winter months. In fact, Jankins spends so much time with baseball when he's away from his summer job as a pitcher in the Milwaukee Brewers organization, it's like he hardly has any offseason at all. For the past three
Thomas Jankins likes to stay as busy as possible in the winter months. In fact, Jankins spends so much time with baseball when he's away from his summer job as a pitcher in the Milwaukee Brewers organization, it's like he hardly has any offseason at all.
For the past three years, the native of Worcester, Mass., has made the trek to the northeast to be close to home, to stay physically fit, and also to give back to the game as a pitching instructor.
Jankins, who led the Triple-A San Antonio Missions with a 10-5 record in 2019, usually works out in the morning.
But after that, his day is not done. For instance, this past winter, he'd make a 10-minute drive in the afternoon from his home in Stamford, Connecticut, to work with kids indoors at the Warrior Baseball Academy in Port Chester, N.Y.
"You know, I think I've done that every offseason since I've been a pro," Jankins said in a telephone interview. "It's nice to make some money in the offseason. It's good to keep busy, as well. You can train in the morning, then work in the camps at night."
For the kids ranging in age from 4-18, Jankins holds court.
"I think you learn a lot about the game when you're teaching," he said. "It's one thing to play it. But to teach it, it gives you a better feeling of the fundamentals and some of the things that we actually apply when we're in the games. Teaching gives me a different perspective. It gives me a little appreciation for the coaches that I have and what they have to go through."
Whatever the reasoning, you can hardly argue with the results.
Jankins was a 13th-round draft choice by the Brewers in 2016 out of Quinnipiac University (Conn.) He was the 381st player selected. With that modest background, the 6-foot-3 right-hander has posted a 30-24 record in four minor league seasons. In 88 mound appearances, including 77 starts, his ERA is a solid 3.95.
Last year, Jankins was called up from Double-A in mid-April to join the Missions and immediately solidified the starting rotation, finishing the season ranked third in wins in the Pacific Coast League and fourth in ERA (4.38). Moreover, he ranked second in the league in ground ball rate (2.07) and seventh in WHIP (1.37).
Because of all that, the 24-year-old, sinker-ball specialist has earned his first trip to major league spring training.
For the past few weeks, Jankins has shared the same dressing and workout facilities with the big leaguers and has made two relief appearances for the Brewers in the Cactus League.
He said the best part about the opportunity is just being around some of the most accomplished athletes in baseball.
"You see the top players in the organization (every day)," Jankins said. "It gives you a little glimpse of what's on the other side, just getting to watch them, how they go about their business. You can watch their habits. (You watch) how they take care of themselves. How they prepare for every day and every game. I'm just trying to soak it all in and learn as much as I can."
Though nothing in baseball is ever etched in stone, Jankins is expected to open the season in the starting rotation with the Missions. But he also likely will be on a list of pitchers who could be summoned to the big leagues at some point before season's end.
Brewers farm director Tom Flanagan said Jankins earned the invitation to big-league spring training with his year-to-year consistency.
"He's always been…kind of an under-the-radar guy," Flanagan said. "Last year, and you might ask (manager) Rick Sweet, but he seemed to be as consistent (as any) guy on the Missions' staff. You know, he just steadily performed. The whole time, he really pitched well. He's a guy that we really like, obviously, and so he's getting a chance to pitch in front of the big-league coaching staff and manager this spring. It's an opportunity he's (created) by the success he's had."
Even though baseball consumes Jankins' life now, it wasn't always that way. Growing up in Massachusetts, he also played basketball and soccer. As a prep athlete at Quaboag Regional High School outside of West Brookfield, he played basketball in the winter months before baseball season rolled around in the spring. Jankins said he emphasizes to the kids in his baseball camps that it's important to have a variety of interests.
"I really didn't start to play baseball in the offseason until I got to college," he said. "I like to tell the kids to play as many sports as possible. You know, there's a lot of different aspects of basketball and soccer and football that you can bring out to the baseball field, too. It's good to learn from those other sports."
Right now, though, Jankins is deep into baseball. He pays attention to the analytics, always focusing on how he can make daily improvements. Known primarily as a sinker and slider artist, he's working now on throwing a more effective four-seam fastball. It's a step-by-step process to realize the big-picture dream.
"This year, I'm looking to develop a four-seam pitch that I can use up in the (strike) zone," he said. "I think last year, for the most part, I was using my sinker the majority of the time. This year, if I can get some swings and misses at the top of the zone, I can open up another aspect of my game. I'm always trying to improve. The goal is to get to the major leagues, but you got to go one step at a time. Just try and improve every day. Learn something at the park every day. I'm lucky enough to be around really great players right now, so I'm trying to soak it all in, as much as I can."