Beeter's Best: RailRiders Drop to Bisons Thursday Night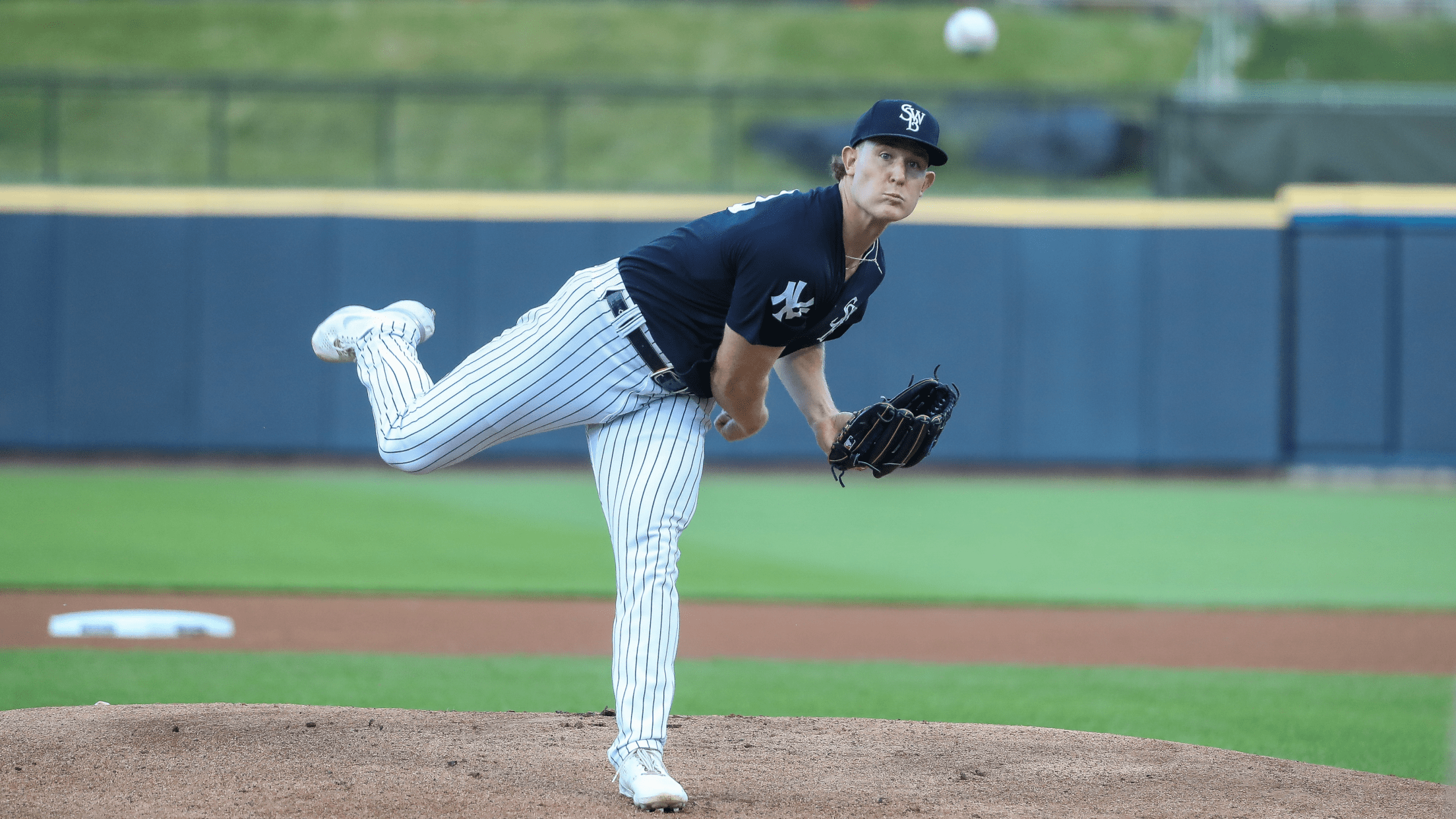 Clayton Beeter struck out a career-best 13 batters on Thursday, but the RailRiders fell 7-1 to the Bisons. (Tim Dougherty)
BOX SCORE | BUF 7, SWB 1 Moosic, PA (September 14) - The Scranton/Wilkes-Barre RailRiders fell 7-1 to the Buffalo Bisons on Thursday night. Clayton Beeter pitched a gem notching 13 strikeouts, a career-high for the Yankees #16 prospect. The pitching staff combined for 18 total strikeouts, tying the most
Moosic, PA (September 14) - The Scranton/Wilkes-Barre RailRiders fell 7-1 to the Buffalo Bisons on Thursday night. Clayton Beeter pitched a gem notching 13 strikeouts, a career-high for the Yankees #16 prospect. The pitching staff combined for 18 total strikeouts, tying the most they have recorded in a game this season.
Beeter's Best 🌟

RHP Clayton Beeter sets a new career-high with 13 strikeouts through only five innings of work. 15 outs, with 13 of them for strikeouts 🤯

5.0 IP // 4 H // 0 R // 2 BB // 13 K // 100 pitches #EverythingMajor #RepBX pic.twitter.com/dO9ELJ8V2z

— SWB RailRiders (@swbrailriders) September 15, 2023
Both teams were held scoreless as the starters battled through the first five frames.
The Bisons got the first run in the sixth inning. Orelvis Martinez doubled to reach and scored on Stevie Berman's RBI single.
Buffalo tacked on two more with an Addison Barger home run in the eighth. The visitors added more in the next frame. The Bisons loaded the bases and Martinez smoked a grand slam to right field. Another four runs gave them a 7-0 advantage.
The RailRiders broke the shutout bid in the bottom of the ninth inning. Michael Hermosillo led off with a double. Josh Breaux was hit by a pitch and Jesus Bastidas walked to load the bases. Nelson Medina grounded into a double play but did push a runner home for their first run of the game. SWB fell 7-1 on Thursday night.
Clayton Beeter pitched five innings of shutout ball striking out a career high 13 batters. He allowed just four hits and a pair of walks on 100 offerings. Clay Aguilar (L, 0-1) made his Triple-A debut giving up three runs in two and a third frames. Michael Gomez finished the eighth scoreless but allowed a grand slam in the ninth. He did strike out one batter.
Wes Parsons (W, 9-3) tossed six shutout innings in his start. He allowed three hits and four walks. Nate Pearson and Rowan Wick each had a scoreless frame. Connor Cooke allowed a run in the ninth inning.
The RailRiders and the Bisons continue their series Friday night at 6:35 PM. Righty Mitch Spence is slated to get the start at PNC Field in the final homestead of the season.