Celebrating Black History Month: Highlighting Wendell Magee
Part four of our series showcasing the best Black players in SWB franchise history
In celebration of Black History Month, throughout February, teams across Minor League Baseball are looking back at some of the best Black players to suit up for their club. While some of these standout performers from across the sport went on to long and illustrious Major League careers, others simply
In celebration of Black History Month, throughout February, teams across Minor League Baseball are looking back at some of the best Black players to suit up for their club.
While some of these standout performers from across the sport went on to long and illustrious Major League careers, others simply had great Minor League careers or, in some cases, just one incredible season that went down as "a year for the ages."
Over the month, we will highlight some of the best Black baseball players to ever suit up for Scranton/Wilkes-Barre.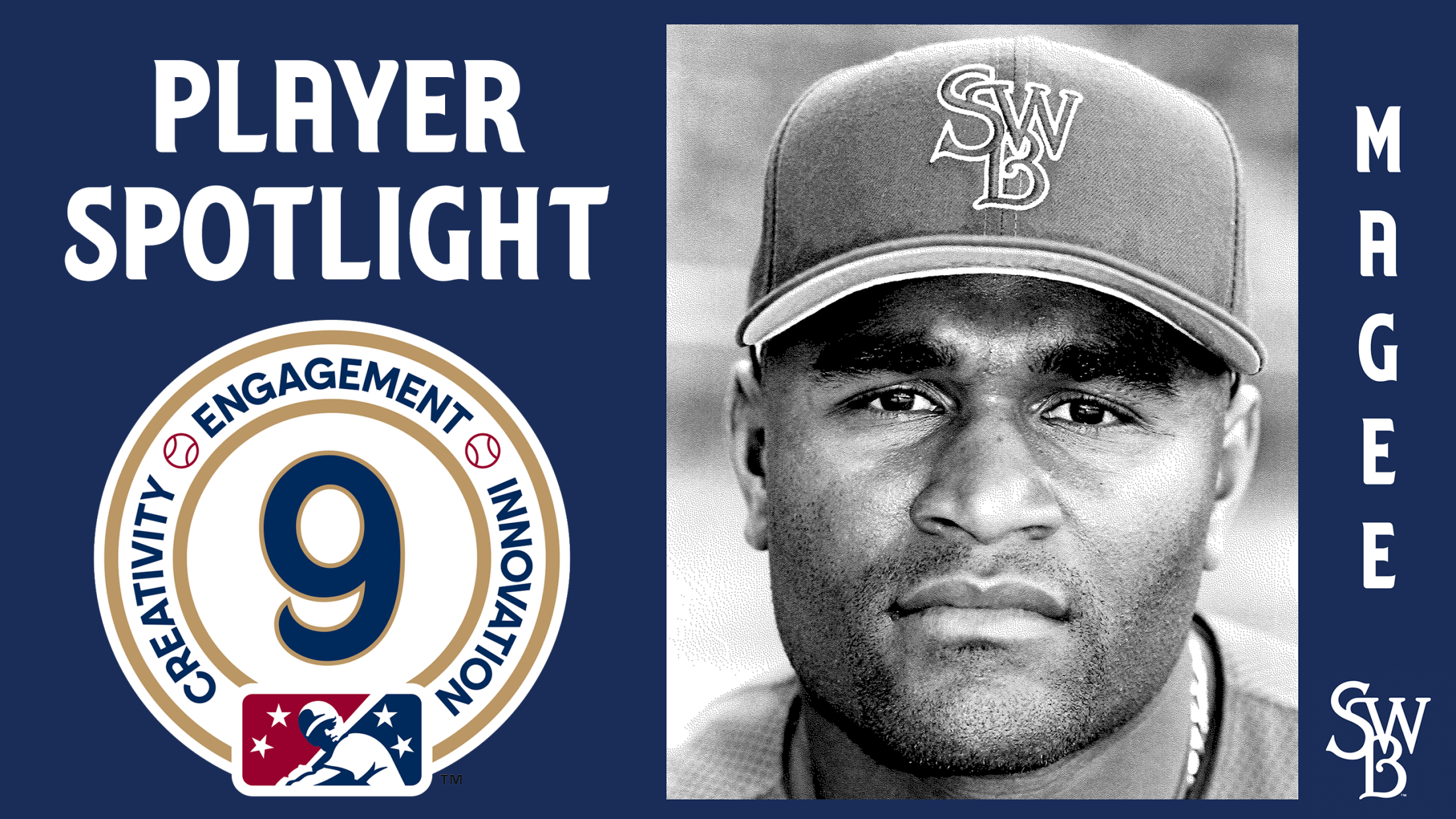 Wendell Magee
Wendell Magee was selected by the Philadelphia Phillies in the 12th round of the 1994 draft out of Samford University. The Hattiesburg, Mississippi, native was never picked for his high school baseball team but went on to play football and baseball in college. After an athletic career that saw him inducted into both Pearl River Community College and Stamford's respective Halls of Fame, Magee embarked on a 12-year professional baseball career.
Magee dominated in his first two years of pro ball and reached Triple-A in 1996. After 71 games with Reading, the Phillies promoted Magee to the Red Barons, where he appeared in 44 games and batted .284. The Phillies gave him a first-look at the bigs that season as well.
The outfielder spent the bulk of the next three summers with Scranton/Wilkes-Barre. Magee found his stride in 1998 and 1999 for the Red Barons, hitting a combined .286 over 268 games with 44 home runs and 151 combined runs batted in during those two seasons for skipper Marc Bombard.
The Phillies traded Magee to Detroit in 2000 and he appeared in nearly 300 games for the Tigers over the next few years, including spending the bulk of 2002 as their starting centerfielder. He was reacquired by Philadelphia in 2003 in a deal with Cleveland. Magee returned to Scranton/Wilkes-Barre and hit .333 over 25 games before the Phillies released him.
Magee spent seven seasons in the Majors where he held a .244 average, but his time with the Red Barons and in Triple-A truly set him apart from the pack. In 420 games for Scranton/Wilkes-Barre, he hit .281. His 65 home runs for the Red Barons ranks second all-time in franchise history.
Read the rest of the series:
Part One: Celebrating Marlon Anderson
Part Two: Celebrating Ryan Howard