Patriots And NJEA To Honor A+ Educators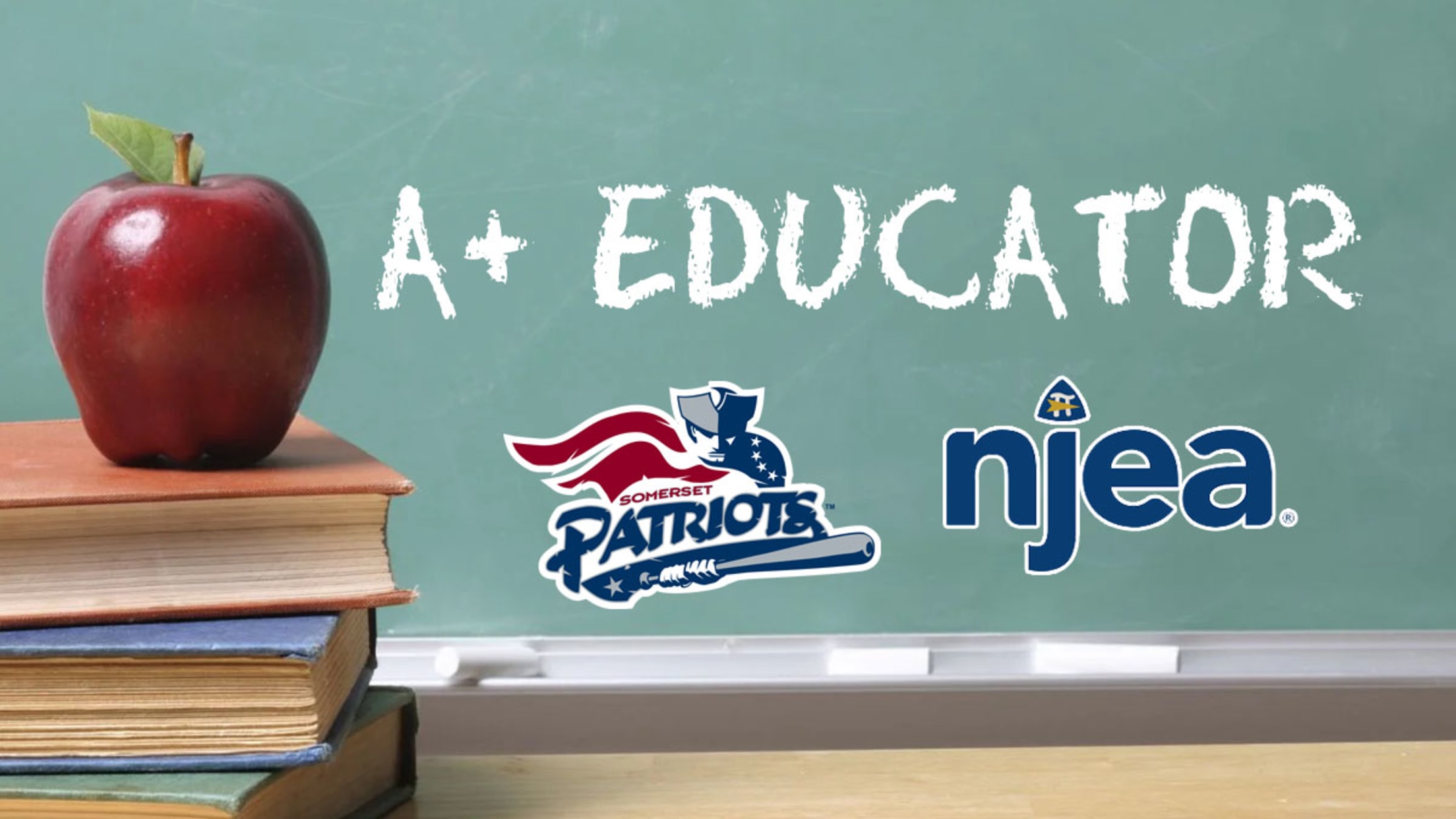 Bridgewater, New Jersey – The Somerset Patriots, the New York Yankees Double-A affiliate, have teamed up with New Jersey Education Association to honor A+ Educators. The A+ Educator program is designed to recognize the work of teachers and education support professionals (ESPs) that provide an inclusive learning environment, engaging instruction
Bridgewater, New Jersey – The Somerset Patriots, the New York Yankees Double-A affiliate, have teamed up with New Jersey Education Association to honor A+ Educators.
The A+ Educator program is designed to recognize the work of teachers and education support professionals (ESPs) that provide an inclusive learning environment, engaging instruction and curriculum, encourages lifelong learning, and inspires a passion for education beyond the classroom and into the future.
CLICK TO NOMINATE YOUR FAVORITE EDUCATOR!
"We always appreciate the work of our educators and everything they do to help children learn in the classroom and achieve their goals beyond," said Patriots President/General Manager Patrick McVerry. "This program is a way for our team to recognize a few of these very special people in the field of education that make a positive and lasting impact on students."
The Patriots and NJEA are asking for nominations through the team's website. Nominations will be accepted through an online entry form that will include a writeup of why teachers/ESPs should be considered for the honor. In order to be eligible, educators must work at a public school in Somerset, Middlesex, Union, Hunterdon, or Morris counties.
Nominations are now open and will end on Friday, June 10, 2022. 25 total teachers and ESPs will be selected by judges and honored on the Patriots website, social media platforms, at TD Bank Ballpark, and throughout the season. Selected educators will receive four complimentary tickets to enjoy a 2022 Patriots game.
The A+ Educator program continues the Patriots and NJEA's partnership to honor education professionals that make a difference in the lives of their students and impact the community as a whole.
"The A+ Educator program is an exciting way for us to work with the Patriots and recognize the extraordinary work of our members," said Meredith Barnes, Associate Director of Communications for NJEA. "The goal is to showcase some of our best public school educators out on the field at the ballpark and with the greater Somerset Patriots community through the team's various multi-media platforms."
About the Somerset Patriots
The Somerset Patriots are the New York Yankees Double-A Affiliate and develop today's top minor league talent into the pinstriped superstars of tomorrow for MLB's winningest team. The Patriots compete in the Double-A Northeast League and play their home games at TD Bank Ballpark in Bridgewater, NJ, where fans of all ages and levels of baseball fandom get to enjoy the unique experience that is minor league baseball.
To learn more, visit: www.somersetpatriots.com
About NJEA
The New Jersey Education Association is proud of our great public schools, ranking #1 in the nation year after year. The mission of the NJEA is to advance and protect the rights, benefits, and interests of members, and promote a quality system of public education for all students. To learn more, visit: www.njea.org