Big Innings Doom Ports in Series Opener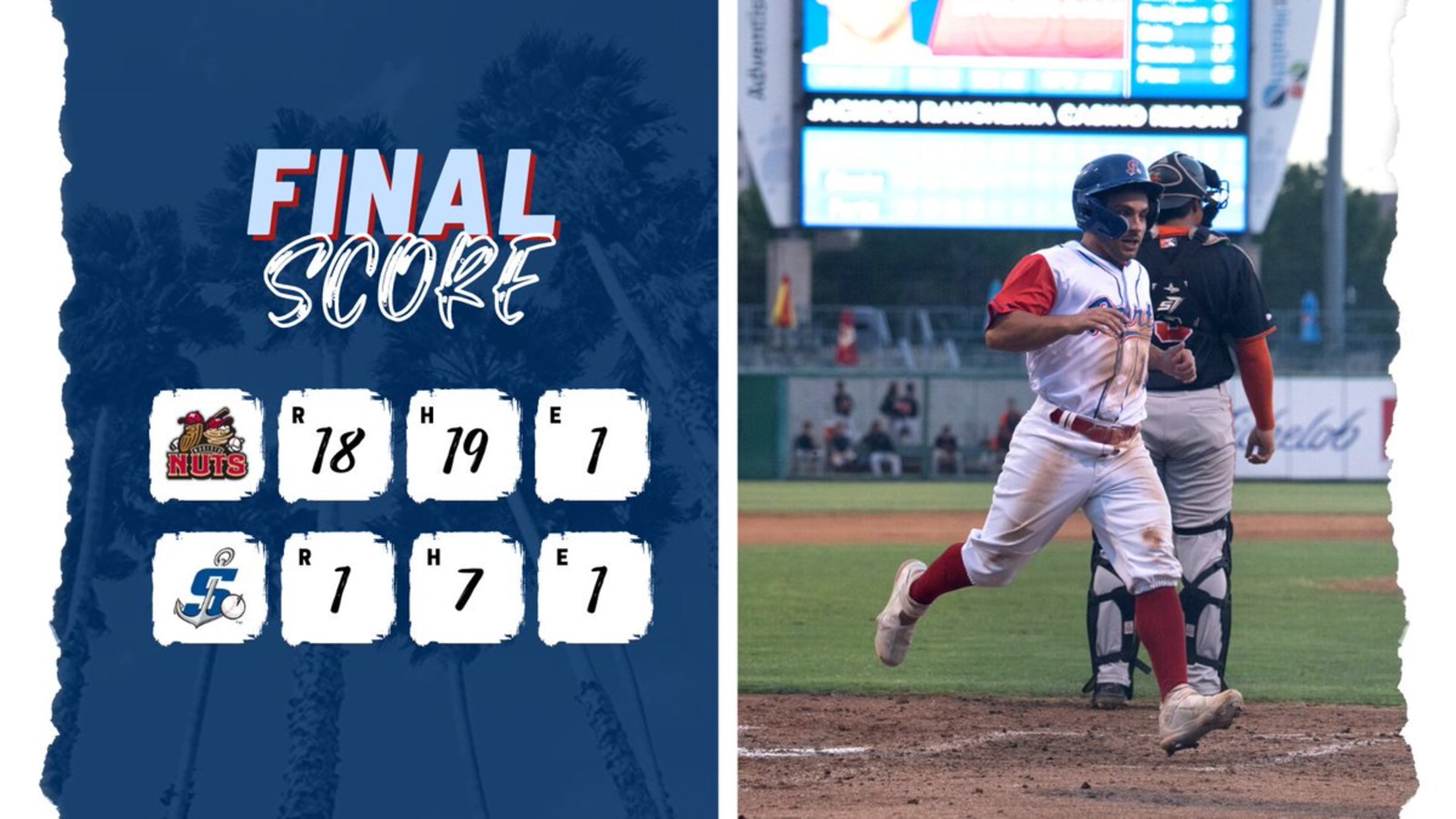 Box Score STOCKTON, Ca. – The Modesto Nuts scored seven times in the third inning and eight in the eighth as the Ports fell in the series opener 18-1 on Tuesday night at Banner Island Ballpark. The loss was the Ports' sixth in a row. The Nuts (49-48) took the
STOCKTON, Ca. – The Modesto Nuts scored seven times in the third inning and eight in the eighth as the Ports fell in the series opener 18-1 on Tuesday night at Banner Island Ballpark.
The loss was the Ports' sixth in a row.
The Nuts (49-48) took the lead in the top of the first inning against Ports' starter Grant Judkins. After retiring the first two hitters in order, Judkins walked Jonatan Clase to put a runner aboard for Freuddy Batista who launched a two-run homer to right center to put the Nuts on top 2-0.
In the bottom of the first, the Ports (33-64) cut the deficit in half. With the bases loaded and one out after a walk, single, hit by pitch and a strikeout, Junior Perez lifted a sacrifice fly to right field to score Mariano Ricciardi to make it 2-1.
Sending ten batters to the plate in the top of the third inning, the Nuts blew the game open with a seven-run frame. Clase got it started with a one-out double down the left field line and scored when Batista grounded a single to center field to extend the lead to 3-1. After a single put runners on the corners, Hogan Windish doubled to left field to drive in another and make it 4-1. With runners on second and third, Gabriel Moncada hit a three-run homer to right field to give the Nuts a 7-1 advantage. After a strikeout and hit by pitch Harry Ford lifted off with a home run of his own, a two-run shot to left field to cap Modesto's seven-run inning and make it 9-1.
After getting another run in the fourth, the Nuts continued to pour it on with an eight-run eighth to extend their advantage to 18-1.
The Ports collected seven hits on Tuesday, led by Wilson Alvarez and Marcos Brito who each had a pair. With a single in the second Mariano Ricciardi extended his hitting streak to nine games, while Junior Perez extended his streak to seven games with an infield single in the sixth.
Modesto starter Michael Morales (5-6) got the win, allowing just one run on four hits in 5.2 innings. Judkins (3-3) took the loss surrendering ten runs on 11 hits over four innings with five strikeouts.
The Ports will look to snap their six-game skid on Wine Wednesday in game two of their series against the Nuts at Banner Island Ballpark, with first pitch at 7:05 pm. Tickets are available at stocktonports.com or by calling (209) 644-1900.