Ports congratulate former Broadcaster Bayrouty on new position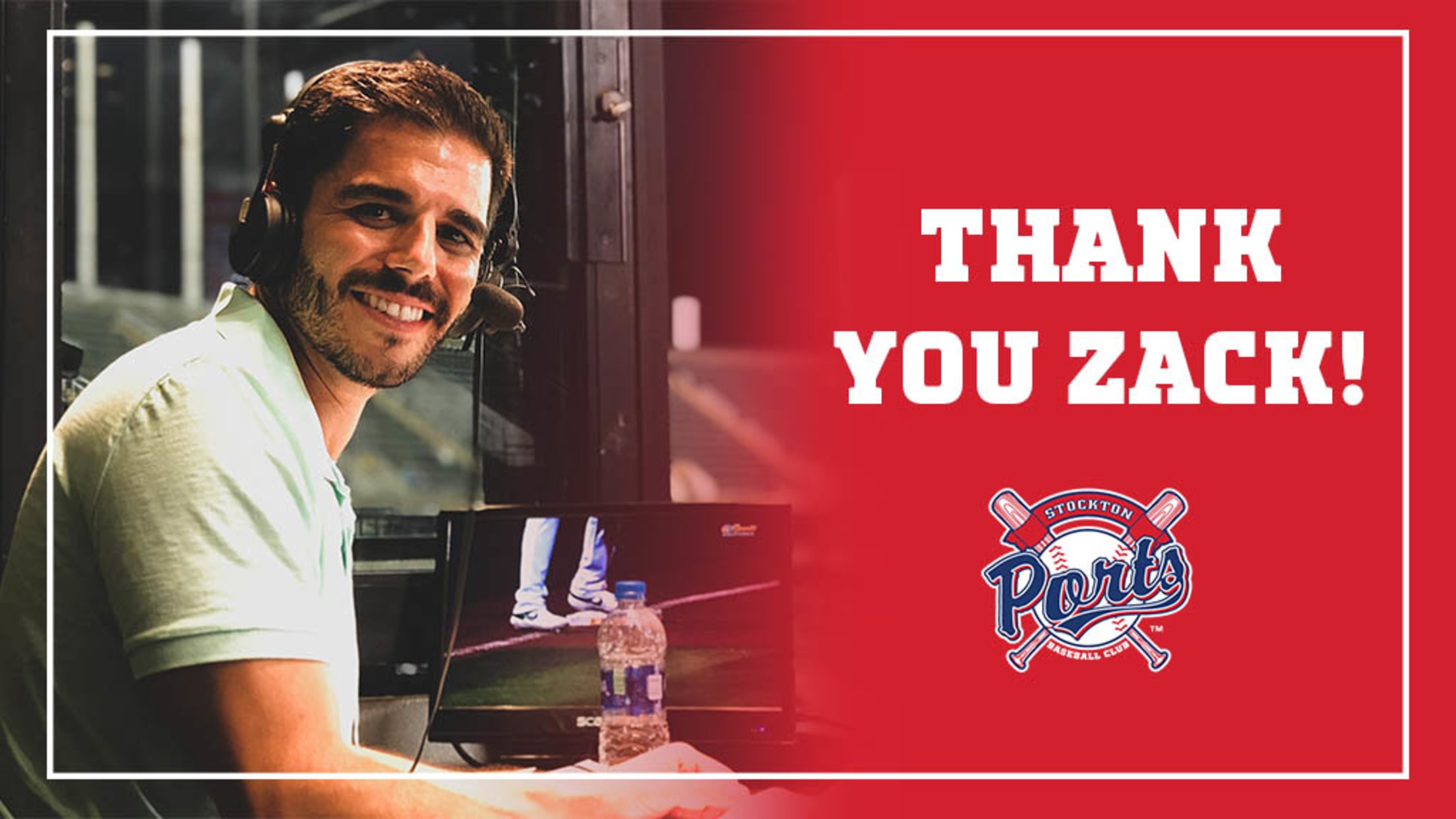 After 14 years as the voice of Stockton Ports baseball, play-by-play broadcaster Zack Bayrouty is moving on.Bayrouty recently accepted a position as the new director of broadcasting and play-by-play voice of the Reno Aces. "We're tremendously proud of Zack for his new position with the Aces," Ports Team President Pat
After 14 years as the voice of Stockton Ports baseball, play-by-play broadcaster Zack Bayrouty is moving on.
Bayrouty recently accepted a position as the new director of broadcasting and play-by-play voice of the Reno Aces.
"We're tremendously proud of Zack for his new position with the Aces," Ports Team President Pat Filippone said. "During his 14-year tenure with our team, Zack was an integral part of our organization broadcasting our games on both the television and radio. We thank him for his hard work and dedication and look forward to following his new journey with the Aces and we will miss seeing him at Banner Island Ballpark."
Bayrouty is a native of Worcester, Mass. and began working for the Ports in 2006 after graduating from Northeastern University in Boston the previous year.
"To the Stockton Ports and fans of the Central Valley thank you for 14 amazing years," Bayrouty wrote in a statement on social media. "Thanks to Pat Filippone and Tom Volpe for allowing me to be a small part of a first-class organization for so many years and allowing me the space to grow as a broadcaster and a person."
"I couldn't be more excited for Zack on his new job with the Aces," Ports' Assistant General Manager Justice Hoyt said. "Working alongside Zack these last five years has been a tremendous joy, and I can't wait to listen to him broadcast games in the PCL."
Bayrouty will continue to reside in the Central Valley in the offseason as he will remain the play-by-play voice for the University of Pacific men's basketball team.
The Ports begin play on April 17 against the Rancho Cucamonga Quakes at Banner Island Ballpark. Season tickets and mini-plans are available for purchase online at www.stocktonports.com, or on the phone at 209-644-1900.