Ports Edged By Storm in Pitchers' Duel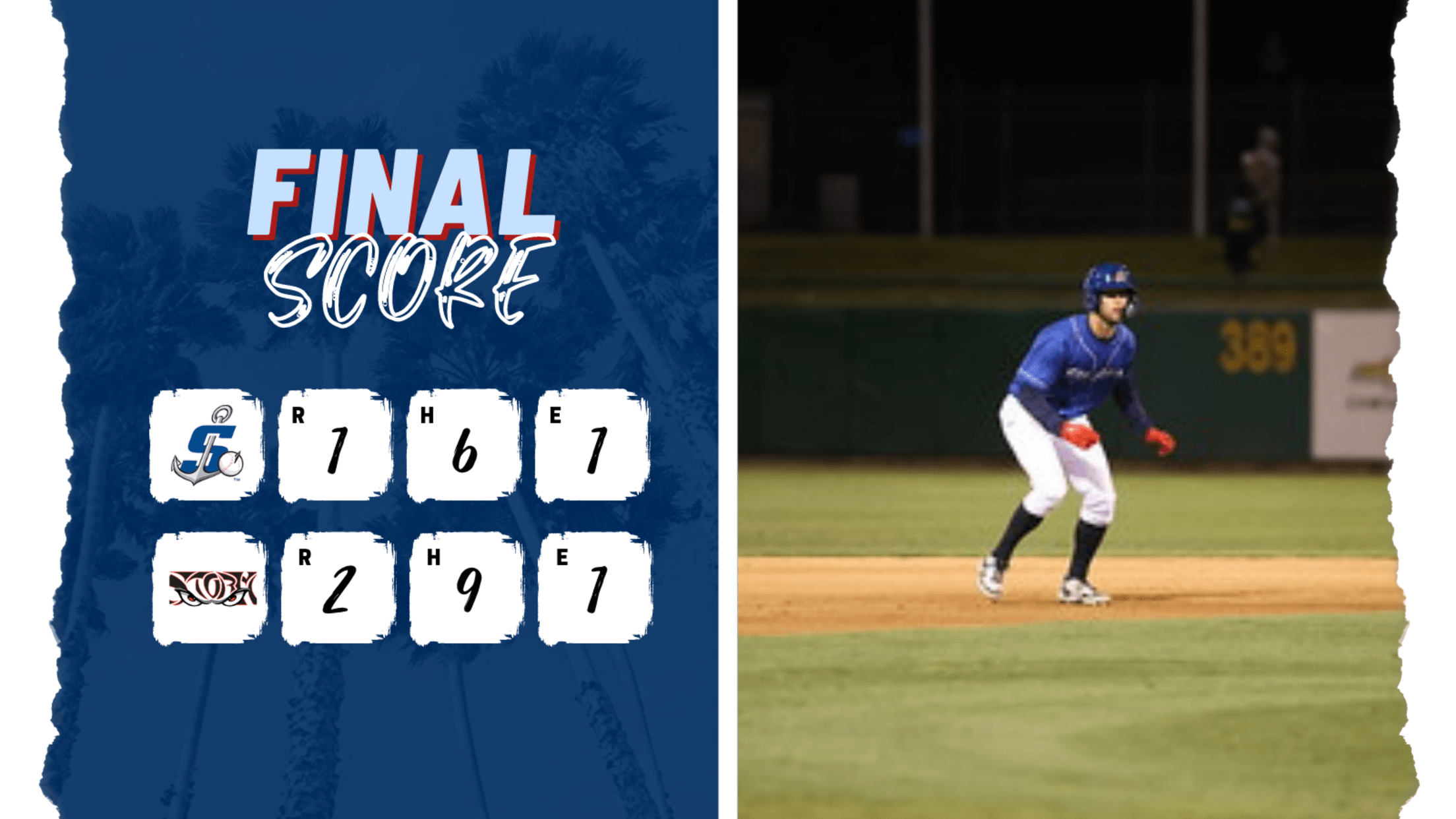 LAKE ELSINORE, Ca. – The Ports went 0-for-6 with runners in scoring position and left the tying run at third in the top of the ninth inning in a 2-1 loss to the Storm at The Diamond in Lake Elsinore on Thursday night. The Ports (33-60) had several chances to
LAKE ELSINORE, Ca. – The Ports went 0-for-6 with runners in scoring position and left the tying run at third in the top of the ninth inning in a 2-1 loss to the Storm at The Diamond in Lake Elsinore on Thursday night.
The Ports (33-60) had several chances to open the scoring in the first few innings against Storm starter Jairo Iriarte but failed to cash in. Stockton put runners on first and second with two outs in the second, first and second with one out in the third, and second and third with one out in the fourth but could not score in each instance, keeping the game scoreless.
With three straight hits in the bottom of the fourth, the Storm (54-39) took the early 1-0 lead. Albert Fabian led off with a single and advanced to second on an error by Stockton left fielder Ramon Martinez. A single to left field by Marcos Castañon put runners on the corners for Carlos Luis who grounded a single through the left side to score Fabian from third, giving Lake Elsinore a 1-0 lead.
Lake Elsinore doubled its lead in the bottom of the sixth with a two-out rally. With two outs and nobody on, the Storm loaded the bases against Clark Cota on two walks and an infield single. Wyatt Hoffman then reached on an infield single to deep short scoring Justin Farmer from third base to make it 2-0 Storm.
Still trailing 2-0 going into the ninth inning, the Ports made things interesting. Lake Elsinore reliever Ryan Och issued back-to-back walks to CJ Rodriguez and Marcos Brito to start the frame, putting the tying run aboard. After a sacrifice bunt moved the runners to second and third, Cooper Uhl got the Ports on the board with an RBI groundout to second base to make it 2-1. Storm reliever Danny Denz, however, slammed the door on the Ports with a strikeout of Ramon Martinez to end the ballgame with the tying run at third base.
Iriarte (3-5) got the win for Lake Elsinore firing five shutout innings while allowing just four hits, while Ports' starter Yehizon Sanchez (1-5) took the loss allowing just an unearned run over five innings with five strikeouts.
The Ports will look to even the series at two games apiece on Friday night at The Diamond when Stevie Emanuels makes his Stockton debut on the mound, with first pitch at 7:05 pm.