Stockton Ports Announce 2021 Regular Season Schedule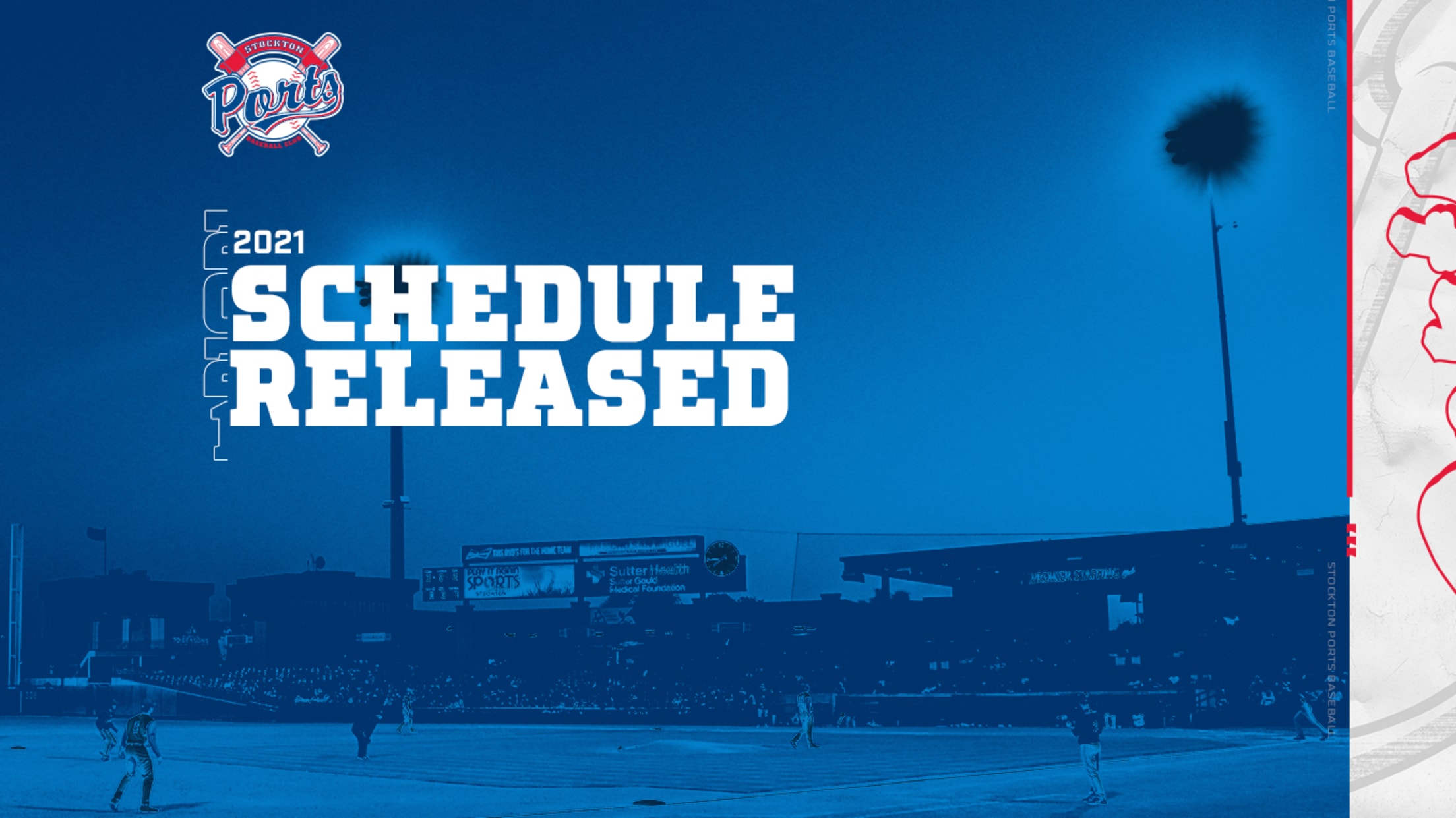 Stockton Ports Announce 2021 Regular Season Schedule Ports to play 60 home games in 2021 beginning on Tuesday, May 11th STOCKTON, Calif – The Ports are thrilled to announce the 2021 Professional Development League regular season schedule as they open the season on May 4, 2021 on the road against
Stockton Ports Announce 2021 Regular Season Schedule
Ports to play 60 home games in 2021 beginning on Tuesday, May 11th
STOCKTON, Calif – The Ports are thrilled to announce the 2021 Professional Development League regular season schedule as they open the season on May 4, 2021 on the road against the Modesto Nuts.
The Ports' home opener will be the following week on Tuesday, May 11, 2021 which will kick off a six-game homestand against the San Jose Giants. The Ports will host a total of 60 home games during the 2021 season.
"We are excited to unveil our 2021 season schedule and to have professional baseball back at Banner Island Ballpark," said Ports President Pat Filippone. "We are preparing for a great 2021 season in the new PDL format and will communicate more information on the season as we get closer to May 4th."
In 2021, the Ports will play at home for 6 games in May, 14 games in June, 15 games in July, 14 games in August, and 11 games in September. New in 2021, Mondays will be a league wide off day. The Ports will play 30 weekday games and 30 weekend games.
The Ports will host a weekend-long Independence Day celebration, playing at home from July 2nd through July 4th against the San Jose Giants.
The Ports will host six of the seven teams in the league at home including the San Jose Giants for 18 games, the Modesto Nuts for 12 games, and new league opponent, the Fresno Grizzlies for 12 games.
Ticket plans, suite rentals, and group outings are on sale now for the 2021 season. To place your deposit or for more information, please visit Stocktonports.com or call the Ports' front office at 209-644-1900.