Varsho's Blast Ends Stockton's Season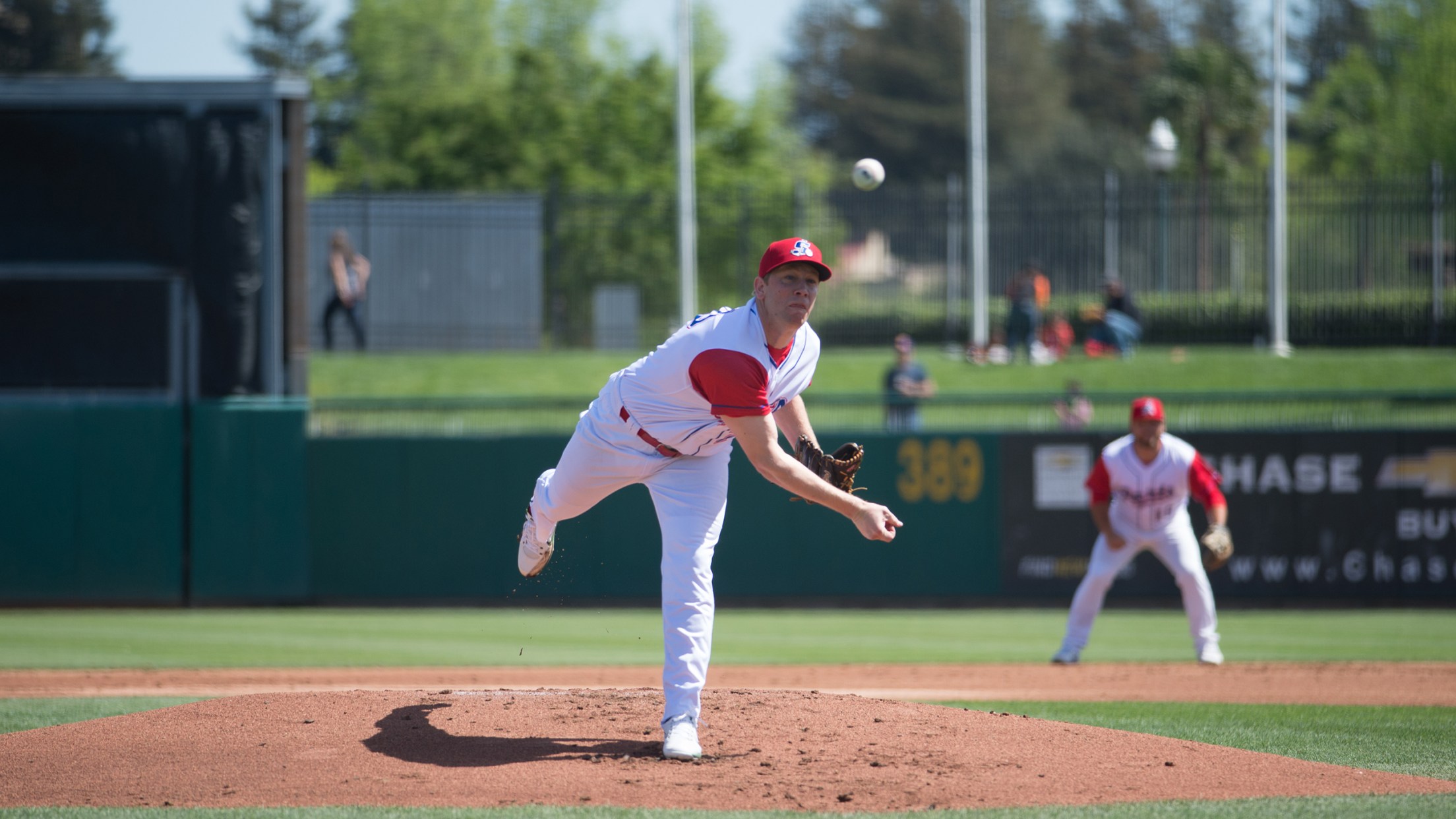 STOCKTON, Calif. - The 2018 season came to an end for the Stockton Ports on Sunday night at Banner Island Ballpark. The Ports and the Visalia Rawhide fought to a fifth and final game of the North Division Championship Series, but Visalia prevailed in Game 5 thanks to a three-run
STOCKTON, Calif. - The 2018 season came to an end for the Stockton Ports on Sunday night at Banner Island Ballpark. The Ports and the Visalia Rawhide fought to a fifth and final game of the North Division Championship Series, but Visalia prevailed in Game 5 thanks to a three-run homer in the first inning by Daulton Varsho. The blast resulted in the only runs of the game as Visalia earned a 3-0 win and a trip to take on the Rancho Cucamonga Quakes in the California League Championship Series.
Ports starter Matt Milburn (0-1), who was pitching in a limited start on short rest, allowed a leadoff single in the first to Camden Duzenack and then a one-out single to Drew Ellis. Varsho came up with two on and one out and blasted a home run to right field that gave the Rawhide an early 3-0 advantage.
Milburn would retire the final five batters he faced but suffered the loss after allowing three runs on three hits in two innings of work.
The Ports, after the Varsho homer in the first, would cobble together eight scoreless frames using six different pitchers. Jake Bray and Andrew Tomasovich each worked two innings. Sam Sheehan came on in the seventh and gave up a leadoff double to Renae Martinez, who wound up at third base with one out. After Sheehan got a groundout to the shallow infield, Pat Krall came on and got Jazz Chisholm to ground out to strand the inherited runner. Krall would work 1 2/3 scoreless innings and Angel Duno came on in the ninth and kept it a three-run deficit for Stockton.
Visalia's pitching staff would be nearly unhittable in the contest. Starter Sebastian Kessay, pitching for the first time since August 11, allowed just two walks and a hit batsman in 4 1/3 scoreless innings. Kessay gave way to Breckin Williams (1-0), who gave up a single to Brallan Perez, Stockton's first hit of the night. With two on, Williams would get back-to-back strikeouts of Collin Theroux and Kevin Merrell to escape the jam.
Williams would pick up the win as he went on to work a perfect sixth inning and record two more strikeouts in the frame, giving him four in his 1 2/3 innings of work.
West Tunnell came on in the seventh and worked two perfect frames. Matt Brill (SV, 2) entered in the ninth and worked around a one-out single by Luke Persico, getting Viosergy Rosa and Edwin Diaz to ground out to end the ballgame and notch his second save of the postseason.
The Ports open the 2019 season on April 4 at Banner Island Ballpark versus the Rancho Cucamonga Quakes. Season ticket and mini-plan packages for the 2019 season are available now online or by phone at (209) 644-1900.