Peters busts out with two dingers for Drillers
No. 5 Dodgers prospect posts fifth multi-homer game of the year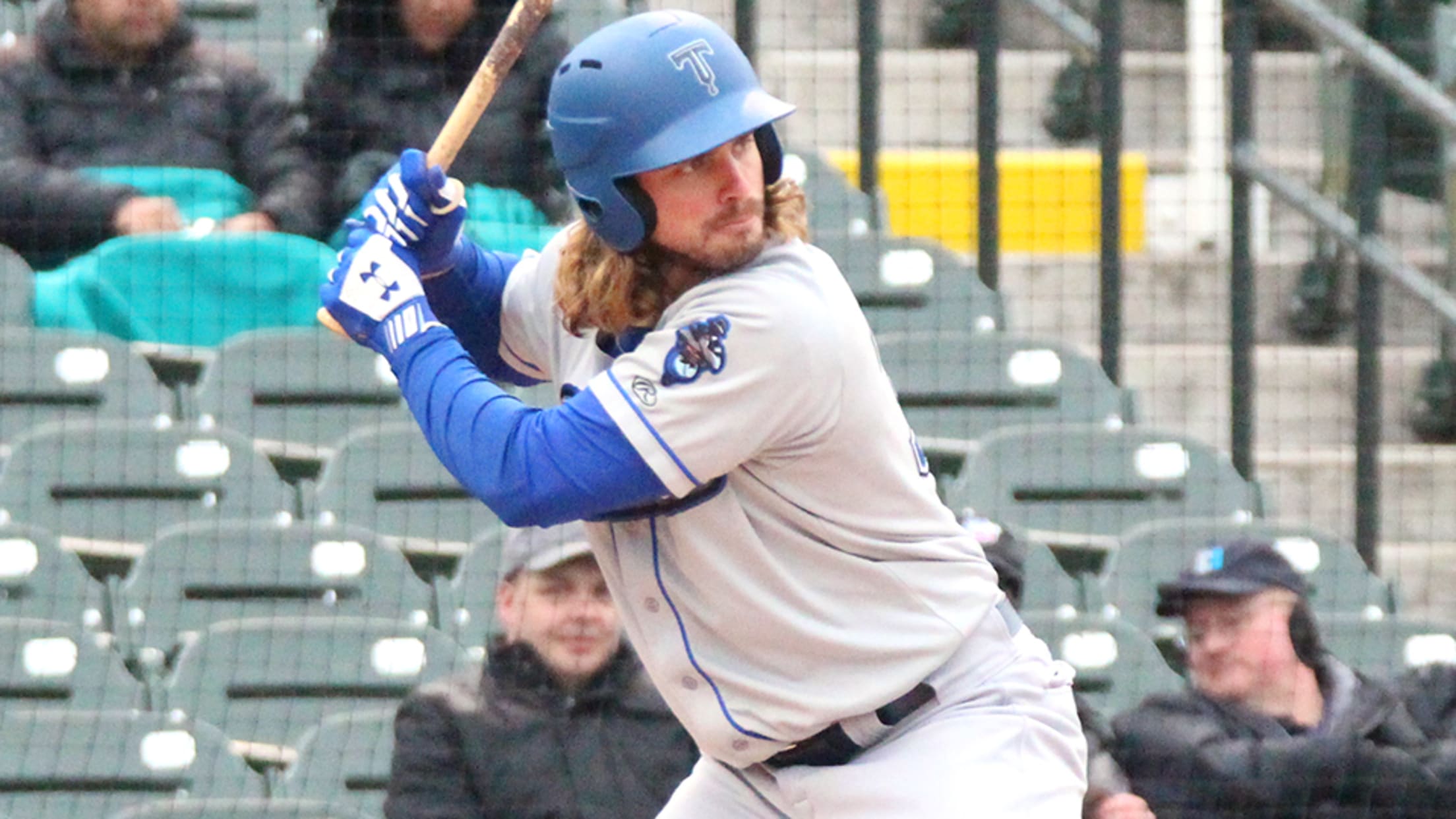 DJ Peters entered Friday on a 3-for-30 skid with 12 strikeouts over his last 10 Texas League games. (Joshua Tjiong/MiLB.com)
Tulsa hitting coach Terrmel Sledge likes to refer to the Texas League as "The Jungle," where survival is dependent on how one handles adversity.He harbors little doubt that DJ Peters, despite some early struggles at Double-A, has what it takes to succeed in such an environment."It's trial and error for
Tulsa hitting coach Terrmel Sledge likes to refer to the Texas League as "The Jungle," where survival is dependent on how one handles adversity.
He harbors little doubt that DJ Peters, despite some early struggles at Double-A, has what it takes to succeed in such an environment.
"It's trial and error for a lot of these kids, and this is probably one of the hardest working kids on earth," Sledge said. "We tried a lot of different things and he had some mechanical flaws that needed to be addressed, and today was the first day all year where you could say to [DJ], 'Hey, you can sleep good tonight.'"
Gameday box score
The Dodgers' No. 5 prospect launched a pair of solo shots for his third multi-homer game of the season and added a double, pacing Tulsa to a 9-3 win over Northwest Arkansas at ONEOK Field.
After striking out in the opening inning, Peters ambushed the first pitch he saw from ninth-ranked Royals prospectFoster Griffin in the fourth, swatting it over the fence in right-center field. The next frame, he drove a 2-0 pitch from Yunior Marte out of the yard in center.
A leadoff double in the seventh helped him finish 3-for-5. With the three-hit showing, the Southern California native raised his average to .239 and OPS to .776.
"It's absolutely a confidence booster," Peters said. "I've been coming to the park every day, busting my butt in the cage and in batting practice. To have a game where you could actually see the results and all the work that's put in, it's very, very satisfying. ... I'm going to definitely enjoy this one, but back to work tomorrow."
Sledge said he's worked Peters through some mechanical adjustments, mainly simplifying his swing.
"He's learning that less is more," Sledge said. "He's 6-foot-4, 220 pounds. He doesn't need to create unnecessary movements in his swing to create power."
The Western Nevada College product hit .276/.372/.514 with 27 homers and 82 RBIs last season with Class A Rancho Cucamonga. His MVP performance in the California League earned the 22-year-old an invitation to Major League camp in Spring Training, where he batted .409 with three homers and five RBIs in 15 games before he was assigned to the Minors.
After a hot April, in which Peters hit .306 with four homers, the outfielder batted .212 in May and entered Friday with a .169 average and two homers and four RBIs in June.
The way Sledge sees it, that's just part of traversing the jungle. The Drillers hitting coach compared Peters' struggles to those of past pupils Cody Bellinger and Alex Verdugo.
"It's a ritual for guys to come up from the Cal League to the Texas League," Sledge said. "I do not agree with whoever says the Texas League is a hitter-friendly league, because these guys are taught to hit the ball in the middle of the field, and with the climate and the wind blowing in, it just looks like routine fly balls. ... That can take a lot out of a man.
"But if you get through, you'll become a big leaguer."
No. 8 Dodgers prospect Will Smith homered in his third straight game and drove in three runs, and 27th-ranked Luke Raley contributed a two-run jack.
Dodgers No. 3 prospect Mitchell White (1-3) notched his first win of the season, limiting the Naturals to three runs on five hits over six innings. He struck out four and walked two.
Josh Horton is a contributor to MiLB.com. Follow him on Twitter @joshhortonMiLB