Reed named Offensive Player of the Year
Homer leader earns staff vote; fellow Astro White wins fan vote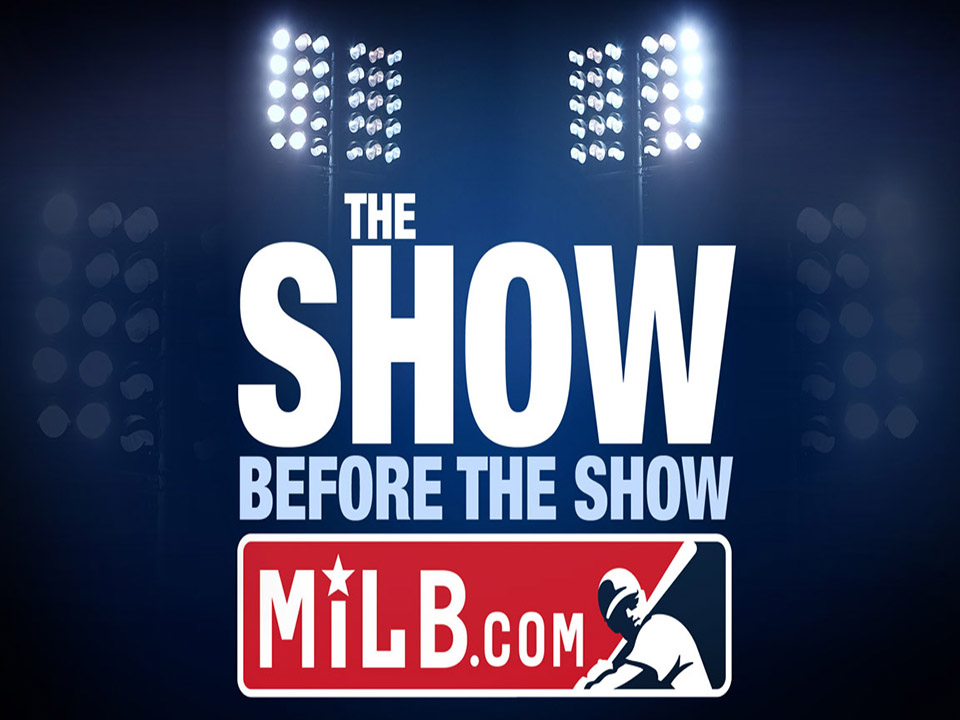 By Josh Jackson / MiLB.com | October 29, 2015 10:00 AM
It started with a changeup.
In the top of the first inning of a game in early May, with two runners on and one out and a full count, Stockton starter Lou Trivino elected to throw an offspeed pitch to Lancaster's cleanup hitter. A.J. Reed got all of it, and he never looked back for the rest of the season.
Reed, the No. 5 prospect in the Houston system and No. 91 in all of baseball, went on to win the Joe Bauman Award with 34 home runs, 113 runs scored and hit .340/.432/.612 across 135 games between Class A Advanced and Double-A ball. On top of his home run title, he led all Minor Leaguers with 127 RBIs and 320 total bases and all full-season players with the .612 slugging percentage and a 1.044 OPS. For all of these reasons, Reed was the unanimous staff choice for the Top Offensive Player MiLBY.
Like the previous winner of this award, the Cubs' Kris Bryant, Reed used his first full professional season to demonstrate how special he is.
"For me, it's that he's going to hit for power and for average, which is huge," said JetHawks batting coach Darryl Robinson. "He can drive in a lot of runs, hit a lot home runs, and he's going to hit for a high average, is how I see it. He's a Triple Crown type of guy."
Tyler White, Corpus Christi/Fresno
Like Reed, an Astros prospect who was stellar across two levels, White batted .284 with a .415 on-base percentage for the Double-A Hooks for his first 59 games of the year, then helped the Triple-A Grizzlies to a Pacific Coast League title and the Triple-A National Championship. White was chosen out of Western Carolina University in the 33rd round of the 2013 Draft, but he looked decidedly more seasoned than that in his first crack at the PCL. In 57 regular-season games with Fresno, he hit .362/.467/.559 with 27 extra-base hits. Voting results »
But a Top Offensive Player MiLBY was not an obvious outcome back on Opening Day, when Reed went 0-for-3 in his California League debut. Nor would it have seemed likely the next day, when he was 0-for-4. In fact, through the first month of the season, Reed was batting only .208.
But with that May 6 game, four days before his 22nd birthday, he caught fire. When he hammered Trivino's changeup over the wall in center field at Banner Island Ballpark, it was the first of three homers he'd swat during a nine-RBI performance.
"The thing that stood out to me that night was that the first homer was on a 3-2 changeup, and that kind of got me started," Reed said. "I'd struggled with offspeed pitches, and being able to drive that pitch boosted my confidence the rest of the night, and I went with it. For me, the biggest thing was that we won, and I put us in a position to win, and that's why I go out there every night. That put me in a groove for the rest of the season."
The three-dinger night opened a 10-game hitting streak, and on top of getting a lock on offspeed pitches, Reed began to hit to all fields, a skill that had helped him succeed at the University of Kentucky but something that he'd gotten away from at the start of the Cal League
"He struggled. He was trying to pull everything and spin it off a lot," Robinson said. "He was not really using the entire field. We really worked on him using the entire field, being able to drive the ball up the middle and to go other way."
The work paid off.
"I think [learning to go the other way] started when I was at school," said the left-handed hitter, who belted eight of his homers off southpaws. "I was trying to use the whole field to become a complete hitter, because complete hitters use the whole field. In the beginning of the year I struggled, but once I got back into the groove of hitting the ball the other way, it all kind of took off for me."
Robinson, who's been Lancaster's batting coach since 2009, couldn't remember ever seeing another player adjust so effectively or with such tremendous results.
"No, no, I just haven't seen that at all," he said. "It was something he worked on and accomplished. They were playing the shift on him a lot, and he decided to do something about it. He set out to drive the ball the other way, and that made him more successful.
"He was exciting to watch after a while. There were times he walked up to me and said, 'I'm getting ready to go deep. I'm going to hit a bomb right here,' and he would do it. Once he got that confidence that he was not going to get beat, he just wasn't going to get beat."
By the time he hit for the cycle June 16, Reed's average was up to .323. By July 10, the date of his last Cal League game, it was up to .346, and the native of Terre Haute, Indiana, had already begun to wonder when a promotion might be coming.
"Everybody thinks about that kind of stuff, when you're playing really well and you've been playing well for a while," Reed admitted. "But it's just about when there's an opportunity and when the organization thinks you're ready. You're going to get called up when they think it's the right time. I was just going out and playing my best every day."
Reed hit the ground running with Corpus Christi in the Double-A Texas League, collecting three hits and two RBIs over his first two games. In his fifth game for the Hooks, he swatted his first homer at the new level and tallied five RBIs. Still, he said the transition wasn't as simple as he made it look.
"You're constantly making adjustments, going through a new league and a new level," the 2014 second-rounder explained. "You have to learn how pitchers pitch, and the field conditions are different, so you have to adjust to where you're playing."
His numbers we're affected by the transition. Following what many consider the biggest jump in development, Reed hit .332 with a .405 on-base percentage, 11 homers and 14 doubles over 53 games.
When he did hit rough patches, like going 2-for-19 over five games from July 30-Aug. 3, Reed was quick to rebound, and for that he credits his NCAA experience with the Wildcats, for whom he not only provided a big bat but went 19-3 with a 2.83 ERA across 46 games -- 35 starts -- over three years.
"I think it helps my mindset," Reed said. "Being a pitcher in college, I understand how hard hitting is. It helps me deal with failure. It keeps me in the game when some people might be frustrated."
He continues to rely on that mindset in the Arizona Fall League, where he was hitless in his first three games for Glendale before going 7-for-16 (.438) in the next four. He also won the AFL's American League title in the Bowman Hitting Challenge.
However he fares for the rest of the AFL season, Reed comes away from the 2015 season knowing he can look back on it with pride, not least of all helping both the JetHawks and the Hooks reach the playoffs.
"With the slow start, I didn't quite expect numbers to be where they were, but my goal was to go out and play my best," he said. "But numbers are what they are. I'm just glad I was able to help two teams win."
And Robinson will always remember the way Reed practically willed his way into a historic campaign, making the decision a month into the year to start using the whole field and working to act on that decision.
"After that," the batting coach said, "he was the most consistent hitter I've ever seen."
Josh Jackson is a contributor to MiLB.com. This story was not subject to the approval of the National Association of Professional Baseball Leagues or its clubs.
View More