Cubs & PNC Bank Donate 5,300 Notebooks
The Daytona Cubs & PNC Bank have partnered to donate 5,300 notebooks to at-risk Volusia County second through fifth graders.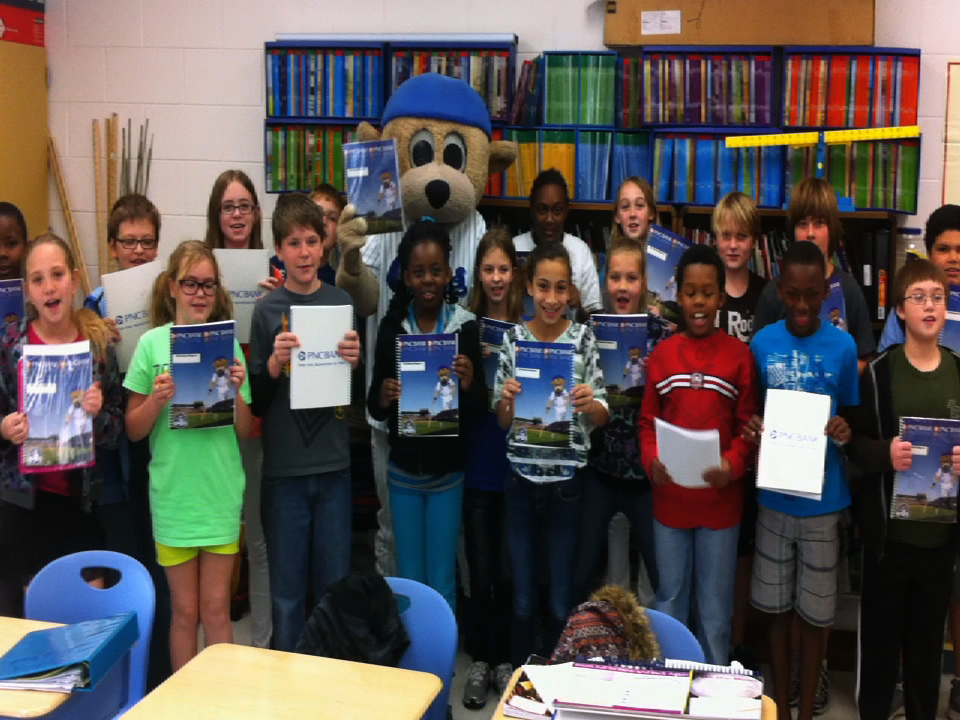 By Staff / Daytona Cubs | March 14, 2013 6:06 AM ET
Daytona Beach, FL - As part of the The Daytona Cubs education program, the Cubs have teamed up with PNC Bank to provide notebooks to 5,300 at-risk second through fifth graders in Volusia County.
PNC Bank has joined forces with the Daytona Cubs in this initiative because the bank recognizes the role school readiness plays in the well-being of local children, their families and ultimately, the economy. Research shows the measurable impact school readiness has on the future success of at-risk children in school and life. By preparing the Daytona area's youngest citizens for educational success, The Cubs and PNC Bank can help build a solid foundation for the future of this region.
Cubby, the Daytona Cubs team mascot, the Cubs staff members and PNC Bank representatives have already delivered the notebooks to 10 elementary schools, with the final three schools scheduled for the week of March 18th.
About PNC Bank - PNC Bank, a member of The PNC Financial Services Group, Inc. (www.pnc.com) is one of the nation's largest diversified financial services organizations providing retail and business banking; residential mortgage banking; specialized services for corporations and government entities, including corporate banking, real estate finance and asset-based lending; wealth management and asset management. Follow @PNCNews on Twitter for breaking news, updates and announcements from PNC.
Less than three weeks until Opening Day! - Fans, don't forget that single game tickets are ON SALE NOW! Click Here to purchase individual game tickets, flex-packs and season seats today.
A FRIENDLY REMINDER ABOUT PARKING - There is no parking fee during the 2013 season. Bikers - Be sure to utilize the J&P Cycles motorcycle parking area this year!
This story was not subject to the approval of the National Association of Professional Baseball Leagues or its clubs.
View More