Many Valued Partners Of The Team Still Offering Takeout and/or Delivery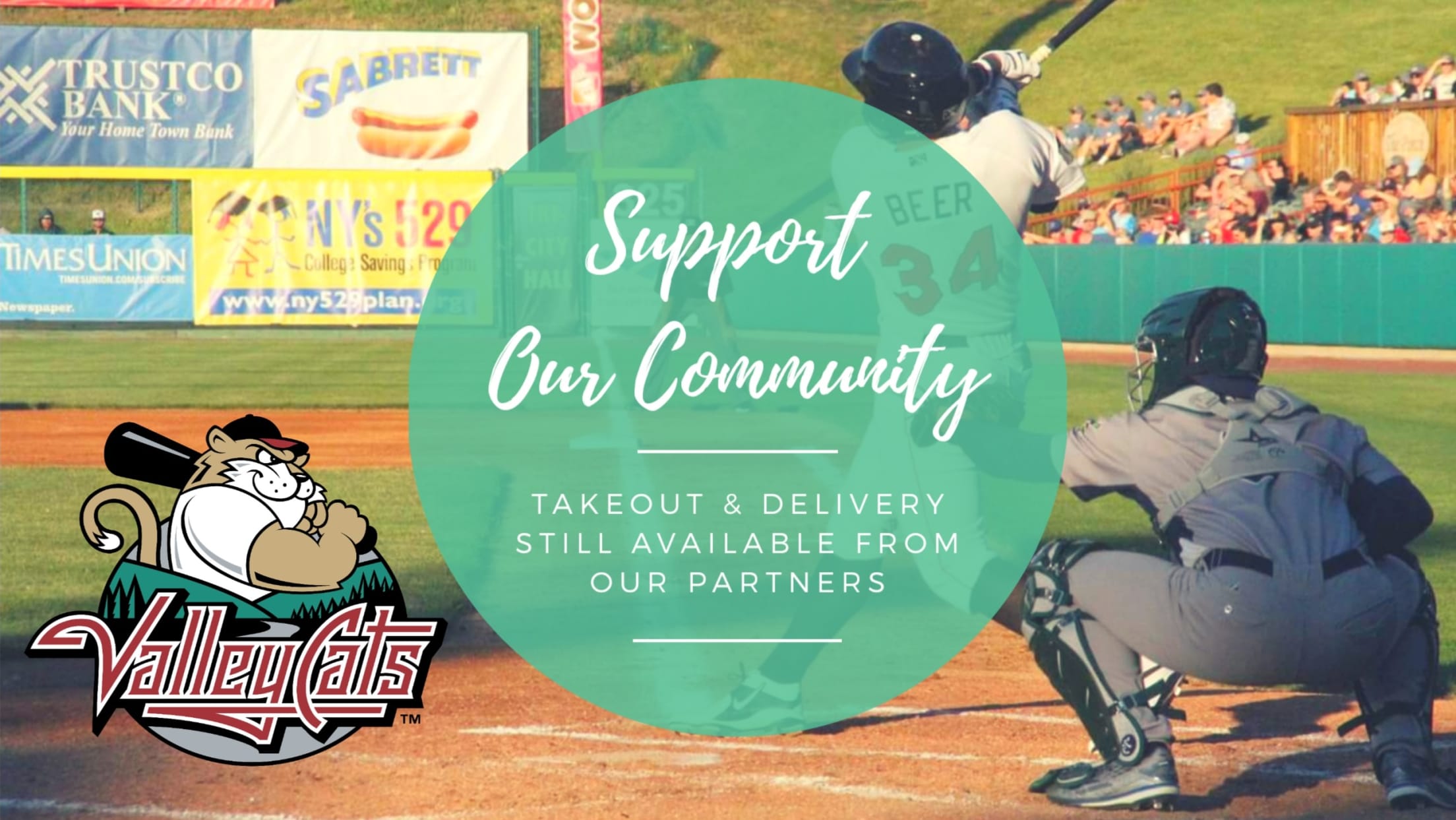 Troy, NY – As the Capital Region becomes accustomed to social distancing and working/learning at home, it is important to remember that we are in this together. The Tri-City ValleyCats would like to encourage our fans to support food establishments and businesses in our local communities. Many great restaurants in
Troy, NY – As the Capital Region becomes accustomed to social distancing and working/learning at home, it is important to remember that we are in this together. The Tri-City ValleyCats would like to encourage our fans to support food establishments and businesses in our local communities.
Many great restaurants in our community are still open and offering takeout and/or delivery options. Many of these partners are small businesses and/or independently owned. They employ our neighbors and provide us with gathering places in better times. Right now, they can greatly benefit from any support we can offer during this time.
Any ValleyCats fans considering takeout or delivery as a meal option over the next several weeks should especially consider patronizing the following establishments that are valued partners of the team:
ValleyCats fans can eat, drink, & support our local community all while staying safe and practicing responsible social distancing. We'll all get through this together and when the time comes, the ValleyCats will be prepared to deliver a summer of baseball and fun right here at "The Joe!"
Please Note: As of Friday, March 20, all of the above listed establishments were offering takeout service, delivery service or both. This is subject to change as national, state & local authorities issue further COVID-19 updates & guidance. Please verify with each establishment by visiting their web site and/or calling.