Do you know someone going above and beyond during this COVID-19 crisis?
(Vancouver, B.C.) - Is there someone from within your community that is making a positive difference during this COVID-19 pandemic? The Vancouver Canadians Baseball Club is looking to shine some light on these amazing people but we need your help! Nominate a person that you think has been a bright light during these tough times and let us give back to them.
Each Tuesday we will announce our latest Canadians Community Champion and thank them for making a difference with a Vancouver Canadians 10-Game NatPack, C's merchandise and have their story shared on Vancouver Canadians This Week with Rob Fai on Sportsnet 650 AM each Sunday morning at 10:00am.
Click HERE to submit your note about WHO your Community Champion is, WHAT it is that they are doing to truly make a difference and HOW we can connect with them.
This person can be anyone from any walk of life. We are looking for someone that has done something or is still doing something to make your life or the lives of those around you that much better. It could be a health care worker, the person that bags your groceries, cuts your grass unannounced - were just looking for people that have their heart in the right place during this unprecedented time.
We are so proud to be surrounded by such amazing fans and everyone that is taking this pandemic in stride. Our thoughts also go out to everyone from all corners of the world in hopes that we can beat COVID-19 and resume life perhaps with an even richer and fuller appreciation for life.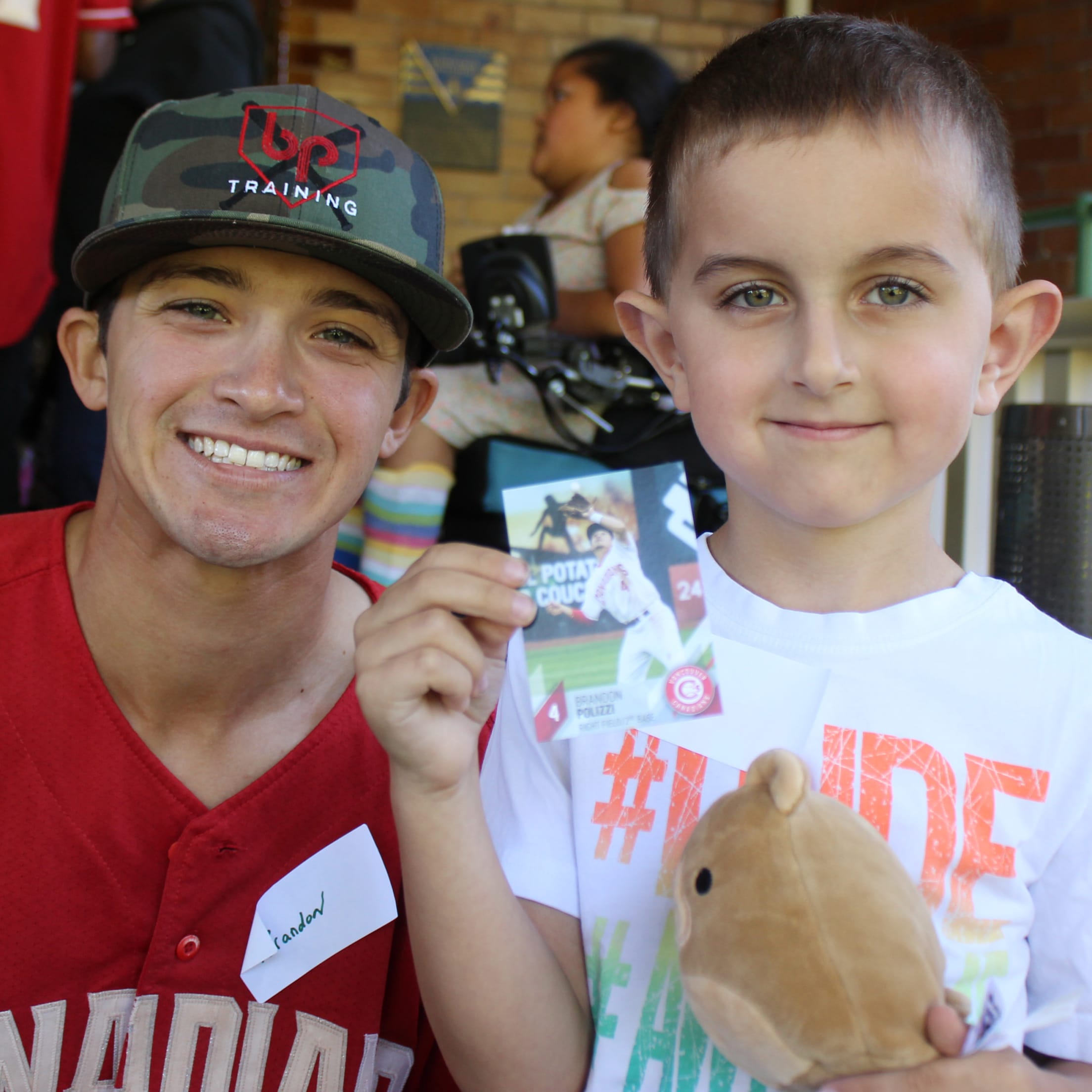 Meet Our Canadians Community Champions
Canadians Community Champion - Week 1
Recipient: Keara Graham
Nominated By: Crystal Bradstock
Meet Keara Graham. She is one of the many frontline nurses from across the Lower Mainland who you are making all that noise for each night at 7:00pm. Recently she got moved from Vancouver General Hospital to GF Strong and has not missed a beat.
Keara works in Palliative Care comforting those patients who might be looking for a friendly face in their final days. With the few hours that she has at home, Keara has taught herself how to play the ukulele.
Her friend Crystal who nominated Keara says she is "constantly giving to her patients and never thinks of herself, and when someone does something nice for her, she is overjoyed and grateful. I can't think of anyone more deserving of being a Canadians Community Champion."
Crystal, we agree.
Thank you, Crystal, for nominating Keara and to you Keara for making such a valuable contribution to our community and especially those who rely on you every time you walk through those hospital doors.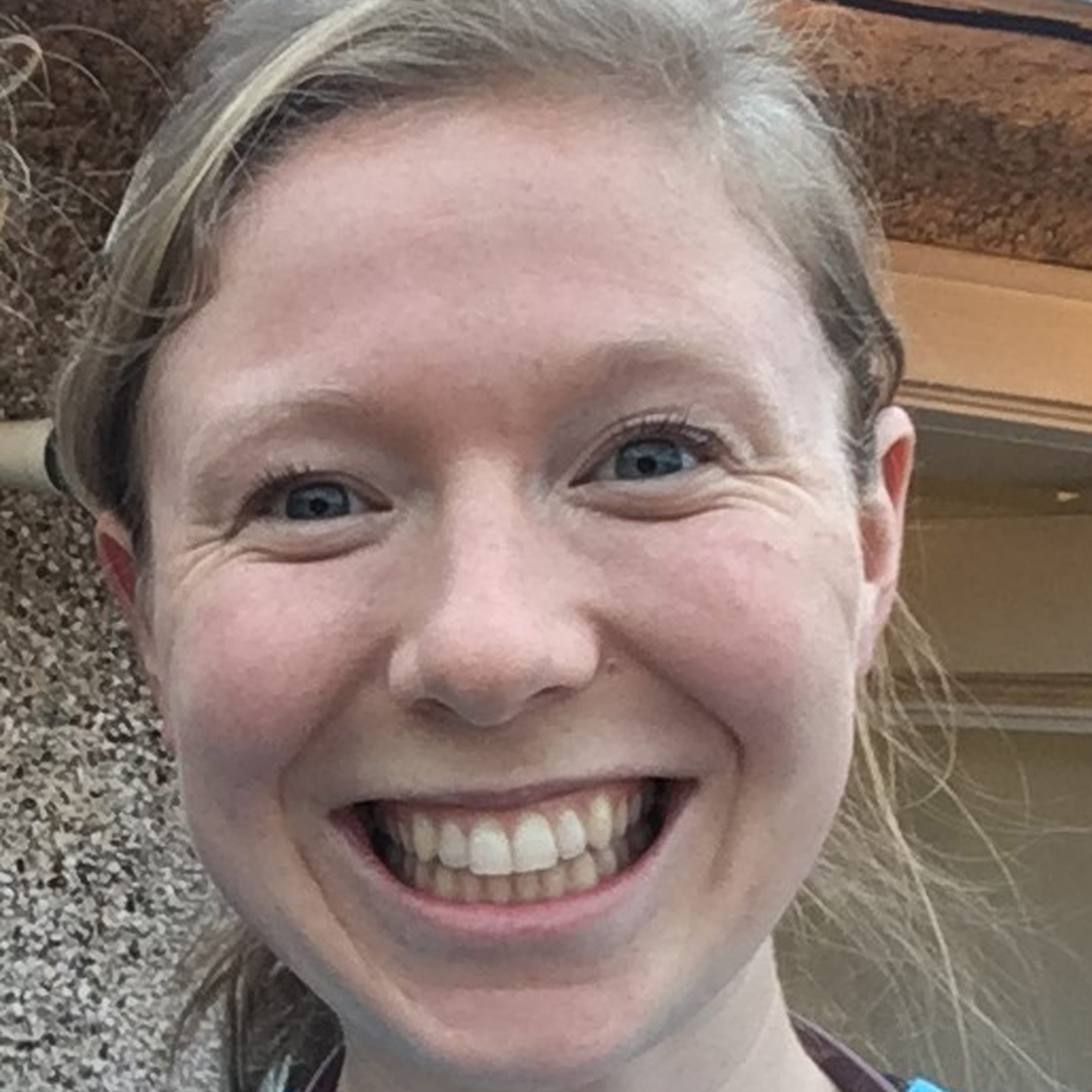 Canadians Community Champions - Week 2
Recipient: Roxane Brown
Nominated By: Keenen Brown
Meet Roxane Brown, our second Canadians Community Champion.
Roxane works full-time as a Registered Nurse in the post-anesthetic recovery room. She has been a nurse for almost 15 years working in the Lower Mainland. She also worked in California and New York City in ICU and CSICU. Her primary role now is to take care of people waking up from their surgeries, making sure they are safe and comfortable.
When she isn't working, she's the "Supermom" to her four (4) children that are eight years of age and younger. Because COVID-19 shutdown schools, with the guidance of our many phenomenal teachers, Roxane is now sharing the role in 'crisis schooling' with her two older children.
Rozane never stops working no matter what the situation is and strives to do the best she can for both her patients and family. Her husband Keenen says he feels "blessed to lucky to have her around."
The Canadians are familiar with Roxane as she is also one of our National Anthem singers out at historic Nat Bailey Stadium.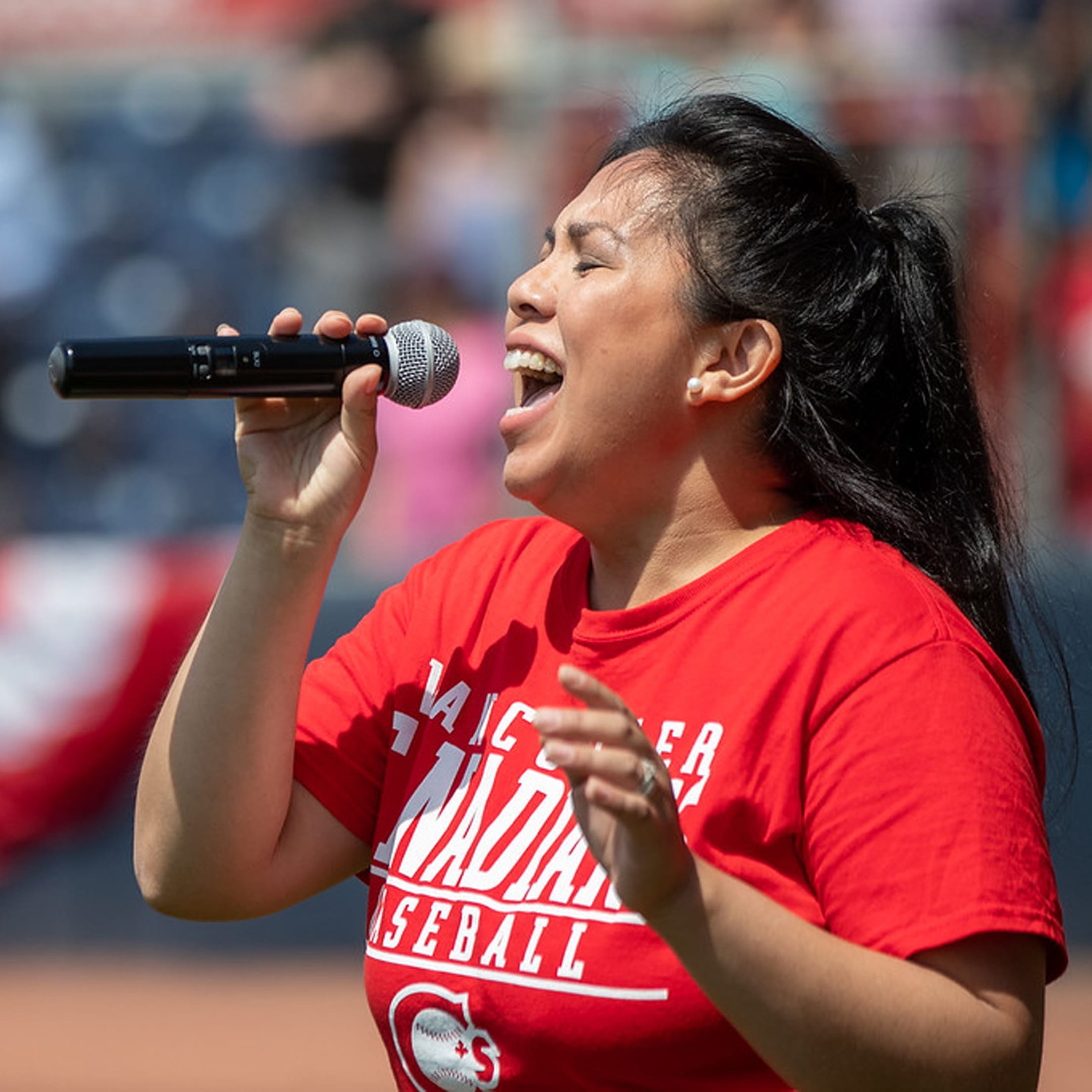 Canadians Community Champion - Week 3
Recipient: Calvin Holman
Nominated By: Anthony Sargent
Meet Calvin Holman, our third Canadians Community Champion.
Most of his friends call Calvin (Guppy) like the fish, and it stems from when he and his friends worked at a Children's Camp several years ago and the name stuck. His friend Anthony was the one to submit Calvin's commitment to his community and family and we couldn't have been prouder to award him with our weekly community honour.
Calvin has worked at Thrifty Foods for the past 11 years and is currently the meat manager at its South Surrey location. Over the counter, Calvin is a friendly face ensuring that his smile helps his customers feel comfortable during these tense times.  
In addition to his duties at the store, Calvin has umpired softball for the past 15 years and even with the game on hiatus, he is still working to improve his skills and share his knowledge of the game. He is one of the province's most respected umpires having called games at three different Canada Cups.
Over the past few months, Calvin has been rolling up his sleeves and taking on a considerable amount of yardwork for his grandfather who has been battling his health in recent days.
According to Anthony, Calvin is a hero to those in his community and can always be counted on whether its at home, at work or on the diamond.
Congratulations Calvin "Guppy" Holman, we're proud to call you a Canadians Community Champion.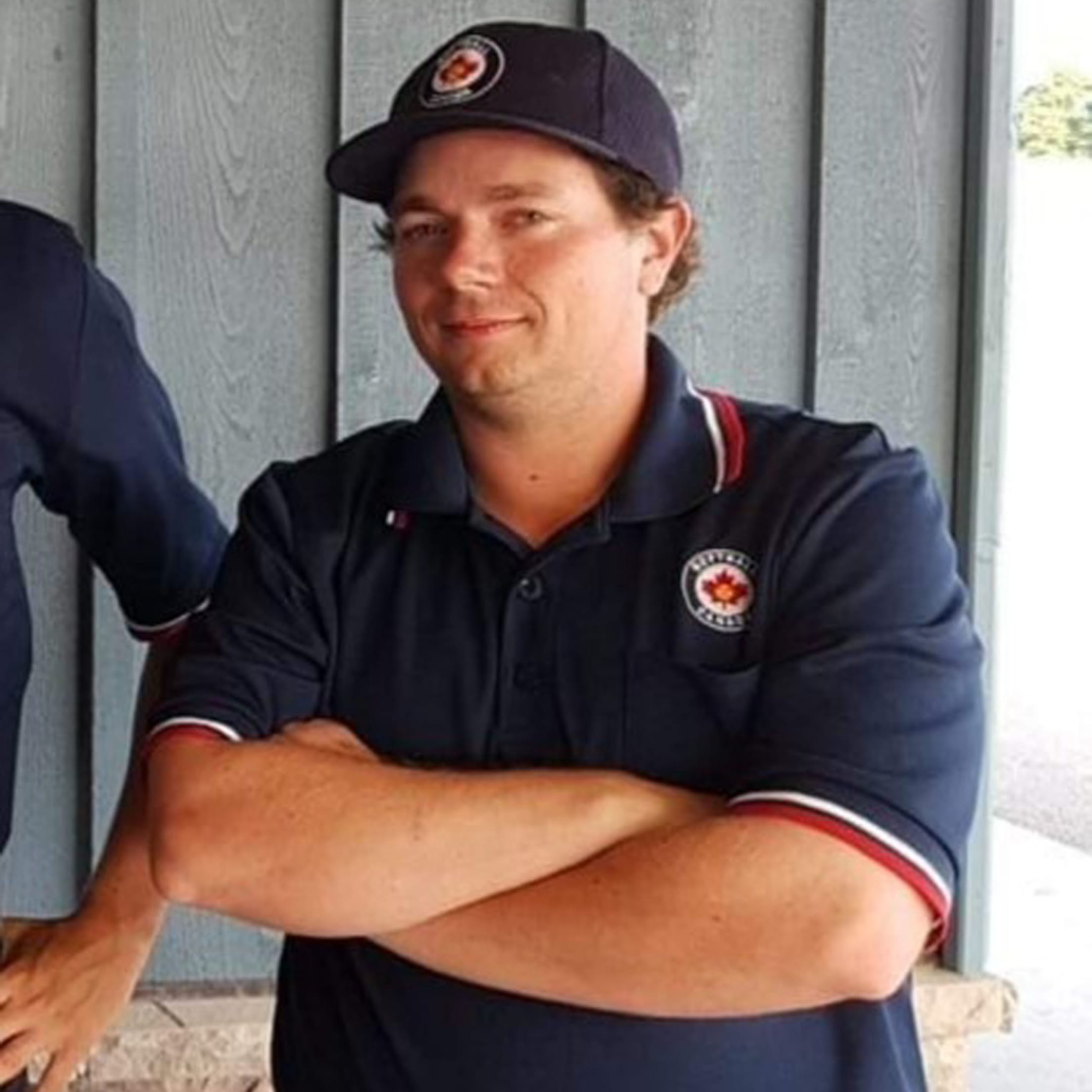 Canadians Community Champion - Week 4
Recipient: Laura Leckie
Nominated by: Peter Leckie
Laura has been with Fraser Health Authority at Surrey Memorial Hospital for almost 15 years. IN 2012 she became a Licence Practical Nurse and has helped people in various departments. Within the last year, Laura found her true calling and started working in the Emergency Department.
When Covid-19 hit, Laura was assigned to work in the "ER-pods" meaning she was on the front line, wearing PPE for 12+ hours, testing people with symptoms, providing information to patients all while ensuring that she was safe to come home to her loved ones.
When Laura is not working, she is busy keeping her 3-year old Vancouver Canadians superfan Teddy busy. Laura works as hard at home as she does at work, and manages my job (Peter) as an RCMP officer who serves in Surrey.
Juggling the lives of multiple shift workers takes a lot of time and effort and she does it with a smile, a large calendar and several different coloured highlighters. Through everything, Laura ensures that the family has the most time together and can always get to as many Canadians games as possible.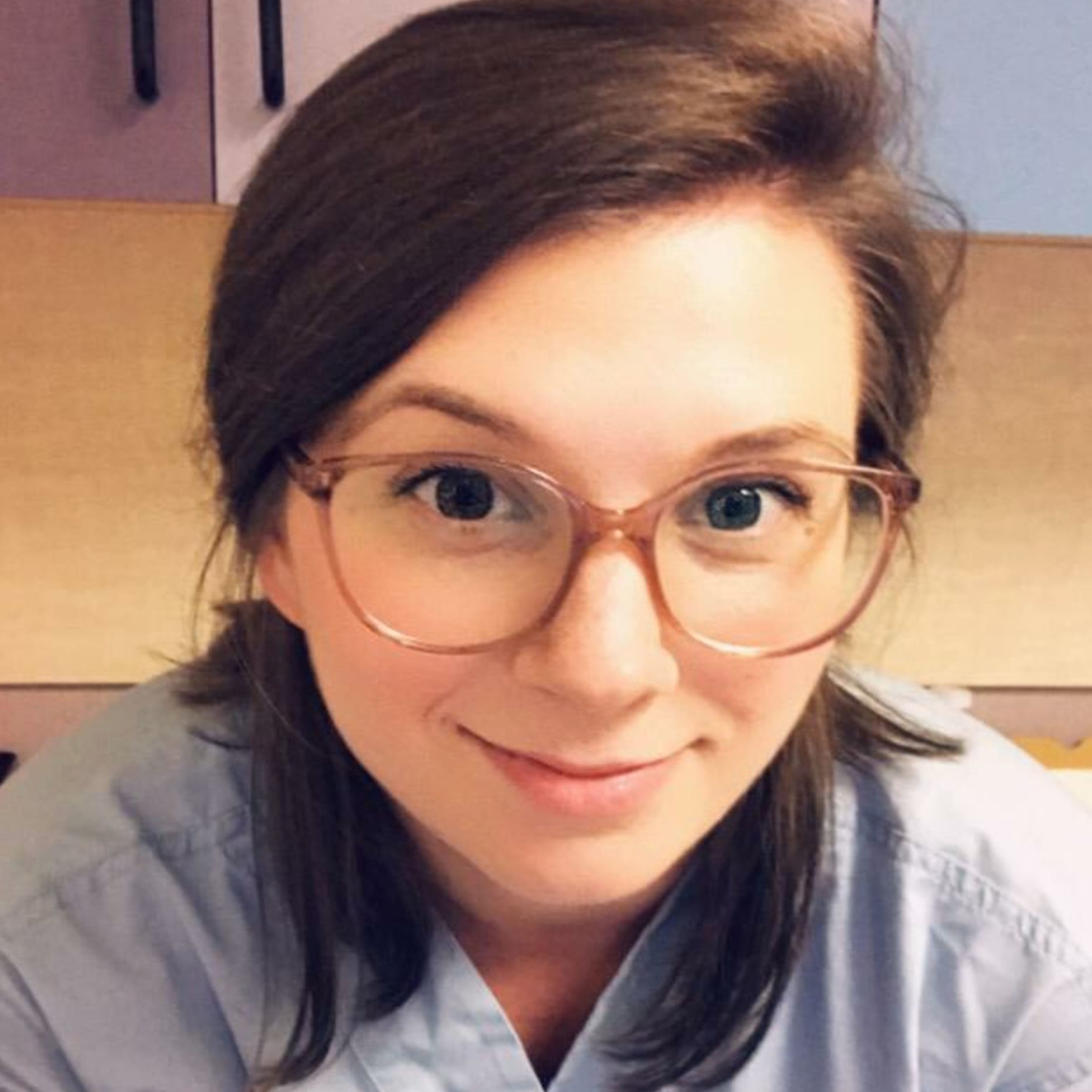 Canadians Community Champion - Week 5
Recipient - Nicole Callioux
Nominated By - Keara Graham & Crystal Bradstock
Meet Nicole Callioux, owner of Butter & Botanicals Bakery. Nicole had been thinking of ways to show her support for our many front line workers across the Lower Mainland and decided to do what she knew best, bake! She started making baked goods (completely out of pocket) and has been delivering them directly to hospitals ensuring that those who need something made from the heart reach our front line caretakers as they work long hours sometimes skipping meals.
Recently we all celebrated National Nursing Week and Nicole's generosity was felt across the Lower Mainland as she personally delivered baked goods to several hospital units including Keara Graham (our Week 1 recipient of the Canadians Community Champion) and her staff at GF Strong. Those boxes of cookies and doughnuts did not go unnoticed by the staff and Nicole even took time to deliver to Keara's personal home address so she could in turn distribute more snacks to other nurses across the city.
The Vancouver Canadians Baseball Club is proud to announce that Nicole Callioux, owner of Butter & Botanicals is making a difference and is more than deserving of this week's Canadians Community Champion award.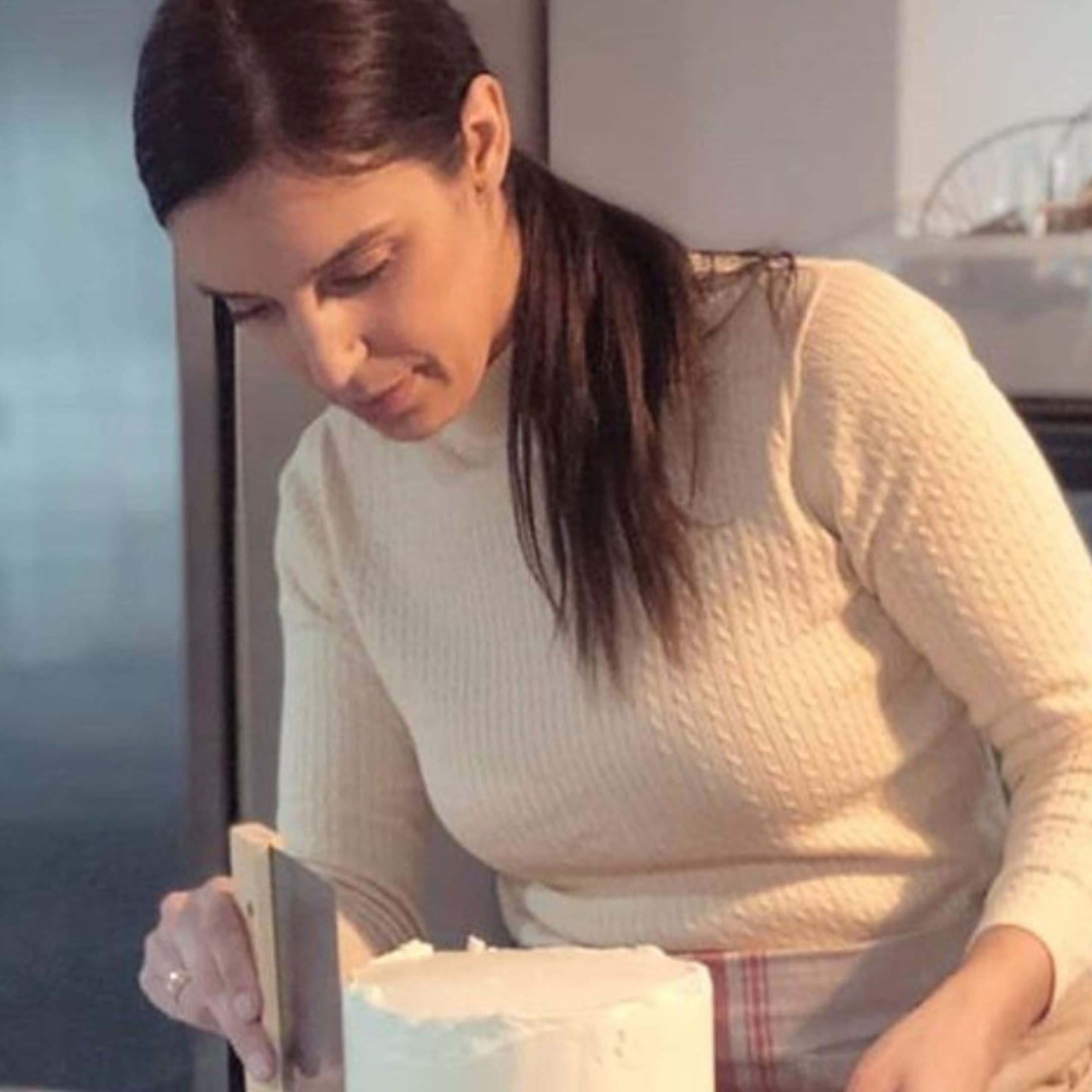 Canadians Community Champion - Week 6
Recipient - Carol Petrie
Nominated By - Sean, Amanda, Aiden & Aubrey
Carol is a hard-working Medical Office Assistant for several doctors at Grey Medical in Maple Ridge. She has been working every day through the Pandemic helping people connect with doctors when needed. She runs and manages the day-to-day events in the office as well as checking patients before they enter the facility to ensure the safety of everyone.
Putting herself in front of harm's way, Carol maintains a positive attitude and has a vibrant smile (even behind her mask).  
On her off days, she spends it supporting local businesses and dropping off items for family members in need. Many were surprised when she left flowers at the doorsteps of many of her family and friends recently. She also adores spending time with her grandchildren who love to play baseball during the summer.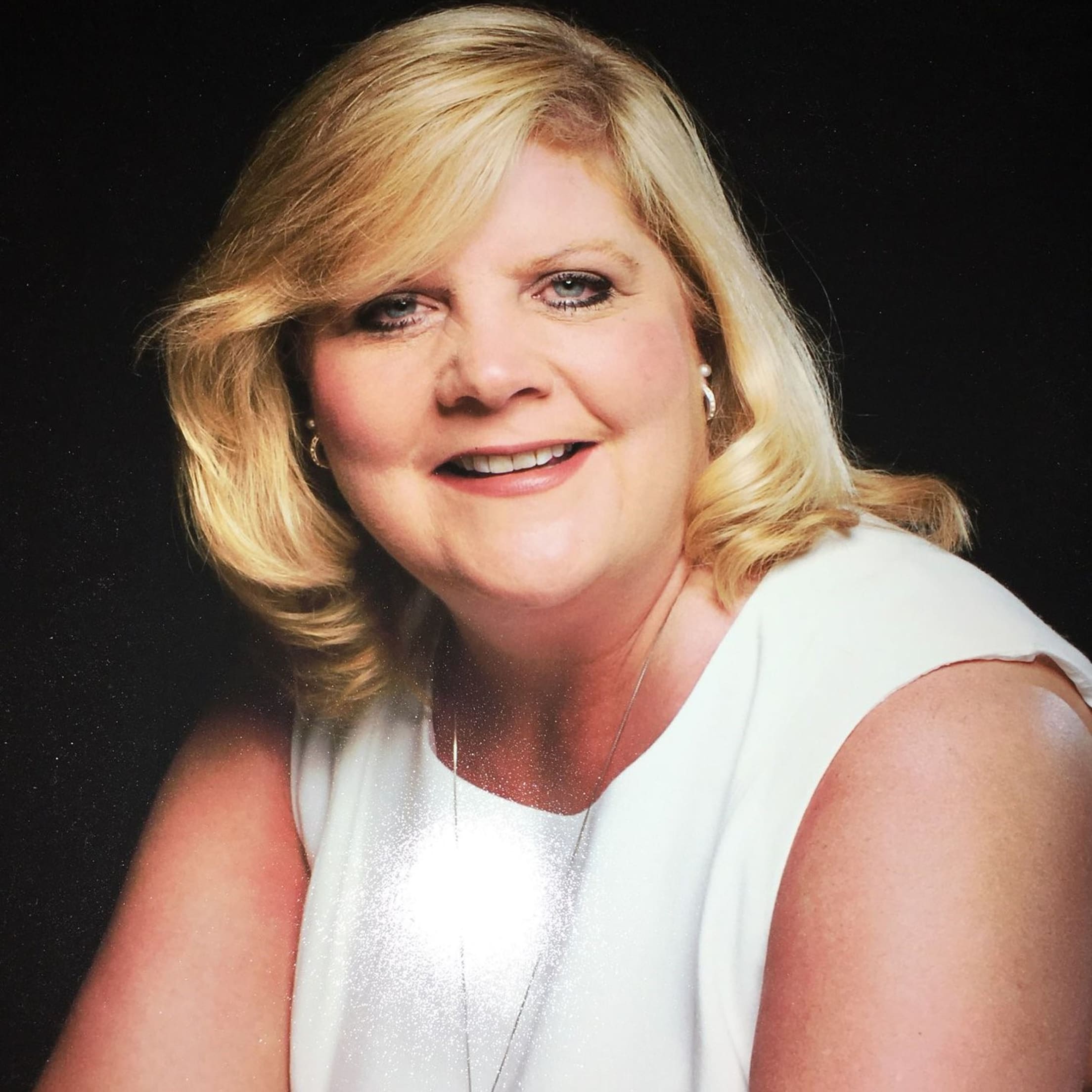 Canadians Community Champions - Week 7
Recipients - Sarah & Chris Dempster
Meet Sarah & Chris Dempster, a couple that is working tirelessly to make a difference in our community.  
Sarah has been a Registered Nurse at BC Children's Hospital since 2011. She works on the surgical inpatient floor where she provides care for children after surgery. Her specialty currently is neurosciences/neurosurgery and cardiac sciences/cardiac surgery. She has been in temporary leadership Clinical Resource Nurse role for the past year, where she works to provide clinical support to colleagues, education to new nurses, and improve clinical processes.
She loves being able to provide care and comfort to children and families during difficult times and couldn't ask for a better team to work with at BCCH.
Chris has been a firefighter with Vancouver Fire and Rescue Services since 2010 and is currently stationed at #4 Firehall at 10th and Granville. He has been a member of the Heavy Rescue Team for the past three years which specializes in training for major motor vehicle incidents and rescues.
Having the opportunity to go to work every day alongside so many talented men and women in a team environment, serve his community and help people on a daily basis is why Chris has been able to stay positive during this Pandemic.