#RepYour2020 - Meet Angela Green - Founder of Wichita Moms Blog
This week, we continue the #RepYour2020 series showcasing someone whose dedication to community and family are the driving force behind her creation. Her goal is to help and encourage other parents; but more specifically, moms who are navigating the unexpected curveballs thrown their way throughout parenthood. Meet Angela Green, Founder
This week, we continue the #RepYour2020 series showcasing someone whose dedication to community and family are the driving force behind her creation. Her goal is to help and encourage other parents; but more specifically, moms who are navigating the unexpected curveballs thrown their way throughout parenthood. Meet Angela Green, Founder and Owner of Wichita Moms Blog. As wife and mom of two girls, Angela is thrilled to have the opportunity to raise her family in her hometown, while also dedicating her time to helping others through her blog portal. Although she and her husband have traveled around a bit to experience what other cities have offer, they knew Wichita would be the best place for them to raise their family. "She is always trying to find the ever elusive 'balance' between working from home and parenting two littles and is passionate about family, building relationships, and fully supporting the community in which she lives." - Included in Angela's Bio on Wichita Moms Blog.
Be sure to check out Wichita Moms Blog after getting to know Angela a bit better including her true love for Wichita, right here!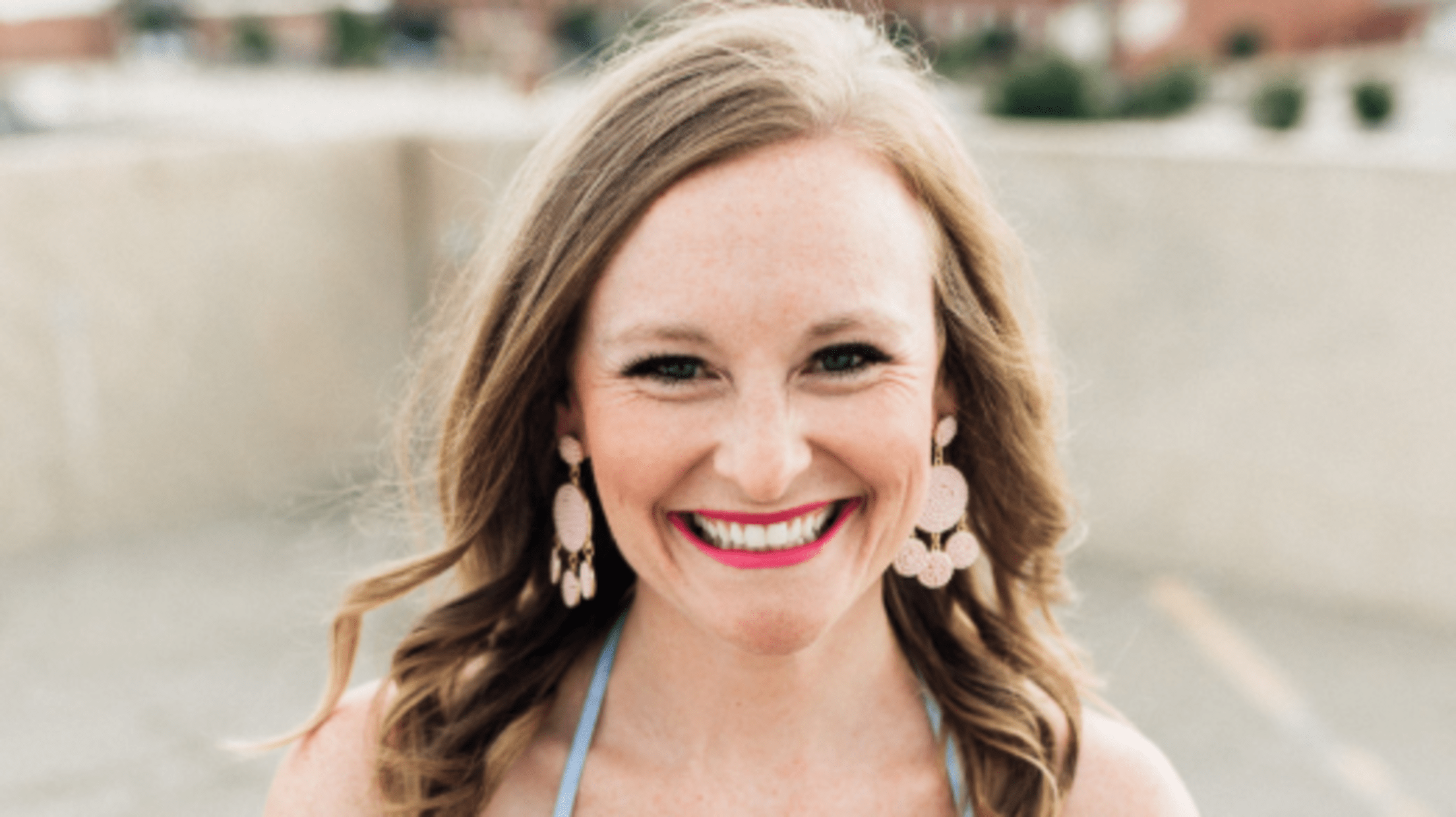 Name(s)
Angela Green
Originally From:
Wichita
How long ago did you move here:
My husband and I moved to California, Texas, Rhode Island, and finally came back to Wichita in 2011.
What do you do?
Namely, what is something people recognize you for? I am the founder of Wichita Moms Blog, the go-to online platform and offline community for over 30,000 Wichita Area moms.
What distinguishes the ICT from mostly any other place in the country?
3 p's - The people, the passion, the pride of our community.
What are you most excited for in the next 5-10 years in the 316?
I am thrilled to raise my family in Wichita during a time when the downtown scene is vibrant and full of life. Between Downtown Wichita and the Douglas Design District, our community is consistently working toward providing more for not only those who work or live downtown but families as well! I can't wait to see how it continues to develop and bring people out of the suburbs and into the heart of the city. J
What's your main goal when running your social media accounts? What's your purpose?
We are always trying to find fun ways to connect to our audience in a fun and genuine way - our purpose is to solve a problem, make our followers smile, provide a helpful resource, or connect them to other moms at some capacity. We sure appreciate beautiful accounts, but that isn't our number one focus - it's to serve our community of ICT parents by meeting their needs (even if it's a quick break from that toddler or teenager meltdown).
Top Breakfast Spots?
Homegrown, The Beacon, Doo Dah Diner
Top Lunch Spots?
Tanya's Soup Kitchen, MIF Deli, Doc Greens
Top Bars?
Not really bars - but sure love the drinks at George's, Wine Dive, and it's a tie between Newport Grill and Red Rock
What annual event do you look forward to the most?
Any of Wichita Moms Blog's annual events J Probably Mummies' Night out is the one I look forward to the most every year. It is the chicest Halloween-themed Bash within a 60 mile radius (probably more) and sells out in minutes year after year.
What's one thing you want people to understand about Wichita and its people?
I am such a firm believer that community is what you make of it. And I believe those who get out of their comfort zones, explore their cities, get involved, and support local are the ones who are the happiest with where they live. And Wichitans do exactly that - what we lack in beaches and mountains, we make up for in creativity and a supportive, active community.
If you plan one theme night at the ballpark in 2020, what would that be and why?
I think Baseball and Brews would be SO much fun. Wichita is known for having incredible coffee shops and breweries - so it would be fun to highlight their top selling "brews". Or a Foodie Fair would be a good time - featuring ICT's favorite restaurant dishes and drinks. (Clearly, I like food and drinks, and that is what makes events).
Movie:
I love movies in general. All genres. But my favorites have to be any kind of heist/thriller/action movie. Oh, and I love musicals - The Greatest Showman is one that I've seen probably ten times.
Vacation Spot:
When asked if I prefer a beach, the mountains, or a city for vacation - I love the hustle and bustle of city life: NYC, Chicago, DC, Boston, San Fran. Oh but Italy is a dream - I especially love that it is the norm to have a glass (bottle?) of wine at any time of day.
Place to Shop in the ICT:
ICT has some incredible women business owners, and I am proud to call many of them friends: Love of Character, Everyday Beaut/Clifton Collective, Apricot Lane, Lyndons, and my go-to for ICT swag is the Workroom!
Wichita Website to Follow?
Wichita Moms Blog is a favorite of mine. ;) But seriously, we are known for our resources that help navigate being a parent in Wichita.
Wichita person or business to follow on IG? I have always been a huge fan girl of Legacy Bank's IG account - they just get it. The aesthetic, the engagement, the local highlights - now I feel like I've revealed my secret crush!