Surge Drop Series Finale to Drillers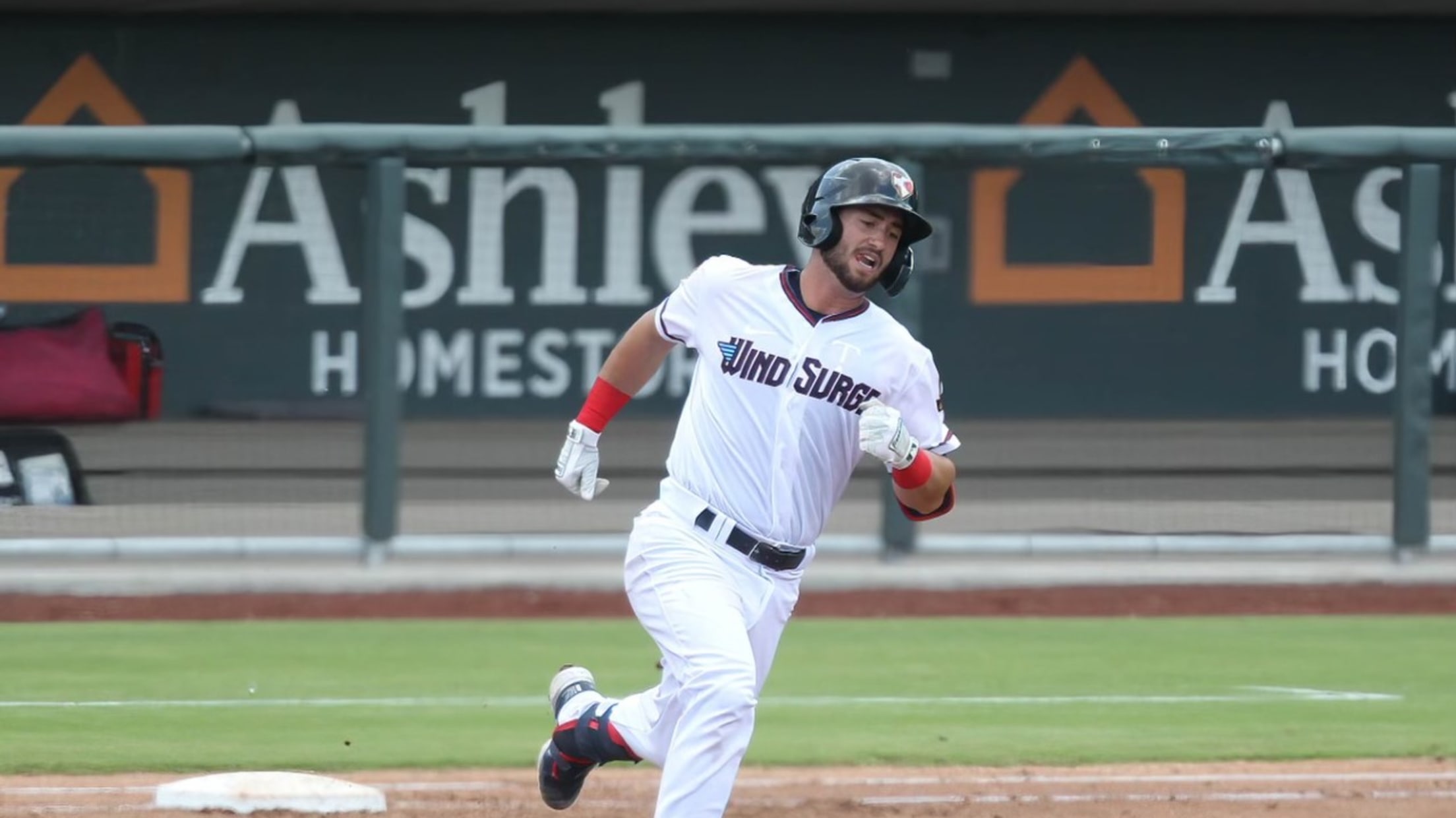 (Photo Credit: Ed Bailey)
Tulsa 9 Wichita 1 WICHITA, KS– The Wind Surge dropped the series finale against the Tulsa Drillers after only compiling three hits on the afternoon. The Drillers used a big inning to keep the Surge out of reach as the Drillers comfortably won game six, 9-1. Tulsa's bulk of their
Tulsa 9
Wichita 1
WICHITA, KS– The Wind Surge dropped the series finale against the Tulsa Drillers after only compiling three hits on the afternoon. The Drillers used a big inning to keep the Surge out of reach as the Drillers comfortably won game six, 9-1.
Tulsa's bulk of their nine runs took place in the top of the fifth inning. Ryan Noda led off the inning with a line drive home run to center field. Later in the inning, Michael Bush and Miguel Vargas hit back-to-back two-run and one-run homers to cap off the nine run win for Tulsa.
Chris Williams had the lone hit for the Wind Surge up until the bottom of the seventh inning when Wichita finally took the zero off the board. With runners on first and second, Ernie De La Trinidad picked up an RBI with a single up the middle to drive home Spencer Steer from second for Wichita's only run of the game.
On the board!@ErnieDLT25 pic.twitter.com/4hVy4CdBrO

— Wichita Wind Surge (@WindSurgeICT) July 18, 2021
Roy Morales, Ernie De La Trinidad, and Chris Williams picked up the three hits on the afternoon for the Surge.
Austin Schulfer's afternoon was done after five innings of work. Schulfer allowed two earned runs on seven hits and stuck out four in his 14th start of the season. Joe Kuzia and Ryan Mason both pitched scoreless relief outings.
NOTES: The Propeller Series is now tied at 9 games each for Tulsa and Wichita. The series will continue back in Tulsa on August 10th. The Surge won the series taking four of six games, Wichita's season best four game win streak ended. The Surge fall to 8-5 in day games.
COMING UP: Wichita goes back on the road for 12 games down in Arkansas against the Travelers and the Naturals. The Surge will head to Little Rock first for a six-game series against the Travelers starting on Tuesday night with a 7:10 pm first pitch. Wichita and Arkansas have only played one series dating back to early June in Wichita. The Surge won the series 4 games to 2 games.