Dash to rebrand as "Rayados" for five Sunday games
Club will honor Winston's Hispanic community for MiLB's "Copa De La Diversión initiative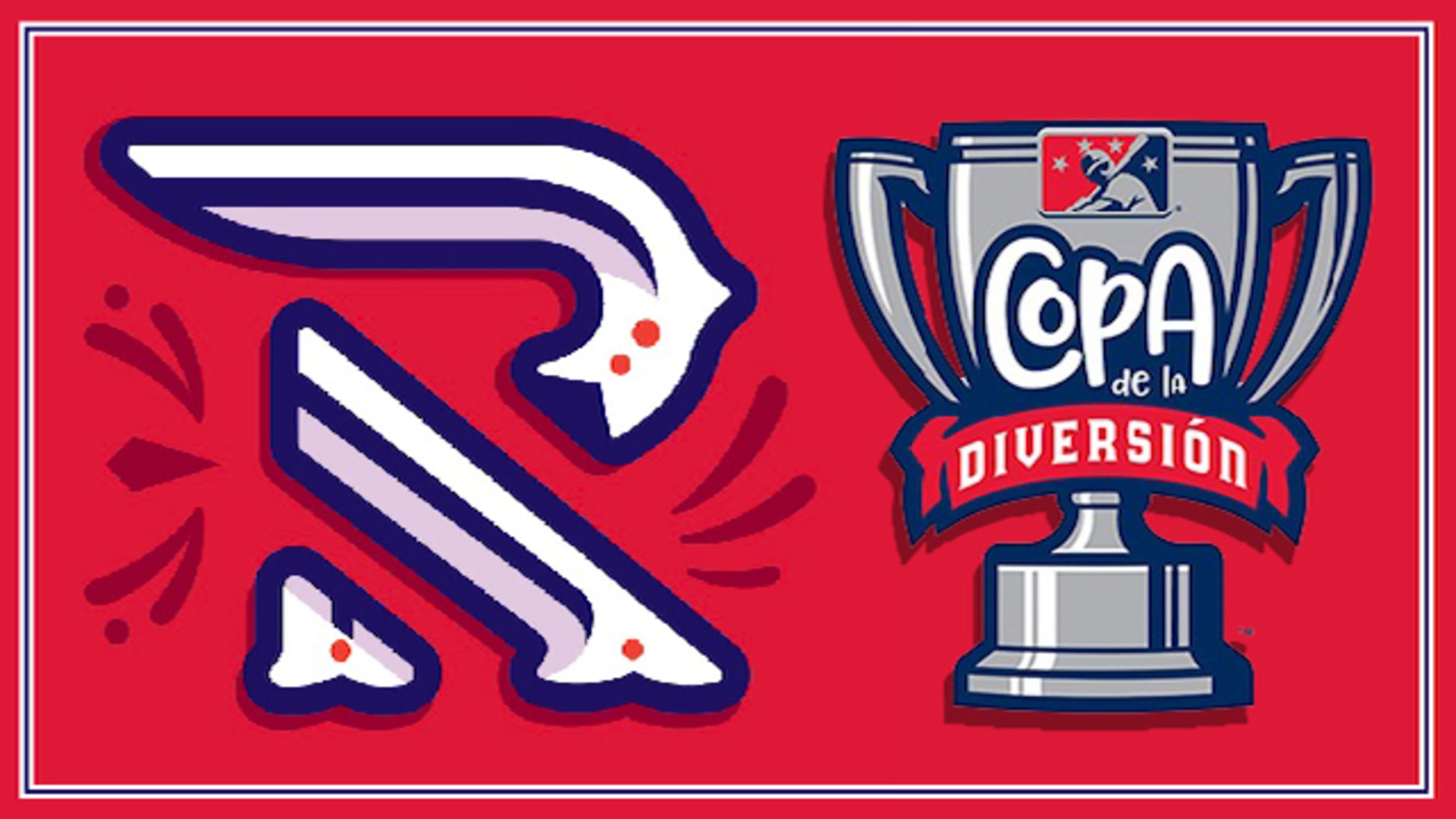 WINSTON-SALEM, N.C. (March 20, 2018) - In conjunction with Minor League Baseball (MiLB), the Winston-Salem Dash have announced they will be rebranded as the Winston-Salem Rayados for five Sunday home games this season as part of the launch of "Copa de la Diversión", or "Fun Cup," a season-long event series
<p">WINSTON-SALEM, N.C. (March 20, 2018) - In conjunction with Minor League Baseball (MiLB), the Winston-Salem Dash have announced they will be rebranded as the Winston-Salem Rayados for five Sunday home games this season as part of the launch of "Copa de la Diversión", or "Fun Cup," a season-long event series specifically designed to embrace the culture and values that resonate most with participating teams' local Hispanic/Latino communities.
Based on the successful launch of its national "It's Fun to Be a Fan" (and corresponding Spanish-language "Es Divertido Ser un Fan") marketing campaign in 2017, the Dash and 32 other Minor League clubs will bolster their marketing and customer service efforts to create a culturally-relevant gameday experience through music, concessions and promotions.
</p">
"Rayados" translates to "the Striped Ones," and is born out of a collaboration with the baseball team and the Hispanic League of Winston-Salem. The name recalls the pinstripes worn from previous Winston-Salem teams, and the term "Rayo" also loosely translates to "Bolt," the Dash's mascot.
(Norsan Media to partner with the Dash for Rayados Games)
The Rayados will compete in a 160-game event around the country to build awareness and create excitement for the new national series. Also, a 3-foot tall "Copa de la Diversión" trophy will embark on a tour of the participating cities, as part of a "Gira de la Copa" ("Cup Tour"). The winner of the trophy will go to the team that most successfully engages their community through their marketing efforts.
The following dates, which are all 2 p.m. start times, will feature the Rayados uniforms (click dates for tickets):
- May 6 vs. Buies Creek
- June 3 vs. Carolina
- June 24 vs. Down East
- July 8 vs. Down East
- August 12 vs. Potomac
"Forsyth County has an ever-growing Hispanic population, and we are excited to celebrate their culture with our Rayados games," said Dash president C.J. Johnson. "We look forward to representing Winston-Salem in this fun competition against other Minor League teams across the country."
Winston-Salem will sport a white jersey with red and blue stripes and "Winston-Salem Rayados" written on the front. In addition, the club will wear red caps with a white "R" outlined in blue. These caps will be available for purchase all season long at the Hanes Team Store located on the concourse behind home plate at BB&T Ballpark. They will also be available online at wsdash.com.
For each Rayados contest, there will be a variety of Hispanic-style food options at the ballpark. More details will be available at wsdash.com.
Tickets for this season's Rayados games will start as low as $8, and fans can purchase theirs here. Every Rayados contest will also be a Lowes Foods Family Sunday, with free popcorn for children 12 and under. Also, the Kids Zone will be free, and two players will be available to sign autographs prior to the game.
Winston-Salem kicks off the season by traveling to Zebulon, N.C., to square off against the Carolina Mudcats on April 5. The Dash's home opener is set for Thursday, April 12, against Carolina. Single-game tickets and season-ticket packages are on sale now. For more information, call the Dash at (336) 714-2287 or visit wsdash.com.