FOX Fall Fanfest coming to BB&T Ballpark on Saturday
Several giveaways, helicopter-based contest set for Dash's 6:30 p.m. game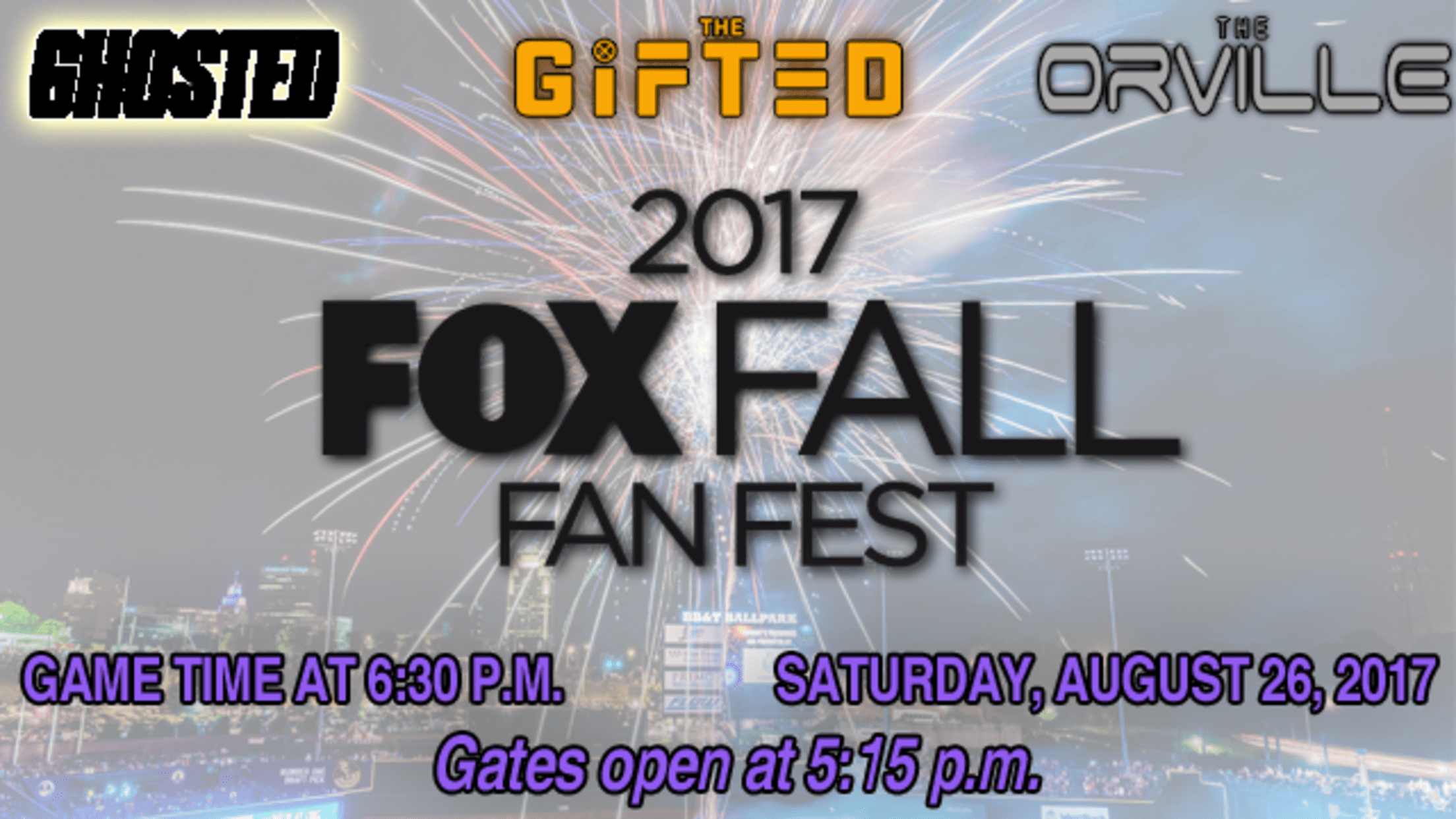 WINSTON-SALEM, N.C. (Aug. 25, 2017) - The Winston-Salem Dash and FOX are partnering this Saturday, August 26, for FOX Fall Fanfest at BB&T Ballpark, which will feature an incredible night filled with special giveaways, previews of FOX's new fall television lineup and much more.For tickets, which start as low as
WINSTON-SALEM, N.C. (Aug. 25, 2017) - The Winston-Salem Dash and FOX are partnering this Saturday, August 26, for FOX Fall Fanfest at BB&T Ballpark, which will feature an incredible night filled with special giveaways, previews of FOX's new fall television lineup and much more.
For tickets, which start as low as $8, to the Dash's 6:30 p.m. game against the Buies Creek Astros, call the Dash at (336) 714-2287 or visit wsdash.com. Gates will open at 5:15 p.m. to allow fans to enjoy all of the festivities on tap for the evening.
The fun gets underway as soon as the gates open with a special pregame tailgate party at the Foothills Brew Pen. All guests who purchase a drink between 5:15 p.m. and first pitch will receive a free Dash hat and special FOX memorabilia, while supplies last. On behalf of FOX, local FOX 8 WGHP Evening News Anchor Katie Nordeen will throw out Saturday's ceremonial first pitch at approximately 6:15 p.m.
Throughout the game, fans will enjoy sneak previews of three new shows debuting on FOX this fall--The Gifted, Ghosted and The Orville. Premiering on Monday, October 2, at 9 p.m. EST, The Gifted chronicles the story of a couple's discovery that their children have mutant powers and are highly sought after by an adverse government, forcing the family into a fight for their lives alongside a secret band of mutant comrades.
Ghosted, set to premiere on Sunday, October 1, at 8:30 p.m. EST, features actors Craig Robinson and Adam Scott, an unlikely duo assigned by a secret government agency to investigate the unexplainable phenomena occurring in Los Angeles, however, what they find is actually much more detrimental.
Finally, The Orville, which debuts on Sunday, September 10, at 8 p.m. EST, is a live-action comedy set 400 years in the future that catalogues a spaceship's adventures as both humans and aliens explore outer space and handle the most common problems life can throw at them.
As fans enter the gates at BB&T Ballpark on Saturday, they will receive a flyer encouraging them to stick around after the game for a special FOX Fall Fanfest Tennis Ball Drop. Based on each fan's seating location, they will be represented by one of the three television shows during the drop. The Orville will represent any fans seated in sections 101-107, 115-119 and on the Nature's Select Knoll.Ghosted encompasses all fans located in sections 201-208, the Flow Club tables and in Suites 1-16. Lastly, fans in sections 108-114 and in Party Decks 1 and 2 will be represented by The Gifted.
Following the conclusion of the game, three containers will be placed in the outfield as a helicopter loaded with tennis balls will hover above the diamond. The helicopter will drop the tennis balls directly above the three containers, one representing each show. Whichever container accumulates the most tennis balls will earn each fan in those sections ticket vouchers to the Dash's 2018 Opening Day baseball game. Additionally, one fan will be selected from that group to win the grand prize, a 16-person suite for any 2018 home game (excluding July 4). All fans who stick around for the postgame attraction will also have a chance to take home a special offer, even if their show does not win.