NBC Sports Chicago to televise seven Dash games
Winston-Salem to appear on the White Sox cable rights holder in 2018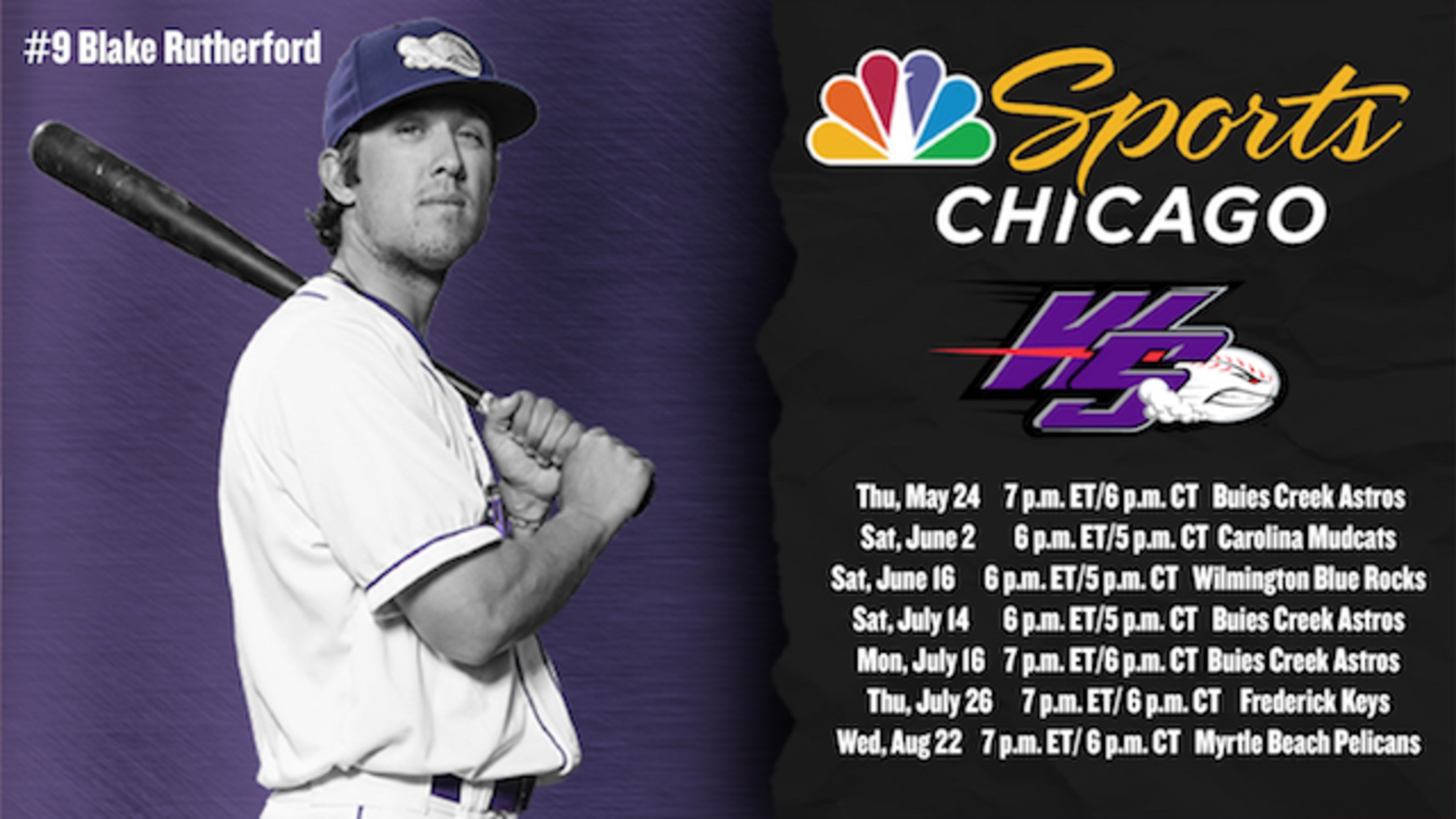 WINSTON-SALEM, N.C. (May 17, 2018) - The Winston-Salem Dash will broadcast seven of their home games this year on NBC Sports Chicago, the Chicago White Sox cable rights holder, marking the first season the network will carry Dash games.NBC Sports Chicago will televise the first of its Dash telecasts on
WINSTON-SALEM, N.C. (May 17, 2018) - The Winston-Salem Dash will broadcast seven of their home games this year on NBC Sports Chicago, the Chicago White Sox cable rights holder, marking the first season the network will carry Dash games.
NBC Sports Chicago will televise the first of its Dash telecasts on Thursday, May 24, which will be the team's series finale against the Buies Creek Astros. The contest will air live on NBC Sports Chicago.
Here is a full list of Dash games that will be broadcasted on NBC Sports Chicago (all eastern time):
- Thursday, May 24 vs. Buies Creek Astros - 7 p.m.
- Saturday, June 2 vs. Carolina Mudcats - 6 p.m.
- Saturday, June 16 vs. Wilmington Blue Rocks - 6 p.m.
- Saturday, July 14 vs. Buies Creek Astros - 6 p.m.
- Monday, July 16 vs. Buies Creek Astros - 7 p.m.
- Thursday, July 26 vs. Frederick Keys - 7 p.m.
- Wednesday, August 22 vs. Myrtle Beach Pelicans - 7 p.m.
Every Dash telecast on NBC Sports Chicago will be streamed on NBCSportsChicago.com/WatchLive and will be made available via the NBC Sports app on tablets and smartphones.
"The future is bright for the White Sox, and we are thrilled that their fans in Chicago will have the chance to see the stars of tomorrow with our NBC Sports Chicago telecasts," said Dash president C.J. Johnson. "The telecasts also present a unique opportunity for us to showcase BB&T Ballpark, our corporate partners and the City of Winston-Salem to the third-biggest market in the United States."
NBC Sports Chicago's airing of Dash baseball features "The Voice of the Winston-Salem Dash," play-by-play announcer Joe Weil, who is in his first season as the team's lead broadcaster. An alumnus of Boston University, Weil also works as a studio host for the University of Notre Dame's football broadcasts through IMG College, which is located in Winston-Salem.
In addition, Jake Eisenberg and Craig Deas will split duties joining Weil in the Dash's broadcast booth. Eisenberg, a graduate of the University of Maryland, spent last season with the Brooklyn Cyclones, the New York Mets' Short-Season Class-A affiliate in the New York-Penn League, where he served as the team's radio voice. Meanwhile, Deas, who has been a part of the Dash's local TV broadcasts for the last two years, called Low-A Lake County Captains games for over a decade.
The two Thursday games will also be broadcasted on WSJS Sports (600 AM & 101.5 FM) and wsjssports.com. Meanwhile, all seven games will be available on wsdash.com/broadcast, MiLB.tv and the TuneIn Radio App.
Winston-Salem currently boasts one of the most talented teams in Minor League Baseball. Five of the White Sox top 30 prospects per MLB Pipeline are on the Dash's active roster: right-hander Dylan Cease (fifth), outfielder Blake Rutherford (seventh), outfielder Micker Adolfo (10th), infielder Gavin Sheets (11th) and outfielder Luis Basabe (13th). Meanwhile, outfielder Luis Robert, the White Sox third-best prospect, is on the team's disabled list but is expected to join the club in late May or early June. The Dash are managed by Omar Vizquel, who won 11 Gold Gloves during his illustrious 24-year MLB career.