Timber Rattlers Announce Ticket Plans, Cyber Sales, and Extended Store Hours for 2020 Christmas Season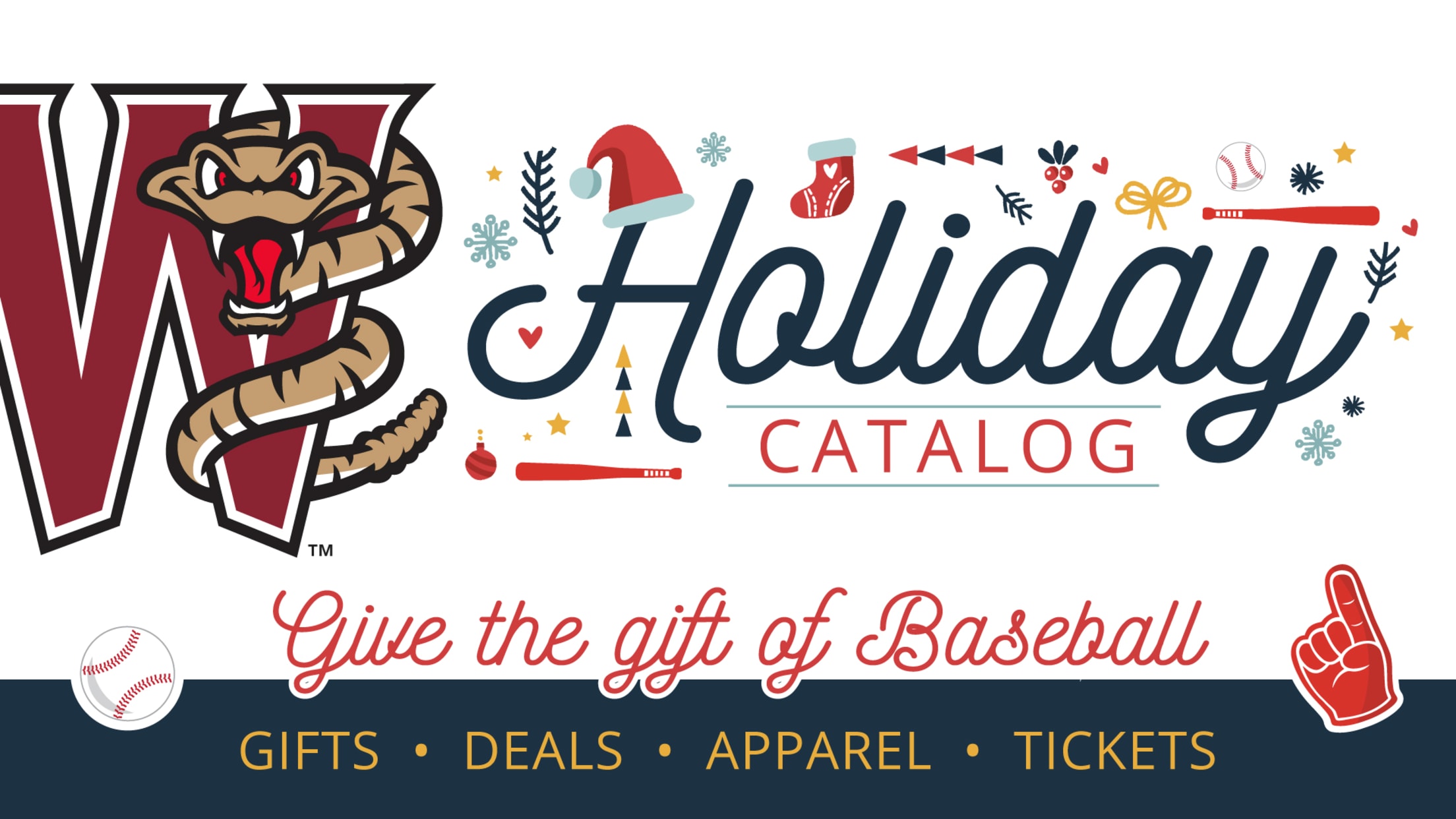 GRAND CHUTE, WI – The Wisconsin Timber Rattlers are announcing 2021 ticket plans, extended store hours, and online specials for the 2020 holiday shopping season. The schedule for the 2021 Midwest League season is not available yet, but there are several ticket packages for the Timber Rattlers supporter in your
GRAND CHUTE, WI – The Wisconsin Timber Rattlers are announcing 2021 ticket plans, extended store hours, and online specials for the 2020 holiday shopping season.
The schedule for the 2021 Midwest League season is not available yet, but there are several ticket packages for the Timber Rattlers supporter in your life that are available from the ticket office. These ticket packages are for vouchers that may be used for any game in the 2021 season.
Holiday Pack – Four (4) 2021 Ticket Vouchers, $10 Gift Card, Parking Pass, and 2021 Wall Calendar:
Reserved Bleacher Seat $49.00 or Box Seat $59.00
Sconnie Plan – Ten (10) 2021 Ticket Vouchers, Udder Tugger T-shirt, Order of Cheese Curds:
Reserved Bleacher Seat $99.00 or Box Seat $129.00
Cyber Monday Special (Available on November 30 Only)– Twelve (12) 2021 Reserved Bleacher Seat Vouchers and opportunity to ride into the ballpark and deliver the game ball on the field prior to one 2021 home game:
Only 70 Available for $75.00
10-Game Bobblehead Ticket Package
Reserved Bleacher Seat $100.00 or Box Seat $130.00
Includes Free Ticket to Opening Day and Guaranteed to Receive all 11 bobbleheads
Only available at the ticket office of over the phone at (920) 733-4152
The Snake Pit Team Store is starting Cyber Sales early. The store will offer FREE STANDARD SHIPPING for all online purchases of over $50 from Friday, November 20 through Monday, November 30. The Snake Pit will also have daily specials on merchandise for eleven days starting on November 20. Make sure to check the Timber Rattlers Twitter, Instagram, and Facebook accounts each day to see the daily deals.
The physical team store at Neuroscience Group Field at Fox Cities Stadium will be closed on Black Friday (November 27). It will reopen on Saturday, November 28 at 10:00am as a participant in Fox Communities Credit Union's Small Business Saturday Northeast Wisconsin. Shop at the Snake Pit from November 28 through December 19 and we will stamp your Bingo card. We will also give you a Timber Rattlers reusable bag when you make a purchase. Make sure to fill out your Bingo card by visiting other participants in Small Business Saturday Northeast Wisconsin and you can win prizes, including a $1,000 travel voucher!
Store hours during the holiday shopping season beginning November 28:
Saturdays (Through December 19): 10:00am to 3:00pm
Weekdays: 9:00am to 6:00pm
Christmas Eve: 10:00am to 3:00pm
Christmas Day: Closed
December 26: Closed
Due to COVID-19, the Timber Rattlers will be unable to hold the annual Fang's Holiday Extravaganza event in the Fox Club this year.