Donald Driver Charity Softball Game Postponed with Rescheduled Date to Be Announced
Game was to be held on July 26 at Neuroscience Group Field with a Championship Reunion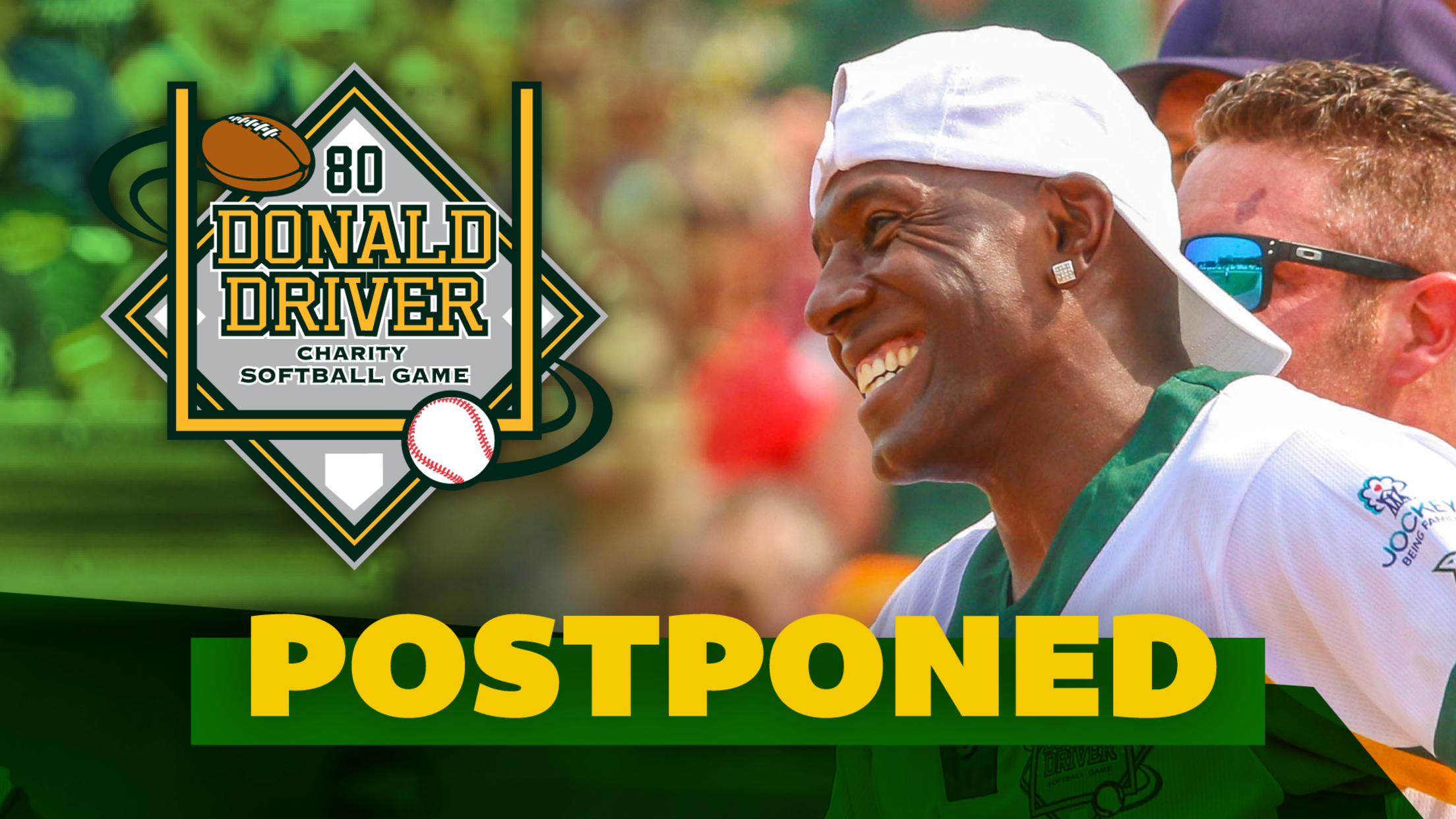 GRAND CHUTE, WI – The organizers of the Donald Driver Charity Softball Game have announced that the game will be postponed due to concerns over the COVID-19 outbreak. The game was to be held on Sunday, July 26 at Neuroscience Group Field at Fox Cities Stadium and would have featured
GRAND CHUTE, WI – The organizers of the Donald Driver Charity Softball Game have announced that the game will be postponed due to concerns over the COVID-19 outbreak. The game was to be held on Sunday, July 26 at Neuroscience Group Field at Fox Cities Stadium and would have featured a Super Bowl Championship Reunion as part of the game. The organizers are hoping to announce a date on which the game can be safely held for everyone in the future.
The game will raise money for the Donald Driver Foundation. The mission of the Donald Driver Foundation is to display Strong Hands, Strong Minds, and Loving Hearts to serve as a hand up, not a hand out.
Tickets that have already been purchased for the Donald Driver Charity Softball Game will be valid for the to-be-determined rescheduled date. However, space will be limited due to social distancing restrictions and some ticket locations will have to be changed.
Fans who are unable to attend the game on the rescheduled date due to conflicts, inability to travel, or concerns about COVID-19 may receive a refund for their tickets. Please contact the Wisconsin Timber Rattlers ticket office at (920) 733-4152 during regular business hours: Monday through Friday from 9:00am to 5:00pm CDT.
Unfortunately, the Donald Driver bobblehead that was to be an All-Fan Giveaway for the game was unable to be finalized prior to the initial COVID-19 outbreak and will no longer be available for this game. Fans to attend the game when it is rescheduled will receive a pair of Donald Driver's children's books instead.