Milwaukee Brewers and Timber Rattlers Sign PDC Extension Through 2022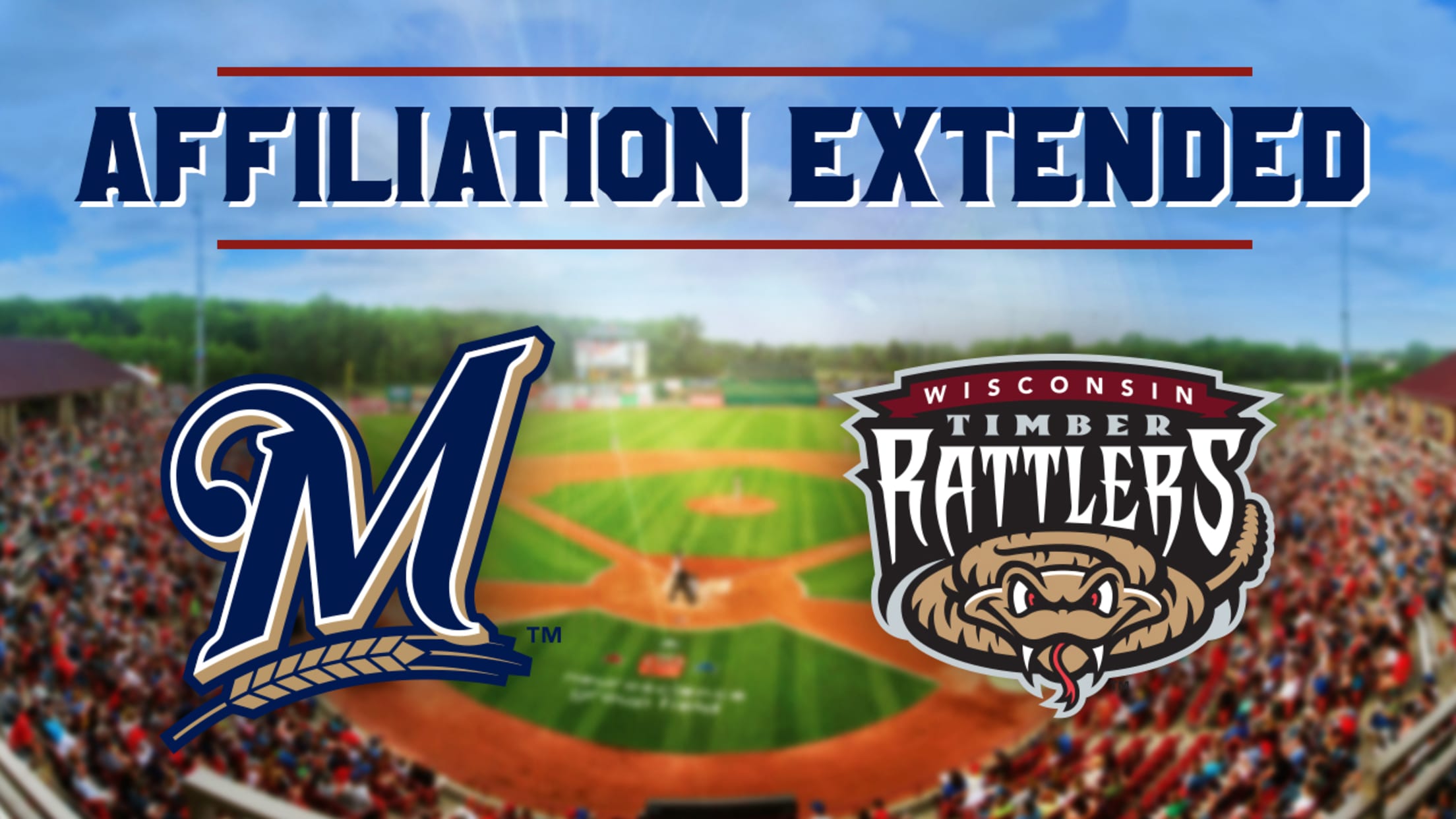 GRAND CHUTE, WI - The Wisconsin Timber Rattlers and Milwaukee Brewers signed a two-year extension that will keep the Timber Rattlers as the Midwest League affiliate of the Major League club through the 2022 season."The past ten seasons of the partnership between the Wisconsin Timber Rattlers and Milwaukee Brewers has
GRAND CHUTE, WI - The Wisconsin Timber Rattlers and Milwaukee Brewers signed a two-year extension that will keep the Timber Rattlers as the Midwest League affiliate of the Major League club through the 2022 season.

"The past ten seasons of the partnership between the Wisconsin Timber Rattlers and Milwaukee Brewers has been amazing for baseball in Northeastern Wisconsin," said team president Rob Zerjav. "This extension is a great way for us to begin celebrating our 25th anniversary season."

The two-year extension was the longest extension the teams could sign under the current rules of the National Association of Professional Baseball Leagues.

The Brewers first became the parent club of the Timber Rattlers on September 23, 2008 when the partnership was announced in an on-field ceremony at Neuroscience Group Field at Fox Cities Stadium.

The Timber Rattlers won the Midwest League Championship in 2012, which was their first since they were known as the Appleton Foxes in 1984.

In the first ten seasons of the partnership between the teams, forty Wisconsin Timber Rattlers have moved onto the Major Leagues. Twenty players who have played for the Milwaukee Brewers team during the 2018 season spent time with the Timber Rattlers. That number includes ten who made rehabilitation appearances over the last few years.

Wisconsin's schedule for the 2019 season has been made available. Season ticket packages for the 2019 season are available from the Timber Rattlers ticket office, which is open from 9am until 5pm Monday through Friday. Fans may call (920) 733-4152 or 800-WI-TIMBER or stop by the box office at the stadium.
[Empty Body]