Rattlers and Goodwill NCW partner for Random Acts of Kindness Game on July 28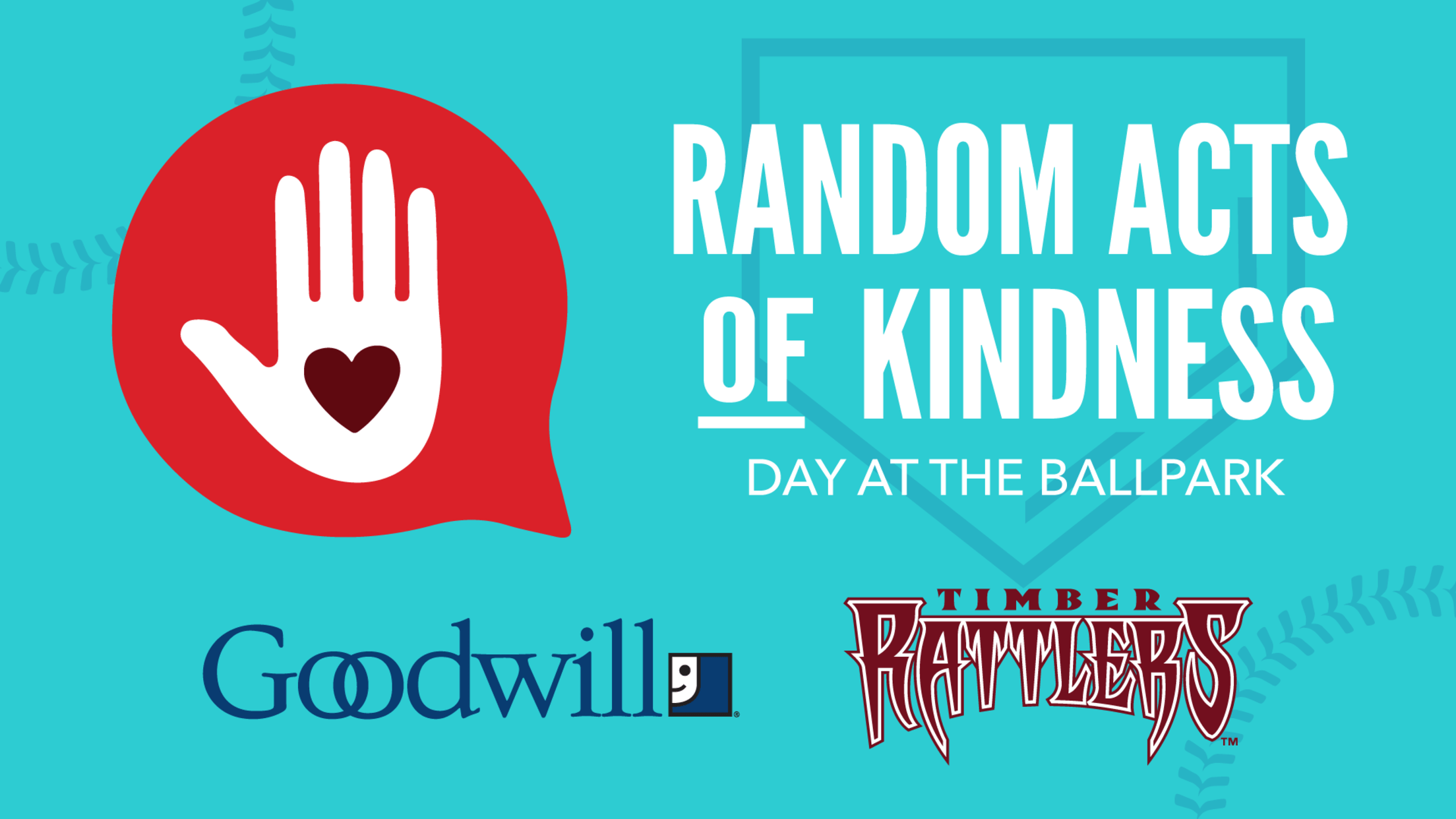 GRAND CHUTE, WI - The Wisconsin Timber Rattlers and Goodwill NCW will partner for a Random Acts of Kindness Night at Neuroscience Group Field at Fox Cities Stadium on Saturday, July 28. Game time is 6:35pm.The first 1,000 fans to attend this game will receive a Timber Rattlers t-shirt courtesy
GRAND CHUTE, WI - The Wisconsin Timber Rattlers and Goodwill NCW will partner for a Random Acts of Kindness Night at Neuroscience Group Field at Fox Cities Stadium on Saturday, July 28. Game time is 6:35pm.

The first 1,000 fans to attend this game will receive a Timber Rattlers t-shirt courtesy of Goodwill. But, that is just the start of the evening.

Timber Rattlers staff will hand out gift cards, food vouchers, and tickets for future home games to unsuspecting fans through random acts of kindness throughout the evening.

Additionally, the players, families, and volunteers of the Miracle Leagues of the Fox Valley, Lakeshore, and Green Bay will be recognized and celebrated on this night.

Timber Rattlers mascots Fang & Whiffer will be at different locations in Northeastern Wisconsin this week performing Random Acts of Kindness to prepare for Saturdays' game.

Tickets for the game on July 28 are available online, over the phone at (920) 733-4152 or (800) WI-TIMBER, or in person. The Neuroscience Group Field at Fox Cities Stadium Box Office is open from 9:00 am until 5:00 pm Monday through Friday and Saturdays from 10:00 am to 3:00pm.
[Empty Body]