Rattlers Cruise To Win in Clinton
Wisconsin takes big lead and wins 9-2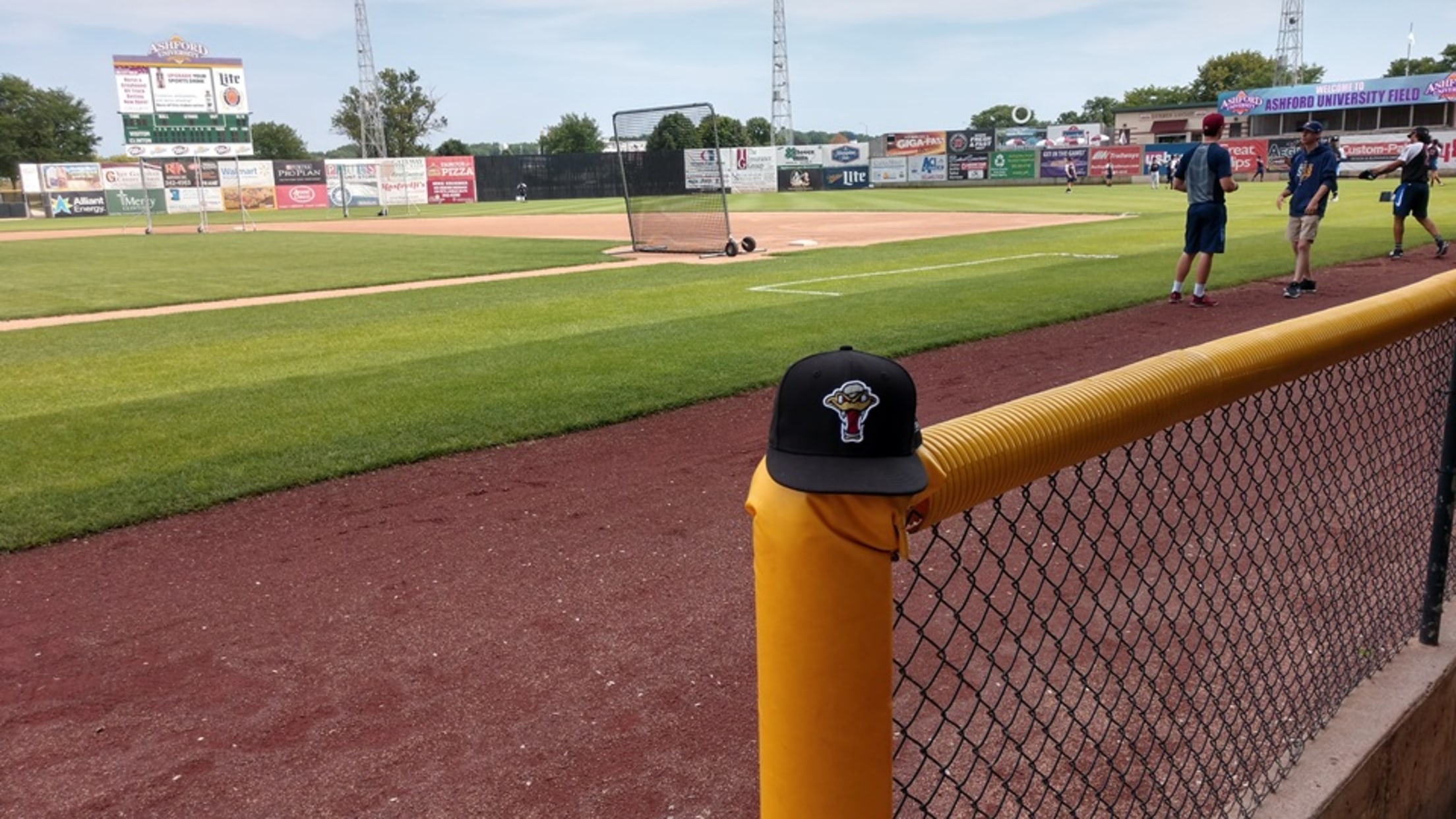 CLINTON, IA - The Wisconsin Timber Rattlers took a 7-0 lead by the top of the fifth inning against the Clinton LumberKings Saturday night at Ashford University Field. That lead was more than enough for the Rattlers as they went on to record a 9-2 victory over the LumberKings behind
CLINTON, IA - The Wisconsin Timber Rattlers took a 7-0 lead by the top of the fifth inning against the Clinton LumberKings Saturday night at Ashford University Field. That lead was more than enough for the Rattlers as they went on to record a 9-2 victory over the LumberKings behind timely hitting, good defense, and solid pitching.
Wisconsin (51-59 overall, 20-21 second half) took the lead with an unearned run in the top of the third inning. Zach Clark drew a walk, stole second, and went to third on an errant throw. Tristen Lutz drove in Clark with a sacrifice fly to left.

Eddie Silva, the newest Rattler, made the score 3-0 with a long, two-run home run to left in the top of the fourth inning. The homer was his first in the Midwest League.

The Rattlers padded their lead with four more runs in the top of the fifth. Silva knocked in the first run of the inning with a single. A botched double play ball by the LumberKings would let Payton Henry score from second base. Gabriel García plated the final two runs of the inning with a two-out, two-run single to left and the Rattlers were up 7-0.
Clinton (58-53, 19-22) got on the scoreboard in the bottom of the sixth inning against starting pitcher Christian Taugner. Zach Scott started the inning with a double. Juan Camacho followed with a single to drive in Scott. Then, Ariel Sandoval singled to put two runners on with no outs. Taugner recovered to get a strikeout and an inning-ending double play to deny the LumberKings a bigger rally.

Taugner went seven innings and set a new single-game high as a professional with seven strikeouts. He allowed five hits, walked none, and picked up his seventh win of the season.

Wisconsin added to their lead with single runs in the eighth and ninth innings. Clark stole third and scored on a throwing error in the eighth. Gilbert Lara tripled in the ninth and scored on a sacrifice fly by García.
The LumberKings got one run in the ninth on a lead-off home run by Joseph Rosa against Rodrigo Benoit, but they would get nothing else.

García and Silva each had three RBI while Silva had three hits to pace the Wisconsin offense.
The Timber Rattlers and LumberKings will play a doubleheader on Sunday to make up a game that was rained out in Wisconsin on July 1. Nelson Hernández (10-6, 4.53) is the scheduled starter for Wisconsin in game one. The LumberKings plan to send Steven Moyers (3-0, 3.25) to the mound in game one. JR Hintzen (2-0, 2.70) is set to start the nightcap for the Rattlers against Clinton's Clay Chandler (6-2, 3.65). Game one starts at 12:00pm. The radio broadcast of both games is on AM1280, WNAM starting at 11:40am. Both games are also available on the Tune In and IHeart Radio apps