Rattlers Mascot Fang to Host Breakfast with Santa on November 30
Special Christmas event will be held in The Fox Club at Neuroscience Group Field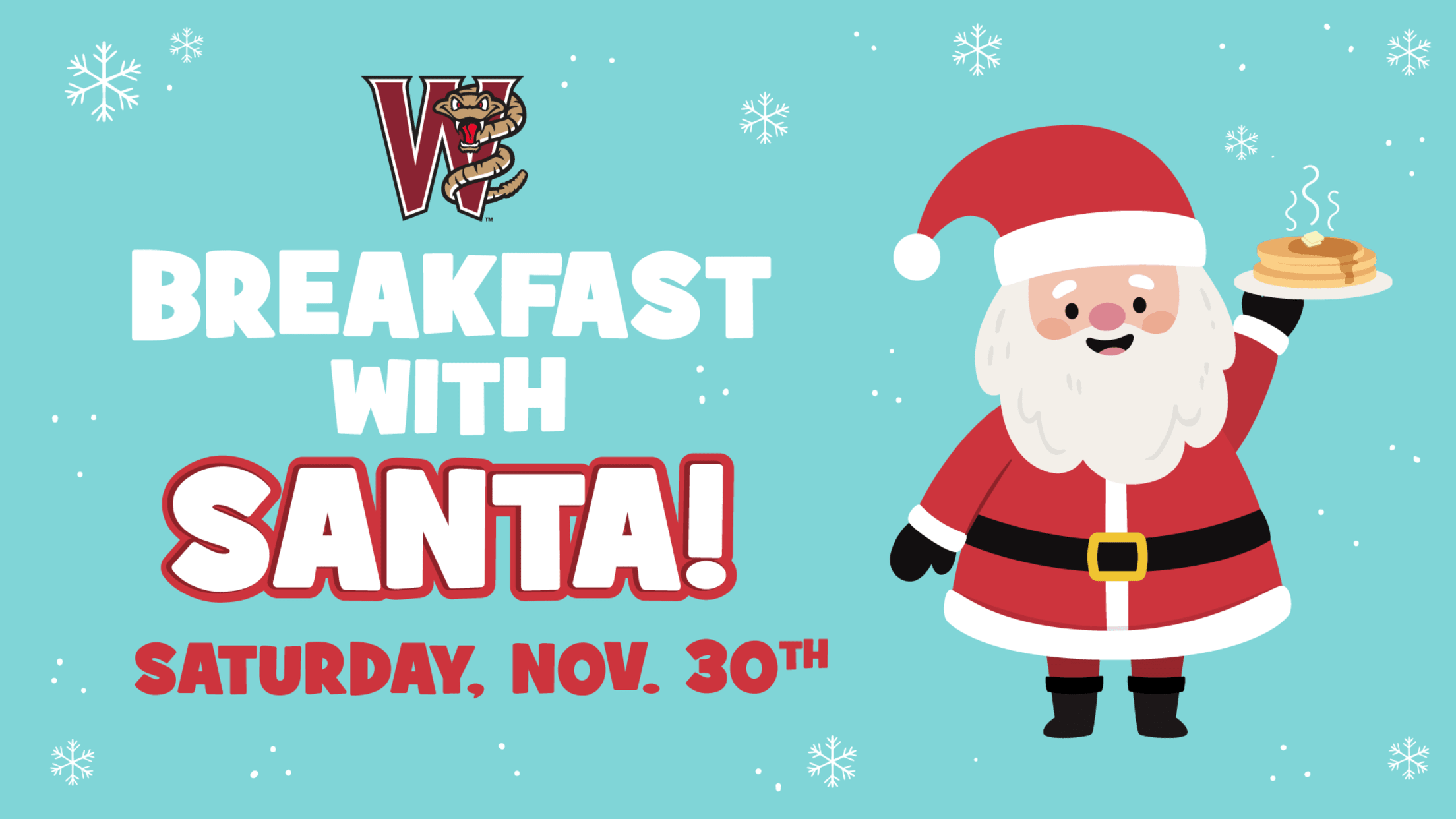 GRAND CHUTE, WI - Wisconsin Timber Rattlers mascot Fang T. Rattler is hosting Breakfast with Santa Claus on Saturday, November 30 in the Fox Communities Credit Union Fox Club at Neuroscience Group Field at Fox Cities Stadium. There will be two sessions - 9:00am and 11:00am. Make reservations by Friday, November
GRAND CHUTE, WI - Wisconsin Timber Rattlers mascot Fang T. Rattler is hosting Breakfast with Santa Claus on Saturday, November 30 in the Fox Communities Credit Union Fox Club at Neuroscience Group Field at Fox Cities Stadium. There will be two sessions - 9:00am and 11:00am. Make reservations by Friday, November 22 because space is limited.
The event is $10 for adults and $5 for children between the ages of three and twelve. Children aged two and under may attend for free. Breakfast includes eggs, French toast sticks, sausage, donut holes, coffee, and juice.
Santa will be the guest of honor at both breakfasts and there will be a photo station for children to have their picture taken with him. Fang will have a place for attendees to decorate Christmas cookies, too.

Memberships for the new-look 2020 Fang's Kids' Crew presented by Jack's Pizza will be available for purchase in the Snake Pit Team Store during the event. Membership is $30 and includes the following:
Official Kids' Crew T-Shirt

Official Kids' Crew Autograph Book

Official Kids' Crew Drawstring Backpack

15% Discount in the Snake Pit Team Store

Nine Reserved Seat Ticket Vouchers for free admission to all Sunday home games in the 2020 regular season

And more!
You may make a reservation for Breakfast with Santa in person at the ticket office, by calling (920) 733-4152, or
online through the Timber Rattlers website
.
Anyone who purchases a 2020 Kids' Crew membership during Fang's Holiday Extravaganza on November 30 will receive a discount of 20% on anything else purchased in the store on that day - excluding clearance items, Fond du Lac Dock Spiders merchandise, and game-used items.
The Snake Pit Team Store will be open from 10:00am to 3:00pm on November 30 and will be participating in Small Business Saturday. There will be more information on extended holiday store hours, Small Business Saturday, and Cyber Monday in a release later this month.
Ticket packages for 2020 are available from the Wisconsin Timber Rattlers ticket office by calling any of the new members of our team at (800) WI-TIMBER or (920) 733-4152, stopping at Neuroscience Group Field at Fox Cities Stadium, or online at
timberrattlers.com
. April games are free with the purchase any ticket package this year. The ticket office is open from 9:00am to 5:00pm Monday through Friday.