T-Rat Talk: Joe Ayrault
Longtime skipper wraps up first season in Midwest League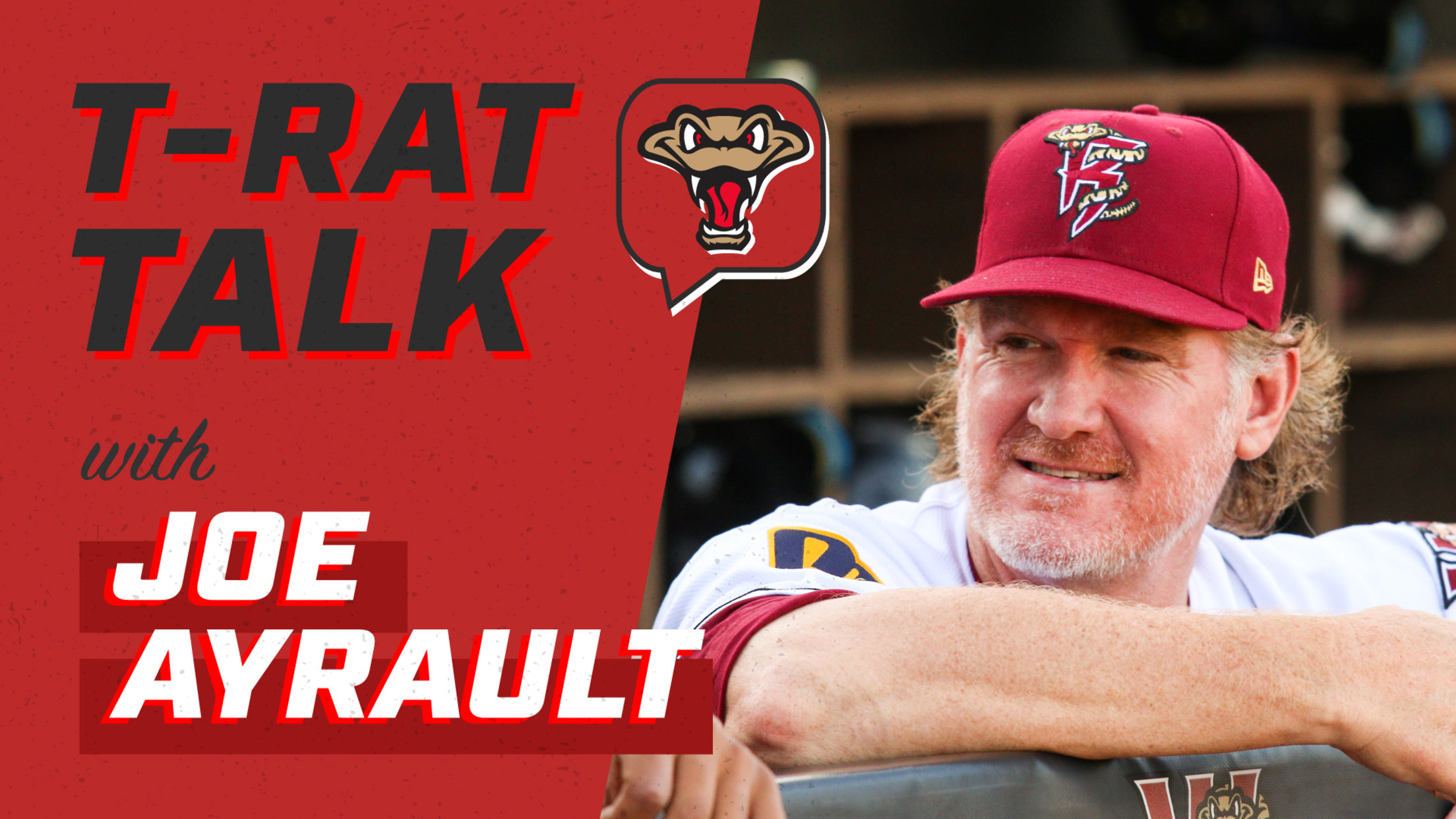 It's easy to think of Timber Rattlers manager Joe Ayrault as someone who's been everywhere. He's spent more than half of his life in professional baseball as a major and minor league player in the Braves organization and a minor league coach and manager, where he's one of the longest-tenured
It's easy to think of Timber Rattlers manager Joe Ayrault as someone who's been everywhere. He's spent more than half of his life in professional baseball as a major and minor league player in the Braves organization and a minor league coach and manager, where he's one of the longest-tenured and winningest managers in the history of the High-A classification.
"All my teammates back in the day said I was going to be a lifer and stay in the game forever going through the minors with the Braves, so as soon as I was done playing and I knew my playing career was over, I knew I wanted to get into coaching," Ayrault said.
Despite all of that experience across levels and organizations, however, Opening Day was the first time Ayrault had participated in a baseball game in the midwest since September 1, 1996. He made his MLB debut that day, entering as a 12th inning defensive replacement for the Braves in a game at Wrigley Field against the Cubs. Twenty-six years later, 2022 was Ayrault's first season managing in the Midwest League.
"I love it up here. We've had a great group of players, we've moved a lot of guys up, a couple of guys got traded where we created some value for them. Our staff here has been phenomenal, and the fans, the front office, the weather, it's a great league and I've really enjoyed my time up here," Ayrault said.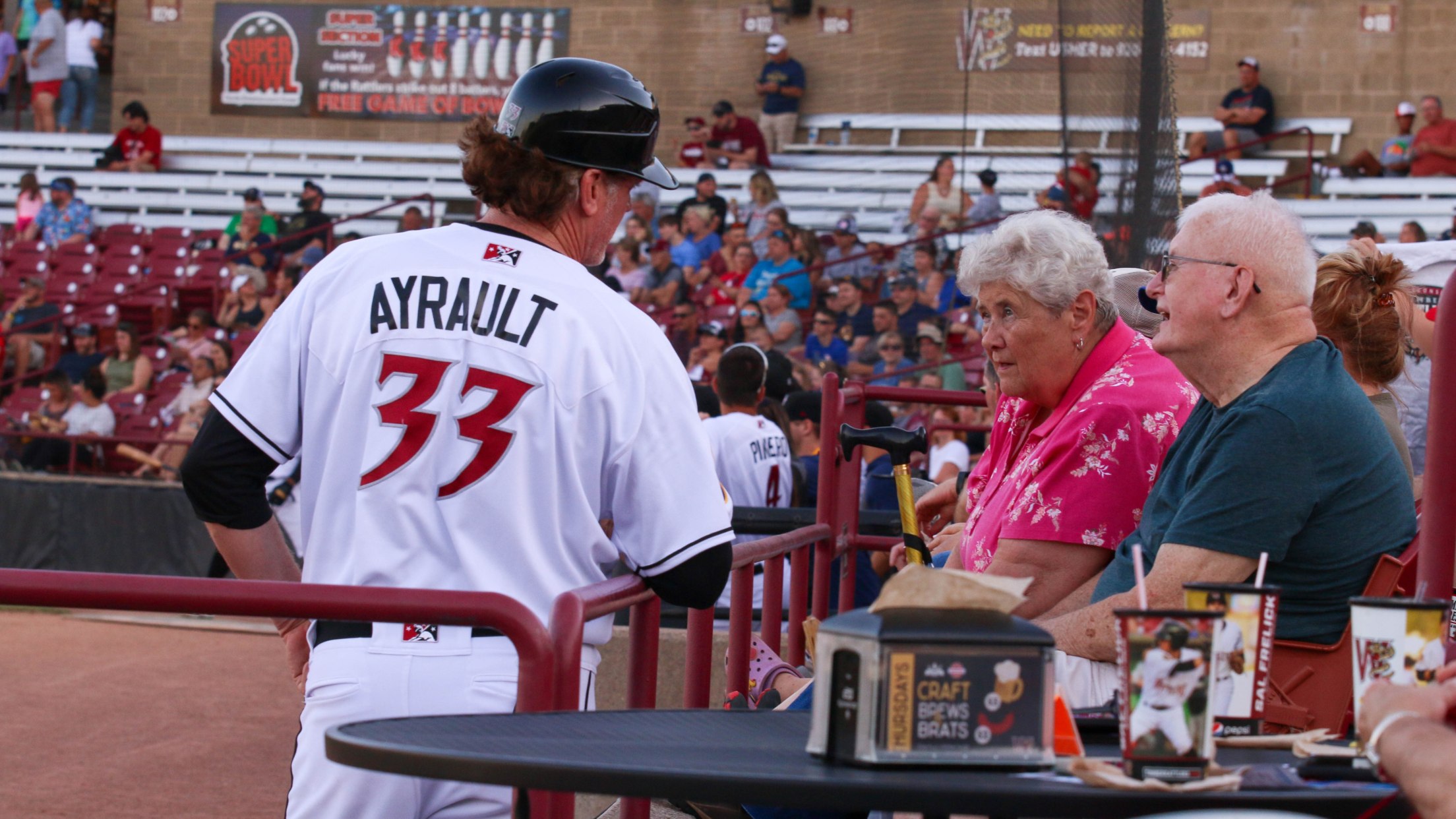 Ayrault said one of the ways he defines a successful season is by the volume of his players that move up within the organization, and the Timber Rattlers have certainly had no shortage of those in 2022. Not counting major league rehab assignments, thirteen players who wore a Wisconsin uniform this year later went on to play for AA Biloxi and two others, pitcher Antoine Kelly and outfielder Tristan Peters, were promoted to AA with their new organizations after being traded.
"Our goal is to move them up to the next level," Ayrault said. "We traded two guys off this team and we got major league guys out of it. So it's developing. Of course you want to win, I hate losing at cards to my kids, so you want to win, but development is number one, and then getting after it, winning some ballgames and having fun."
Several of Ayrault's players who have moved up had kind words to share about the experience of playing under him.
"He's one of the best managers I've ever had, coaches I've ever had, he's just so laid back and keeps a good energy. I love playing for him," former Timber Rattlers pitcher T.J. Shook said in April.
"Joe is awesome. He's been my only manager, but through all my years of baseball he's my favorite coach/manager. He really understands baseball well, he understands how hard it is, and he really makes the game fun. It's very light hearted in the locker rooms and in the dugout. So he's awesome. I love him," former Timber Rattlers catcher/first baseman Wes Clarke said in August.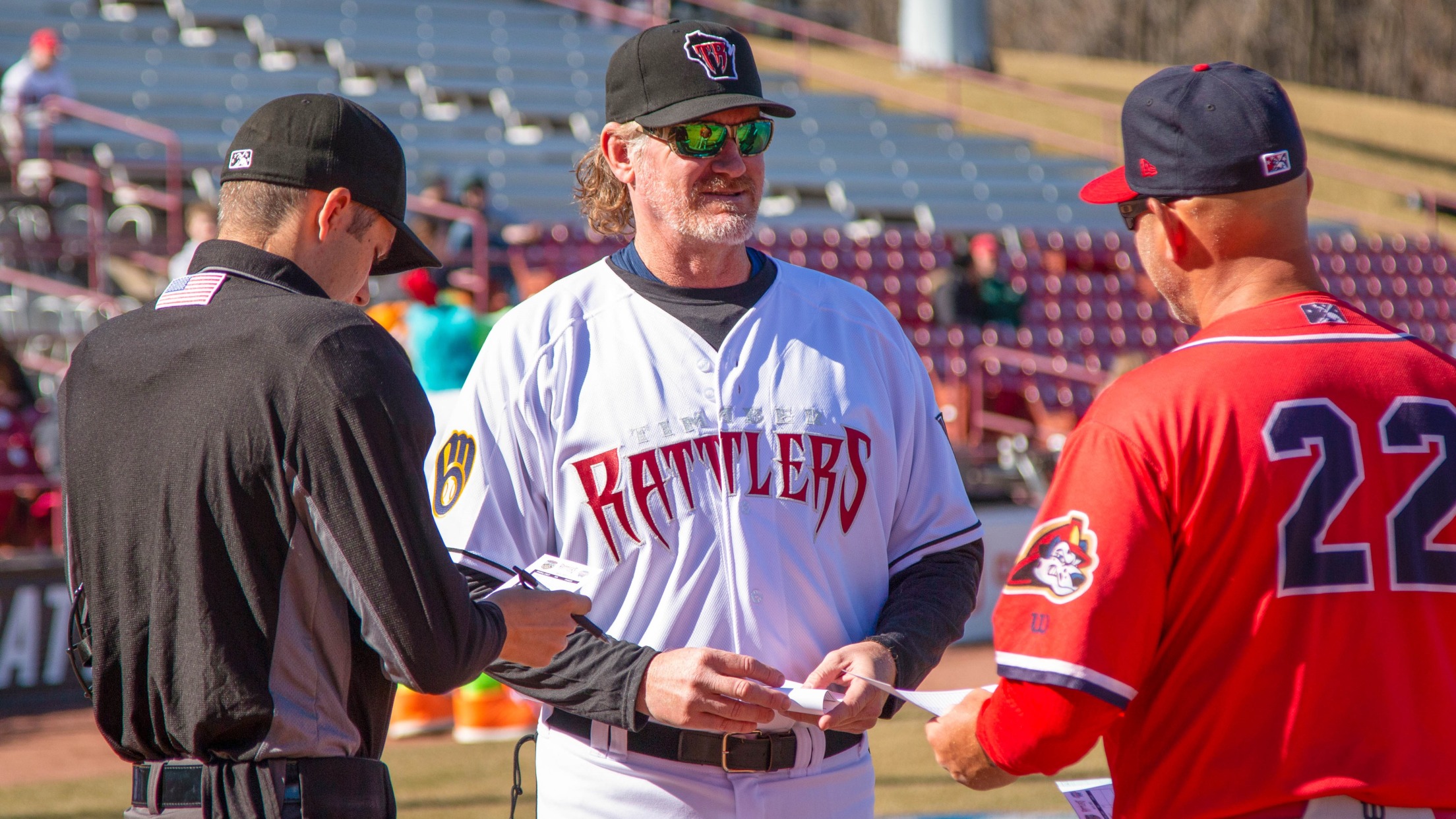 Before becoming a manager for the first time Ayrault played and coached under more than a dozen managers, including several that did it for a very long time: Seven of Ayrault's former managers have more than 1000 professional games in that role, including former Brewers minor league coach and manager Carlos Subero. Four of them managed more than 3000 professional games: Bill Dancy and Randy Ingle managed 3213 and 3260 minor league contests, respectively, and Brian Snitker and Bobby Cox combined to manage over 9000 games between the minor and major league levels.
Ayrault described his managerial style as "a good mix" of the long-tenured baseball men he learned under.
"When I think of those guys I think of die-hard baseball guys. It's in their blood, the passion for it every day they came to the ballpark. So I'd say I'm very similar in that baseball mode," Ayrault said.
Even 15 seasons in, however, Ayrault still has some work ahead of him if he's going to gather as much experience as his early mentors had. He managed his 1900th professional game during the Rattlers' recent trip to Peoria.
Ayrault is also a longtime colleague and friend of another long-tenured minor league manager: Matt Erickson, who occupied his office at Neuroscience Group Field for over 1300 games across eleven years before joining the Brewers' coaching staff in Milwaukee this season. Erickson left a taxidermy deer head behind, something Ayrault said he did "to make me feel at home," and has been in contact from time to time through the year.
"We keep in touch, different things when little things happen, or sometimes he sees a walkoff win or something and he shoots me a text. We keep tabs always," Ayrault said.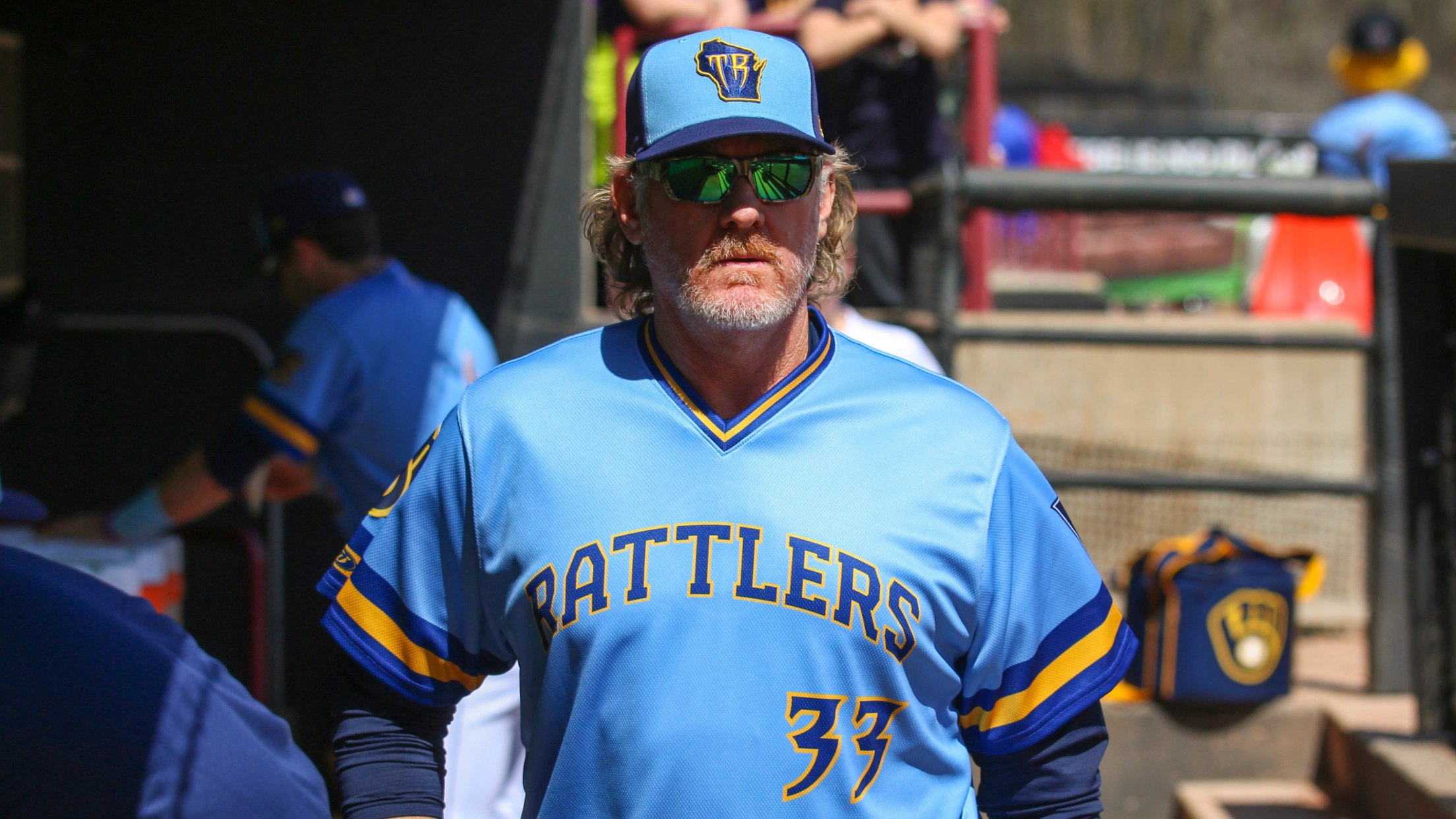 The minor league schedule underwent a dramatic change during Erickson and Ayrault's managerial careers with the implementation of six-game series and Mondays off across most levels in 2021. That schedule format will continue in 2023, and Ayrault said he loves it.
"At first you were thinking 'a six-game series, you might run into some tensions with other teams, whether it be brawls or whatever,' but it's been really good, especially having that day off and knowing you have a day off as far as setting up your pitching, if you have a rainout later in the week you can actually use two starters (in the ensuing doubleheader) because they day off will balance things out," Ayrault said. "Nowadays with rest and recovery, it's really good for our players and for everybody."
Between the cancellation of the 2020 season and two years under this schedule format, many of Ayrault's players have never experienced professional baseball under the old system. Mid-week overnight bus rides can now be added to the list of former minor league staples that have gone away during his tenure.
"I used to always say 'it's all part of it.' Everything's better. The (food) spreads, the travel, the off days, it's been really good," Ayrault said.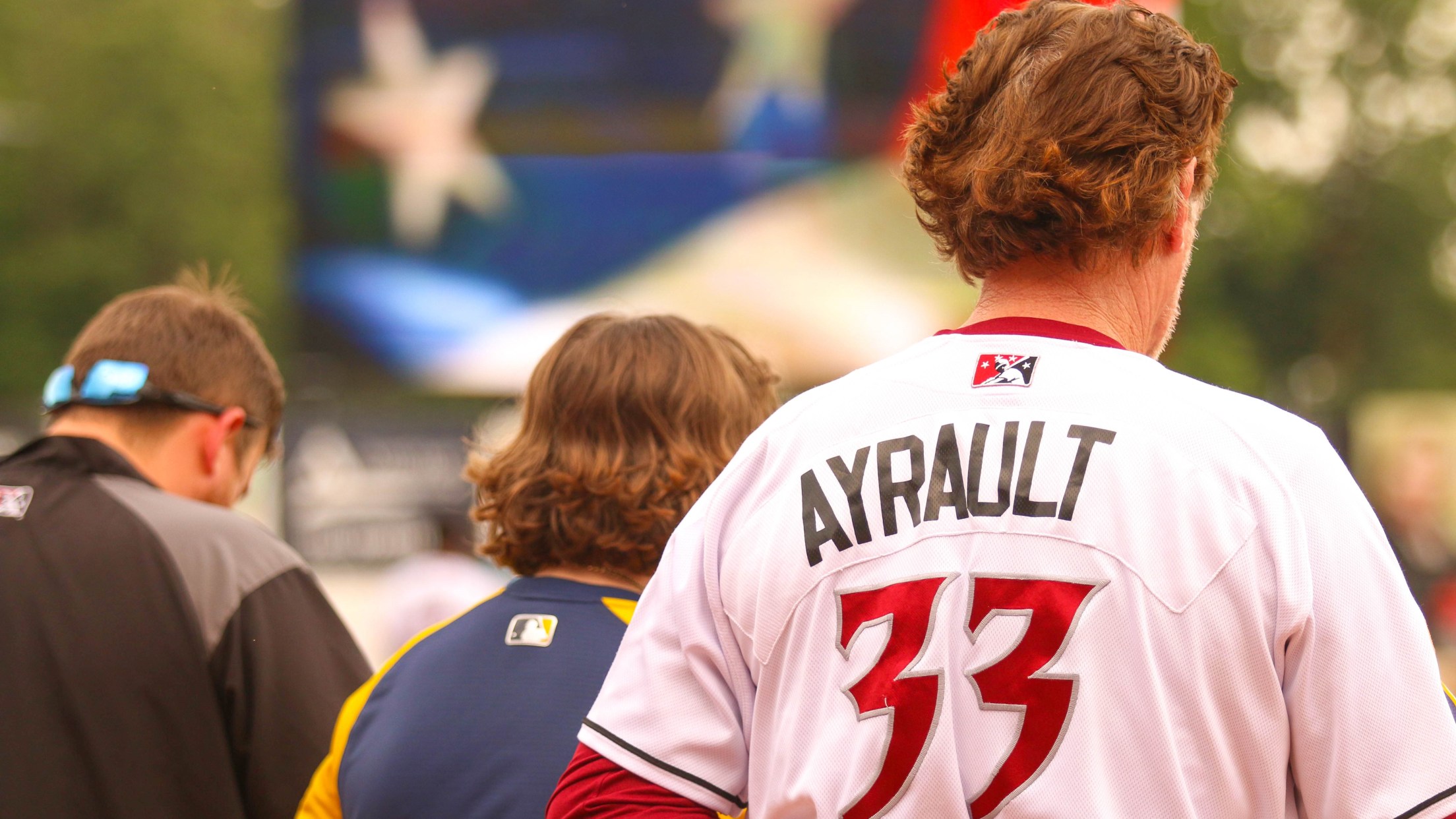 While the 2022 regular season has ended, baseball never entirely stops for someone who's devoted his life to it the way Ayrault has.
"I'm sure I'll be in the grind doing some baseball stuff, but if not I'll be watching my kids," Ayrault said of his plans for the offseason ahead. "My daughter's off to college, I'll probably go up and watch a UCF football game, go Knights, and my son is in high school playing baseball, and I'll get to watch him and help out the high school team a little bit."
When Ayrault gets back home to Sarasota one of the people who will be waiting to see him is another former Timber Rattler: 2010 Wisconsin infielder and 2013-16 Brewer Scooter Gennett.
"He went to my alma mater, Sarasota High School, and his dad was also my mailman. So when Scoots was coming through the minor leagues, I'd be outside hitting whiffleballs to my son and I'd talk to Joe and we'd catch up. Just a great family, great guy, he just had a little one, Calvin, but an unbelievable family to hang and hunt and do different things in the offseason with," Ayrault said.