Get Thanksgiving Dinners To-Go from the Timber Rattlers
Pick-up offered from 3:00 to 5:30 pm on November 25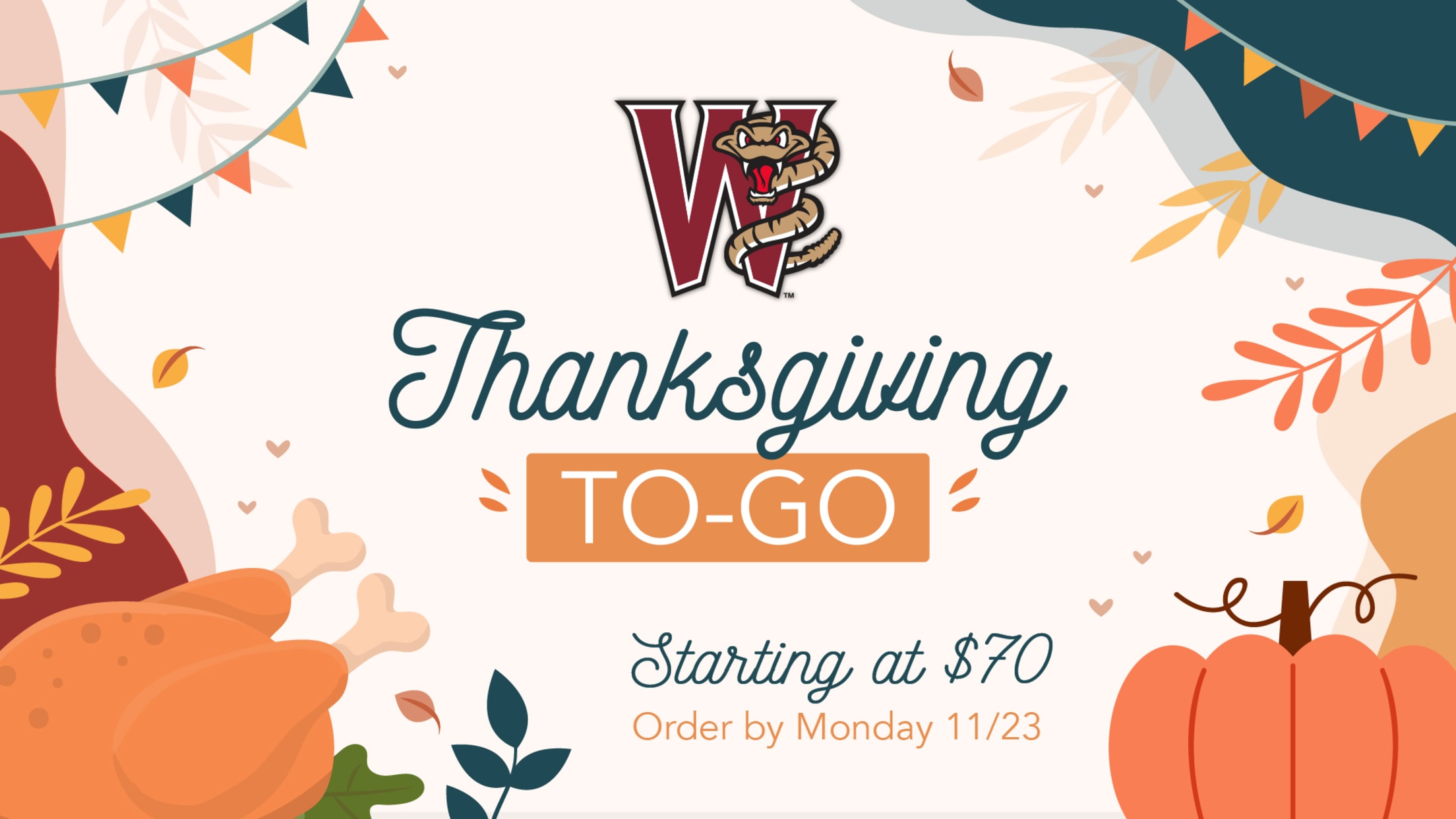 GRAND CHUTE, WI – Thanksgiving is going to be very different this year. The Wisconsin Timber Rattlers want to make your holiday as easy as possible for you. Our award-winning chefs will prepare food for four and all you will need to do is order, pick up at the Neuroscience
GRAND CHUTE, WI – Thanksgiving is going to be very different this year. The Wisconsin Timber Rattlers want to make your holiday as easy as possible for you. Our award-winning chefs will prepare food for four and all you will need to do is order, pick up at the Neuroscience Group Field, and heat them up on Thanksgiving Day.
The menu includes:
One pound of Turkey Breast
One pound of Sliced Ham
One pound of Garlic Mashed Potatoes
Gravy
One pound of Stuffing
Twelve ounces of Chef's Vegetables
Twelve ounces of Cranberry Relish
Six Rolls with Butter
Six Pumpkin Bars
There are three options for Thanksgiving Dinner:
OPTION ONE: Thanksgiving Meal ($70 + taxes and fees)
OPTION TWO: Thanksgiving Meal with one 750ml bottle of Sweet White Wine ($82 + taxes and fees)
OPTION THREE: Thanksgiving Meal with one 750ml bottle of Dry Red Wine ($82 + taxes and fees)
Orders may be made on-line at any time. Click the links provided above or go to the Timber Rattlers website before noon on Monday, November 23. You may also order by calling the ticket office at (920) 733-4152 from Monday through Wednesday from 9:00am to 5:00pm.
Meals can be picked up at the stadium from 3:00 pm to 5:30 pm on Wednesday, November 25. Reheating and preparation instructions will be included with the order. There are a limited number of dinners available. Please make your selection as soon as possible.
Pick your option, drive to the stadium, arrive at Neuroscience Group Field during the scheduled pick-up hours, call the main office number (920) 733-4152, and the Timber Rattlers staff will deliver your order to your car in the parking lot.