Wisconsin Timber Rattlers 2018 Roster Announced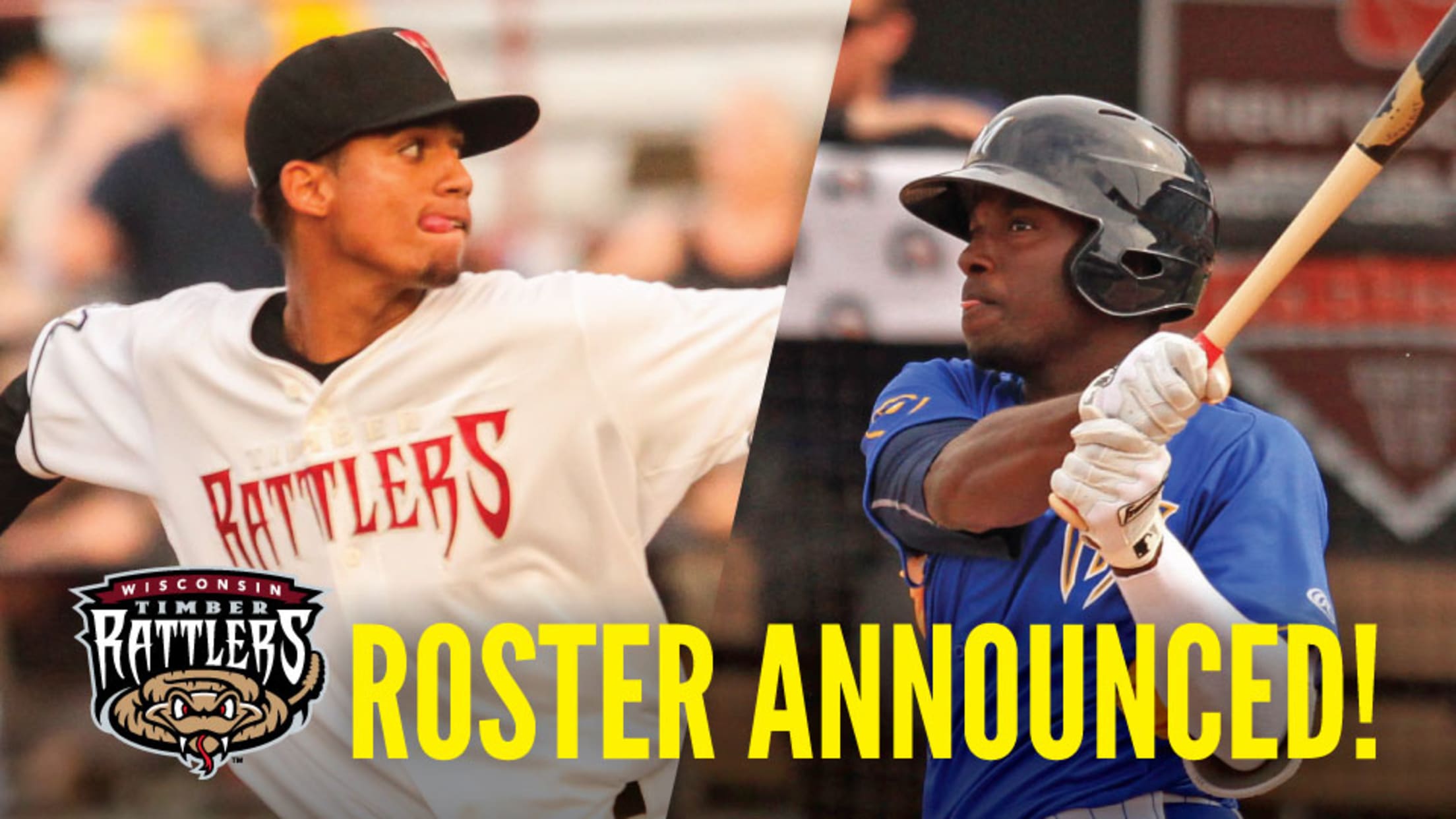 GRAND CHUTE, WI - The Wisconsin Timber Rattlers have announced a tentative roster for the 2018 Midwest League season. The Milwaukee Brewers have placed 28 players on this roster. The team will need to be down to the 25-player limit by Thursday when the team opens their schedule with a
GRAND CHUTE, WI - The Wisconsin Timber Rattlers have announced a tentative roster for the 2018 Midwest League season. The Milwaukee Brewers have placed 28 players on this roster. The team will need to be down to the 25-player limit by Thursday when the team opens their schedule with a game against the Beloit Snappers.

Baseball America ranks four players on this tentative roster as Top 30 Prospects in the Brewers system. They rank outfielder Tristan Lutz (11), catchers KJ Harrison (16) and Payton Henry (28), and pitcher Carlos Herrera (26) on their list. MLB Pipeline has placed Lutz (9) and Harrison (21) on their list of Brewers prospects.
Wisconsin has eight members of the 2017 Milwaukee Brewers draft class, including four players from the top ten rounds of the draft: Lutz (Competitive Balance Round A; James W. Martin High School, Arlington, Texas), Harrison (3rd round; Oregon State University), pitcher Bowden Francis (7th round; Chipola (FL) College), and pitcher Alec Bettinger (10th Round; University of Virginia) were all picked in the top ten rounds. The other 2017 draft picks of the Brewers to join the Rattlers this year are: Pitchers Dylan File (21st round, Dixie State College of Utah), Robbie Hitt (24th round, Quinnipiac University), and Christian Taugner (37th round, Brown University) and catcher Brent Diaz (29th round, Louisiana Tech University).

Seven players return to the Fox Cities from the 2017 team: Pitchers Herrera and Rodrigo Benoit; infielders Gilbert Lara and Trever Morrison; and outfielders Zach Clark, Demi Orimoloye, and Joantgel Segovia.

2018 TIMBER RATTLERS:
PITCHERS (14): Rodrigo Benoit, Alec Bettinger, Joaquín De La Cruz, Dylan File, Bowden Francis, Gabe Friese, Matt hardy, Nelson Hernández, Carlos Herrera, Robbie Hitt, Jenri Montas, Braulio Ortiz, Michael Petersen, Christian Taugner

CATCHERS (3): Brent Diaz, KJ Harrison, Payton Henry

INFIELDERS (6): Gabriel García, Gilbert Lara, Franly Mallen, Pat McInerney, Trever Morrison, Nick Roscetti

OUTFIELDERS (5): Zach Clark, Jay Feliciano, Tristen Lutz, Demi Orimoloye, Joantgel Segovia

The Timber Rattlers will begin the 2018 season at Beloit on Thursday, April 5. The home opener is Saturday, April 7 at 4:05pm against the Snappers.

Full season, partial season, and group ticket packages are currently available for the 2018 season. Tickets packages are available online, over the phone at (920) 733-4152 or (800) WI-TIMBER and in person. Groups of 20 or more may order tickets over the phone or in person. The Neuroscience Group Field at Fox Cities Stadium Box Office is open from 9:00 am until 5:00 pm Monday through Friday.

Fans may purchase individual game tickets for 2018 in person at the Timber Rattlers Box Office, over the phone at (920) 733-4152 or 1-800-WI-TIMBER, or through the team's website. The Box Office at Neuroscience Group Field at Fox Cities Stadium is open from 9:00am to 5:00pm Monday through Friday and from 10:00am to 3:00pm on Saturdays.