Rattlers Relocate Home Series with Kane County to Peoria
Historic Snowstorm forces Rattlers to get creative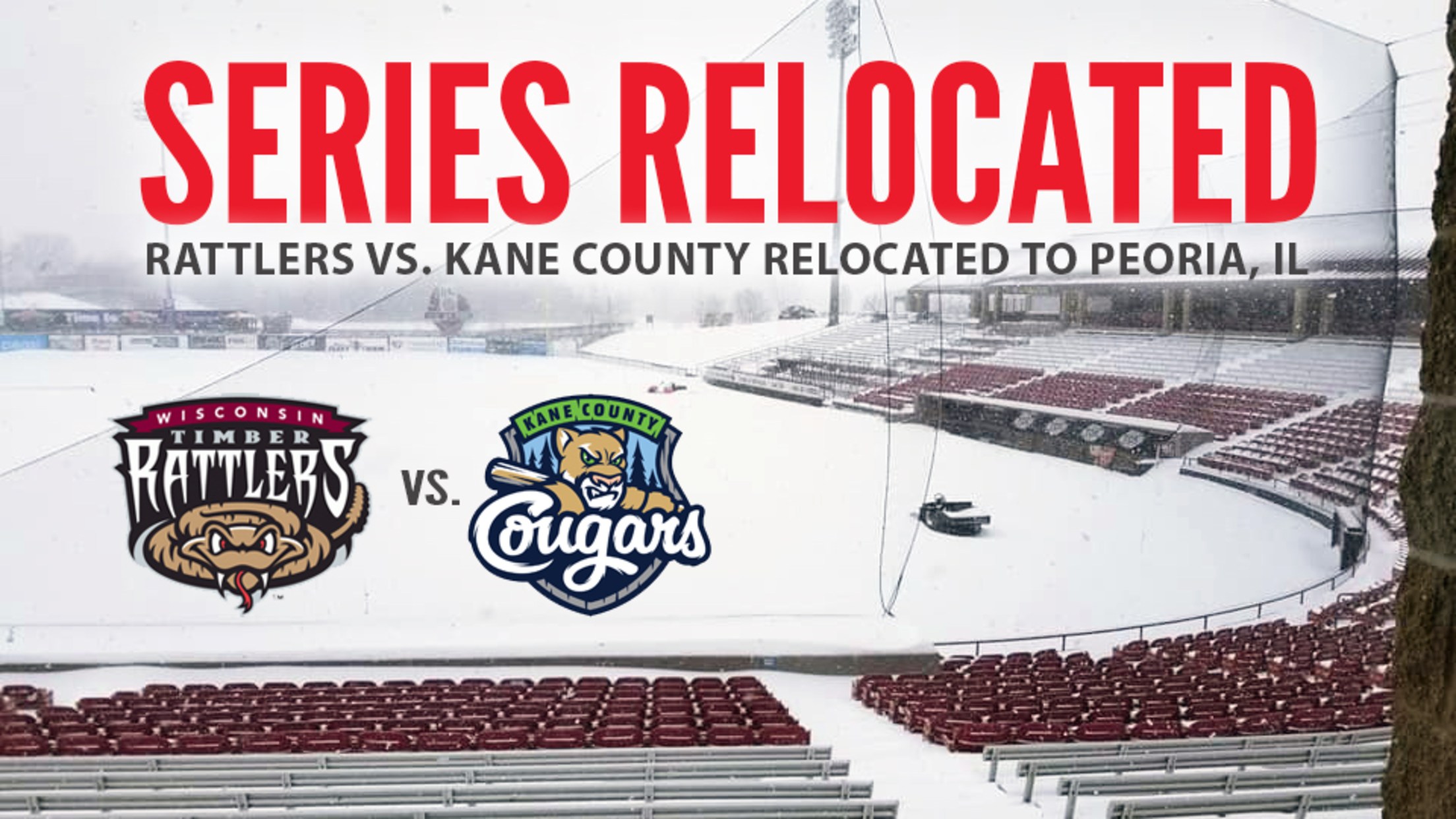 GRAND CHUTE, WI - The severe blizzard that has blanketed Northeastern Wisconsin with over two feet of snow - so far - this weekend has forced the Wisconsin Timber Rattlers to get creative to play their scheduled home games with the Kane County Cougars. The Midwest League affiliate of the
GRAND CHUTE, WI - The severe blizzard that has blanketed Northeastern Wisconsin with over two feet of snow - so far - this weekend has forced the Wisconsin Timber Rattlers to get creative to play their scheduled home games with the Kane County Cougars. The Midwest League affiliate of the Milwaukee Brewers will play the Cougars at Dozer Park in Peoria, Illinois in the three-game series that begins on Tuesday evening.

"This is a tough situation for everyone in the area and it would have been impossible to play any games at Neuroscience Group Field this week," said Timber Rattlers president Rob Zerjav. "You have to get creative when one of the worst snowstorms in the history of Wisconsin hammers you before the start of a homestand. This was the best option."

"We want to thank Peoria general manager Jason Mott and his staff for being open to hosting these games," said Zerjav. "It is incredible to be part of a league where teams step up to help out in situations like this."
The three-game series between the Rattlers and Cougars at Dozer Park will begin with game one on Tuesday evening at 6:30pm. Game two and game three will start at noon on Wednesday and Thursday. Admission is free to all three games, but the Chiefs will take donations to United Way.

The Timber Rattlers were to travel home after Sunday's game to spend an off day before starting the series with the Cougars. Wisconsin will now stay in Peoria through next Sunday when they wrap up another series with the Chiefs. Wisconsin will return to the Fox Cities after Sunday's game to begin a seven-game homestand on Monday, April 23.

The Chiefs, who just concluded a nine-game homestand on Sunday, will be on the road for a three-game series while the Rattlers and the Cougars take over Dozer Park this week.

Fans with tickets to any of the Kane County games that have been moved to Peoria may exchange those tickets for a same-priced ticket to any 2018 regular season Timber Rattlers home game (excluding special events and playoff games). Tickets must be exchanged at the Timber Rattlers' ticket office. Fans will have to wait until Tuesday to start exchanging their tickets because Neuroscience Group Field and the ticket office will be closed on Monday due to the blizzard.

The Timber Rattlers ticket office is open from 9am until 5pm Monday through Friday and from 10:00am to 3:00pm on Saturdays. Fans may call (920) 733-4152 or 800-WI-TIMBER, stop by the box office at the stadium, or order online through timberrattlers.com.