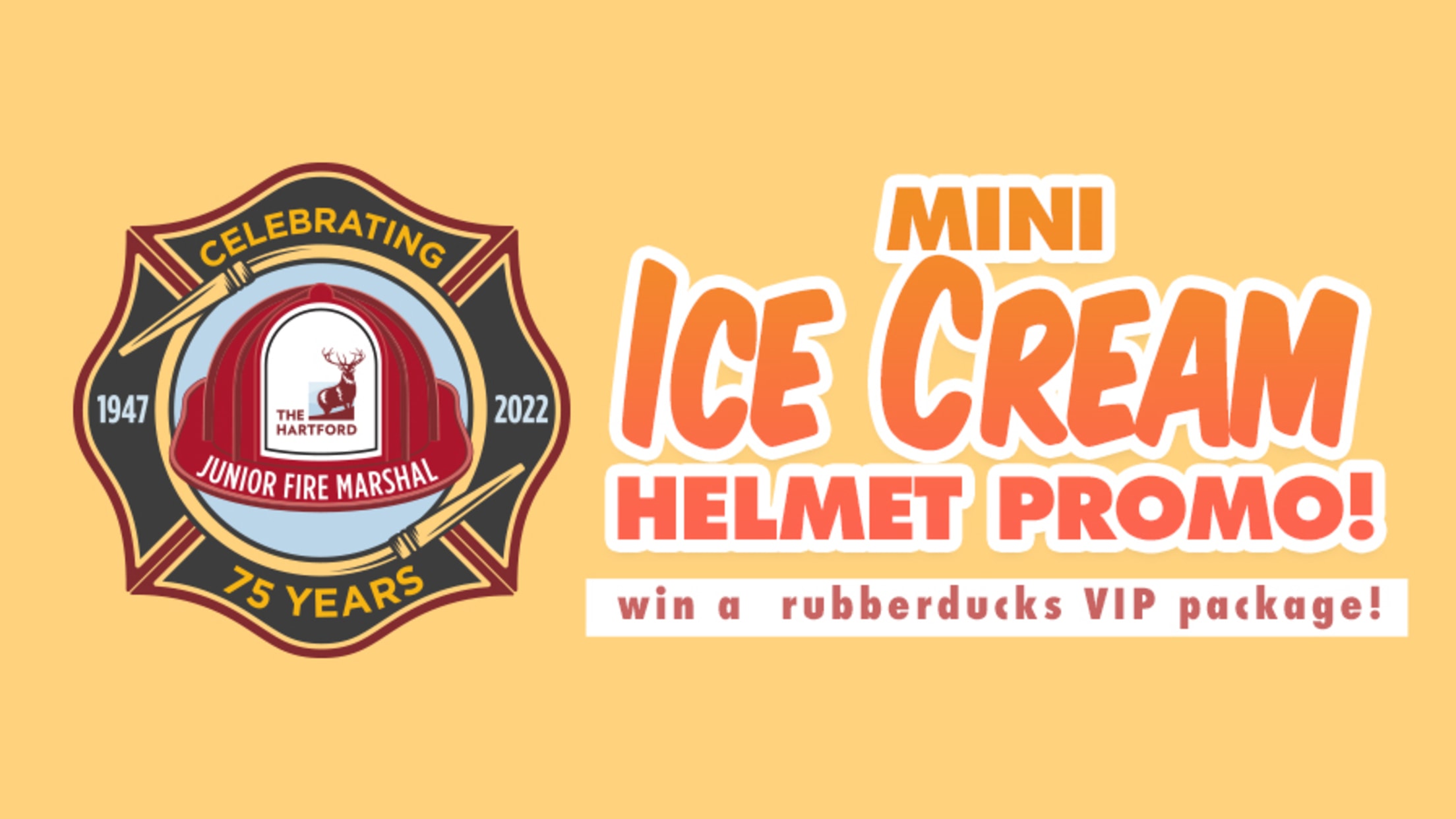 The Hartford Junior Fire Marshal Program
Junior Fire Marshal Program
Celebrating 75 Years of Fire Safety Education
The Hartford and the Akron RubberDucks have teamed up to celebrate 75 years of fire safety education through the Junior Fire Marshal program. The Junior Fire Marshal program takes life-saving lessons and makes them fun for kids to learn about fire safety. This season, kids of all ages will celebrate 75 years of this live-saving initiative in fun, interactive ways.
At every RubberDucks game, two children will race to see who can dress in a firefighter suit and cross the finish line first! Members of our promotional staff will be looking for participants as soon as the gates open.
During each homestand in July, a sticker will be placed on a random ice cream helmet. If you receive the helmet with the special sticker, take the sticker to FirstEnergy Guest Services behind section 12 to receive a VIP Package. The VIP Package includes four tickets to a RubberDucks game and a behind-the-scenes tour of Canal Park. Ice cream helmets can be purchased in the Sock-Hop (behind section 1) or Godfather's on Ice (behind section 12) concession stands.
On Sunday, July 24, join us for Junior Fire Marshal Night at Canal Park, where all children in attendance will receive a free Junior Fire Marshal helmet. Prior to the game, a select group of children will join members of the Akron Fire Department on-field to take the fire safety pledge, along with all of our fans, and become deputized as official Junior Fire Marshals.