Cleveland Indians Add Jones, Clement and Morgan to 40-Man Roster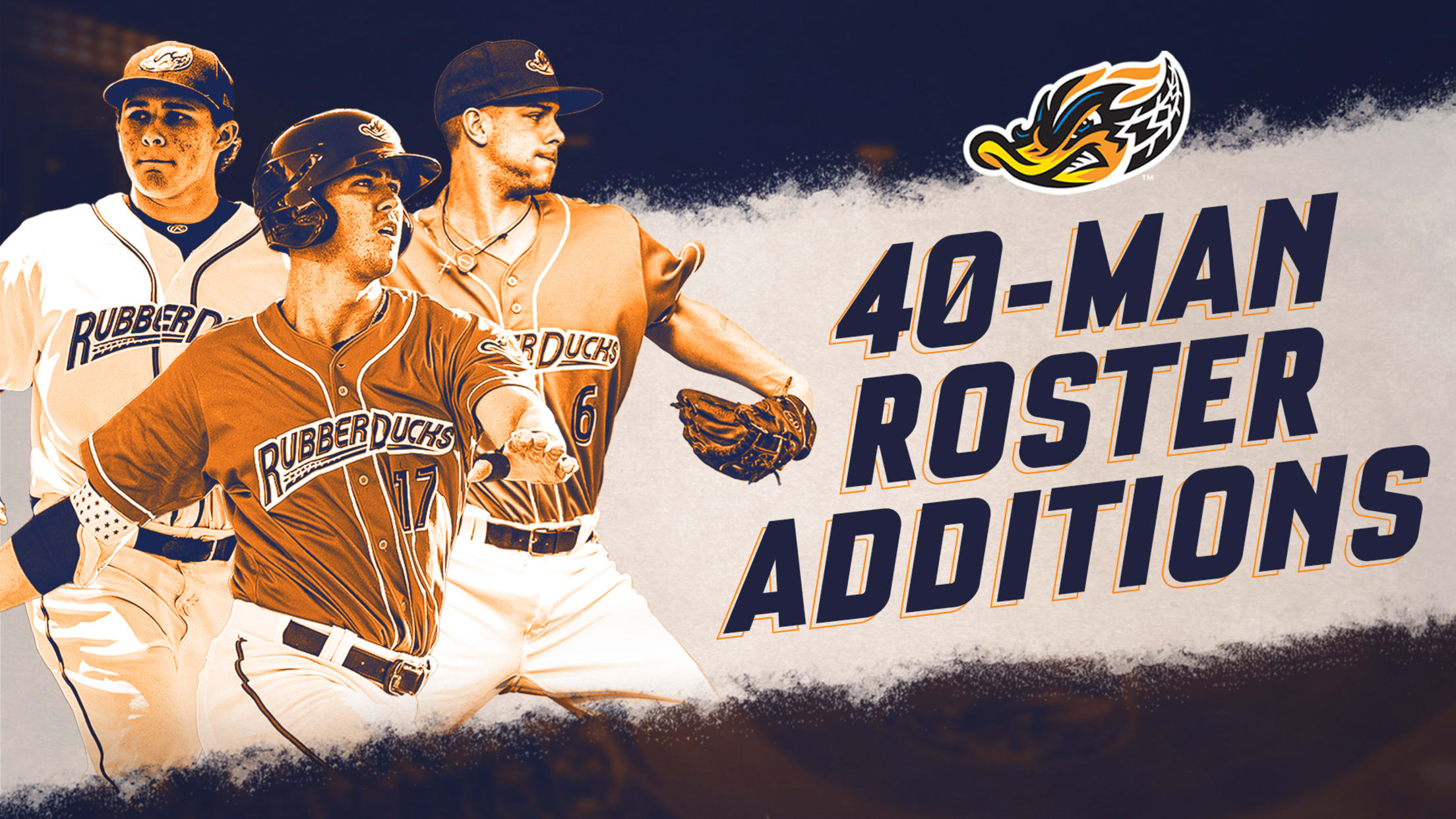 (AKRON, OHIO) November 20, 2020 – The Cleveland Indians added three 2019 RubberDucks to their 40-man roster Friday evening-- 3B Nolan Jones, SS Ernie Clement, and SP Eli Morgan. All three prospects spent much of their 2019 season in double-A Akron before heading to the Indians' alternate training site in
(AKRON, OHIO) November 20, 2020 – The Cleveland Indians added three 2019 RubberDucks to their 40-man roster Friday evening-- 3B Nolan Jones, SS Ernie Clement, and SP Eli Morgan. All three prospects spent much of their 2019 season in double-A Akron before heading to the Indians' alternate training site in Lake County for the 2020 MLB season.
-
Jones, 22, was Cleveland's second round selection (55th overall) out of Holy Ghost Prep High School (Bensalem, PA) in the 2016 MLB Draft. MLB Pipeline and Baseball America consider him the top prospect in the Indians system according and 38th overall among all Minor League prospects in MLB (MLB Pipeline). Nolan spent the 2020 campaign at the Alternate Training Site in Lake County, appearing in nine games this spring as a non-roster player. The Langhorne, PA native spent the 2019 season between Single-A Lynchburg and Double-A Akron, hitting a combined .272 (117-for-430) with 22 doubles, 15 home runs and 63 RBI in 126 games (.409/.442/.851). He earned organizational all-star honors (MLB.com), led the entire Minor Leagues in walks (96) and was a 2019 Futures Game participant in Progressive Field.
-
Clement, 24, spent 2020 at the Alternate Training Site in Lake County after being a non-roster invitee to Spring and Summer Camp. He spent most of the previous campaign in AA Akron, hitting .269 (109-for-405) with 16 2B, 3 3B, 1 HR, 28 RBI and 17 steals in 101 games between Akron and Columbus. After the season, he played all around the diamond in the Arizona Fall League, batting .261 (12-for-46) with a 2B, 3 RBI and 4 runs in 13 games. The Pittsford, NY native was Cleveland's fourth round choice in the 2017 MLB Draft out of the Univ. of Virginia.
-
Morgan, 24, also spent 2020 at the Alternate Training Site. He split the 2019 season across three levels, making 18 of 25 starts with Akron. For the year, he went a combined 9-6 with a 3.39 ERA in 26 games (140.2IP, 124H, 53ER, 40BB, 146SO). He led the system in innings, was second in strikeouts and earned an organizational all-star nod from _MLB.com. _Prior to the season, Eli was named as having the fest change-up" in the system (Baseball America). The Rancho Palos Verdes, CA native was the club's eighth round selection in the 2017 MLB Draft out of Gonzaga.