Phils bats too much in 9-7 win over Ducks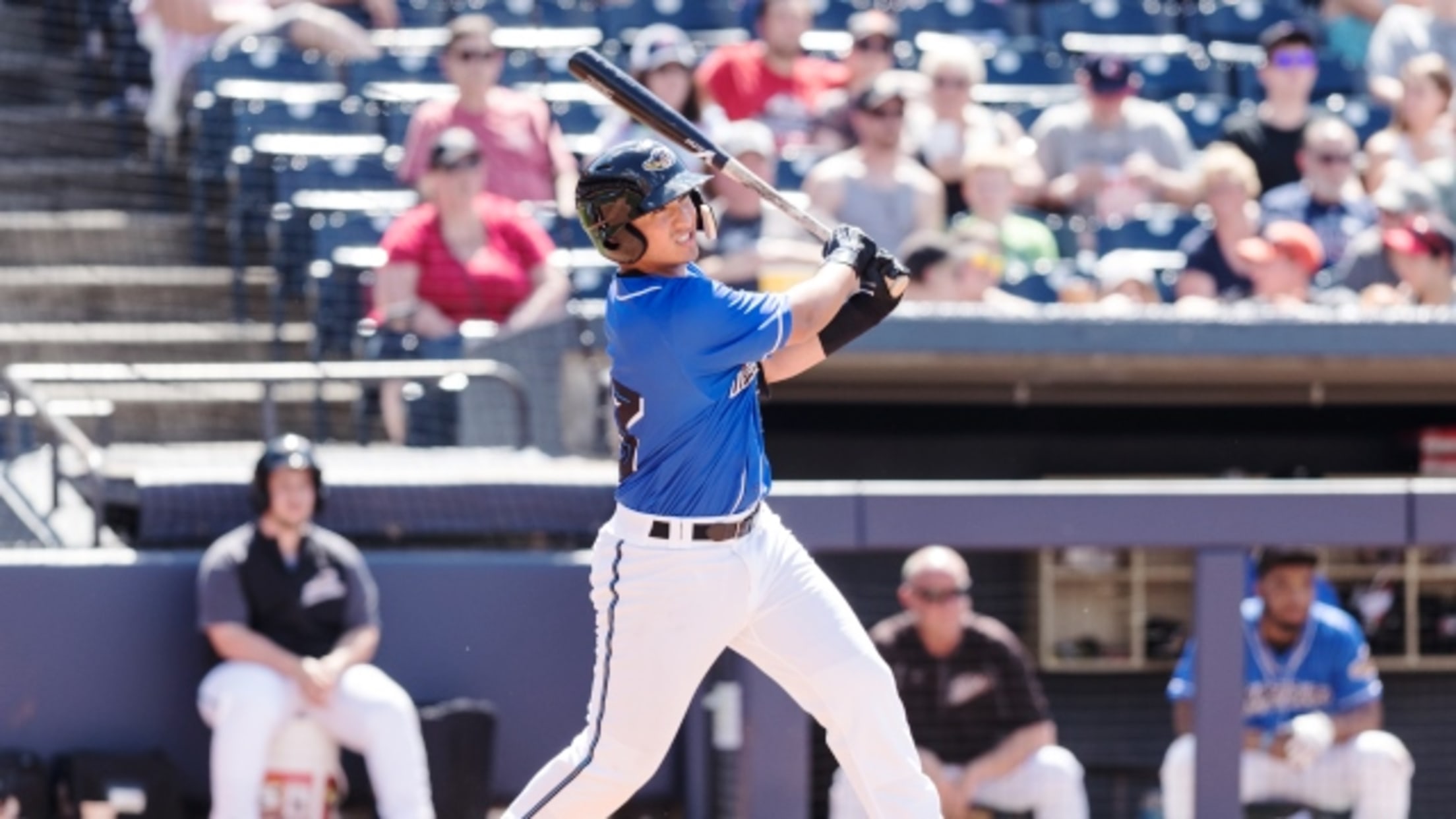 Mark Mathias stroked a solo shot in the second inning to extend his hitting streak to eight games. (David Monseur)
Fightin Phils 9 RubberDucks 7WP: Tyler Gilbert (2-0) LP: Jordan Milbrath (0-2) Save: Luke Leftwich (2) SummaryReading's Jan Hernandez led a 15-hit attack with three hits and an RBI, as the Fightin Phils captured a 9-7 win over the Akron RubberDucks in the finale of a three-game series Wednesday night at
Fightin Phils 9 RubberDucks 7
WP: Tyler Gilbert (2-0) LP: Jordan Milbrath (0-2) Save: Luke Leftwich (2)
Summary
Reading's Jan Hernandez led a 15-hit attack with three hits and an RBI, as the Fightin Phils captured a 9-7 win over the Akron RubberDucks in the finale of a three-game series Wednesday night at FirstEnergy Stadium in Reading, Pa.
Turning Point
The Fightin Phils (8-12) scored twice in the fifth inning off Akron reliever Jordan Milbrath (0-2) to grab a 7-6 lead. After a hit batsman and a single by Hernandez, a throwing error by Bobby Bradley loaded the bases. The tying run scored on a double-play grounder by Austin Bossart, and the go-ahead run was driven in by Heiker Meneses, who cracked an infield single.
Mound Presence
Lefty Sean Brady started for Akron and gave up five runs, three earned, in three innings. Reading's first four batters of the game registered hits. After Milbrath allowed four runs, two earned, in 2.2 innings of relief, Mitch Brown (1.1 IP) and Argenis Angulo (1.0 IP) provided scoreless bullpen help.
Duck Tales
The RubberDucks (9-10) got home runs from Mark Mathias and Willi Castro. Mathias stroked a solo shot in the second inning to extend his hitting streak to eight games. Castro belted a two-run shot in the third to give Akron a 3-2 lead. It was Castro's first Double-A home run. In the fourth, Andrew Calica gave the Ducks a brief 6-5 lead when he cleared the bases with a double to right. Calica was credited with his first two Double-A RBI and another run scored on an error on the relay back to the infield.
Notebook
Reading righty Tyler Gilbert (2-0) retired all nine batters he faced to pick up the win in relief…Luke Leftwich pitched the ninth and earned his second save…Each team committed three errors…The Ducks got the tying run to the plate with two outs in the ninth, but Leftwich induced a fielder's choice grounder from Bobby Bradley…Akron finished the road trip 2-4…Time of game: 3:08…Attendance: 2,017.
On the Pond
The RubberDucks will host the Bowie Baysox in the opener of a three-game series and six-game homestand at Canal Park on Friday night at 6:35. The game will be broadcast on Fox Sports 1350 AM, the WARF iHeart channel, and the TuneIn Radio App.