Amarillo Sod Poodles 2021 Season Summary
A Complete Summary of the 2021 Sod Poodles Season, Team and Players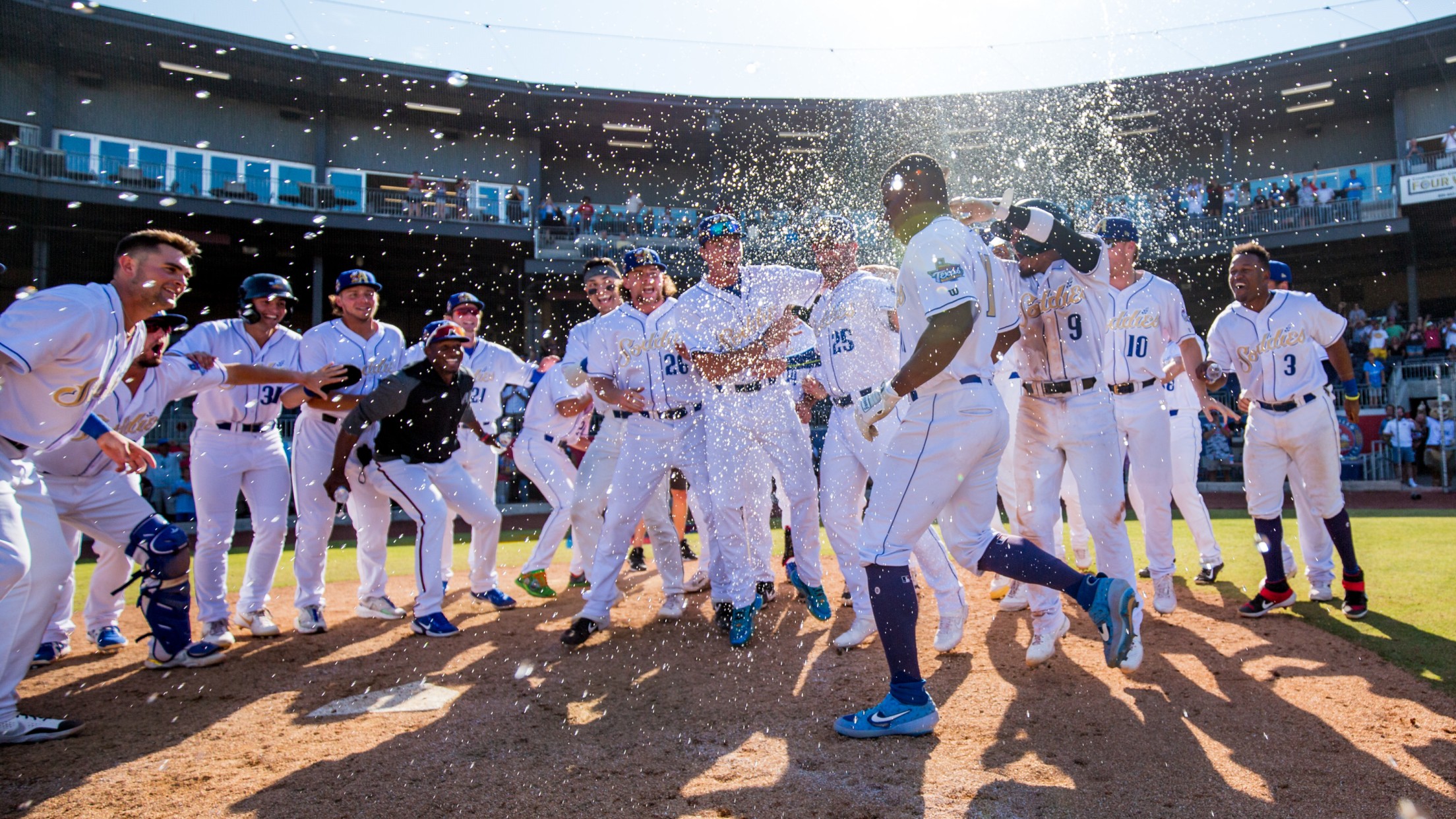 COMPLETE 2021 SEASON SUMMARY NOTES A New Chapter in Amarillo: The Amarillo Sod Poodles organization officially accepted the Arizona Diamondbacks invitation to join as their new Double-A affiliate in February 2021. The player development agreement will last through the 2030 season. The Phoenix-based D-backs become the second MLB affiliate in
*A New Chapter in Amarillo: *The Amarillo Sod Poodles organization officially accepted the Arizona Diamondbacks invitation to join as their new Double-A affiliate in February 2021. The player development agreement will last through the 2030 season. The Phoenix-based D-backs become the second MLB affiliate in the brief history of the Sod Poodles, following a two-year partnership with the San Diego Padres. Established in 1998, the D-backs compete in the National League West division, playing their home games at Chase Field. The franchise has won five NL West Championships (1999, 2001, 2002, 2007, 2011), one NL Wild Card (2017), one National League title (2001), and one World Series title (2001). For more information, visit www.dbacks.com.
The Future is Bright: The Sod Poodles opened the season with six of Arizona's top 30 overall rated prospects, including No. 3-rated SS Geraldo Perdomo, No. 4-rated outfielder Alek Thomas, and No. 12-rated RHP Tommy Henry. Overall, the Soddies hosted 13 of the D-backs Top 30 prospects, adding RHP Ryne Nelson (No. 5), RHP Bryce Jarvis (No. 6), RHP Luis Frias (No. 13), RHP Drey Jameson (No. 17), Dominic Fletcher (No. 19), RHP Matt Tabor (No. 21), RHP Levi Kelly (No. 22), OF Jake McCarthy (No. 23), RHP Brandon Pfaadt (No. 26), and RHP Ryan Weiss (No. 30).
Raise the Roof: Sod Poodles manager Shawn Roof made his Double-A managerial debut in 2021, leading the sequel Soddies to a 59-61 third-place record. Roof returned for his fourth season in the D-backs organization as team manager and the 2021 season was Roof's seventh overall season as a coach in professional baseball. In 2019, Roof led the Visalia Rawhide to an 83-53 record and the team's first California League Championship since 1978, earning him the honor of 2019 California League Manager of the Year. He was named as Visalia's manager in 2020 as well but a season was not played.
D-backs Affiliate History: The D-backs organization was a part of the Texas League for a total of
six seasons (1999-2004) when affiliated with the Double-A El Paso Diablos. Over the last 15 seasons, Arizona's Double-A organization has held three different affiliations in the Southern League, most recently with the Jackson Generals which started in 2017. (Tennessee Smokies, 2005-06; Mobile BayBears, 2007-16).
Start To Finish: The Sod Poodles finished their 2021 season with seven active members of the original roster that was revealed on May 1: LHP Tommy Henry, C Dominic Miroglio, Infielders Luis Alejandro Basabe, Jancarlos Cintron, and Geraldo Perdomo, and outfielders Stone Garrett and Dominic Fletcher.
Transactions: Amarillo had 97 total transactions during the 2021 season. Last season, the San Diego Padres made a total of 147 transactions.
100 Wins As A Franchise: The Sod Poodles 100th team win as a franchise happened on July 16 in Midland when the Soddies claimed a 3-2 victory over the RockHounds.
Roof's Record: In his fourth season of managing, Shawn Roof improved his overall managerial record to 234-174 (.574) with 408 total games under his belt. The Illinois native's 400th game was the historical game for the franchise on September 11 against Tulsa at HODGETOWN. The 200th win of his career came on July 3 against Wichita at HODGETOWN.
D-backs Double-A Roots: In 2018 and 2019, the D-backs Double-A squad won back-to-back division and Southern League championships. Over their three seasons in Jackson, the team compiled a regular-season record of 224–190 (.541). In 2019, short-season Hillsboro, as well as High-A Visalia, won their respective league championships.
65 Players: In the Sod Poodles 2021 season, they welcomed 65 different players to Amarillo -
29 total position players and 36 total pitchers.
Come One, Come All: In 2021, HODGETOWN drew a total of 316,288 in 58 home openings with 10 sellouts. The mark ranked the best in all of Double-A and 13th overall out of the 120 minor league markets. Amarillo's 5,453 average also ranked 12th in all of Minor League Baseball. With a crowd of 7,477 in attendance for Independence Day 2021 at HODGETOWN, Amarillo set a new single-game attendance record at the ballpark. It topped the previous high of 7,451 which was set on July 4th, 2019 vs. Arkansas. Overall, in two affiliated baseball seasons (2019, 2021), HODGETOWN has welcomed 744,079 fans during regular-season games with 50 sellouts. In 2019, the Soddies drew 427,791 total fans with 40 sellouts (23 consecutive) in 68 openings.
Year Of The No-Hitters: Right-hander and D-backs No. 9 prospect Luis Frias made history by becoming the first Sod Poodles pitcher ever to throw a no-hitter of any kind at HODGETOWN in downtown Amarillo. It also marked the second seven-inning no-hitter for the Sod Poodles of the 2021 season and against the same opponent. On July 11, Matt Tabor tossed a seven-inning no-no against San Antonio on the road, marking the first-ever no-hitter of any kind for the franchise.