Snappers Take Series Finale Over Chiefs To Split Series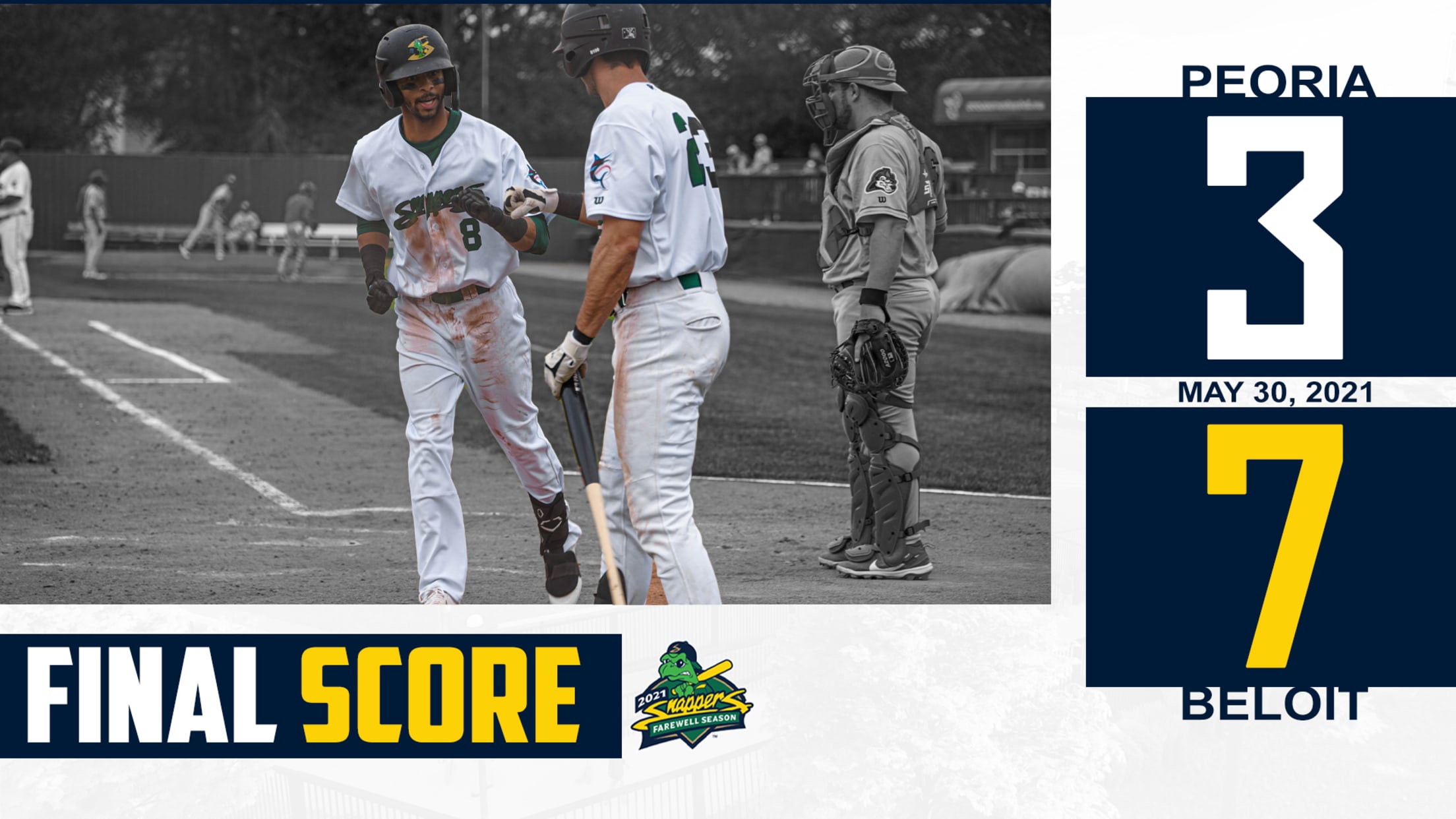 BELOIT, Wisconsin – The largest crowd of the season gathered at Pohlman Field on Sunday afternoon. They were not disappointed in the outcome. The Beloit Snappers (13-11) took the series finale over the Peoria Chiefs (9-15) 7-3, with five runs over the last four innings. Beloit scored first in the
BELOIT, Wisconsin – The largest crowd of the season gathered at Pohlman Field on Sunday afternoon. They were not disappointed in the outcome. The Beloit Snappers (13-11) took the series finale over the Peoria Chiefs (9-15) 7-3, with five runs over the last four innings.
Beloit scored first in the second inning on a Ynmanol Marinez triple and a Tevin Mitchell base hit. Peoria scored a run in both the fifth and sixth to tie the game at two.
Locked in a tie game, Beloit broke away with a pair of runs in the sixth and added a run on a home run from Tevin Mitchell in the seventh, his first of the year. Up 5-2, Beloit gave up a run in the eighth inning.
The Snappers would add two in the eighth to win 7-3.
Beloit's Top Performers: Griffin Conine extended his hit streak to ten games with a solo home run in the eighth inning. Mitchell went 2-for-3 with a solo home run. Ricky Aracena went 2-for-2 with a suicide squeeze and reached in all four plate appearances.
The Snappers hit the road to Quad Cities on Tuesday before returning home on June 8th against the Cedar Rapids Kernels. For more information on tickets or group outings, please call our front office at 608.362.2272 or visit SnappersBaseball.com.