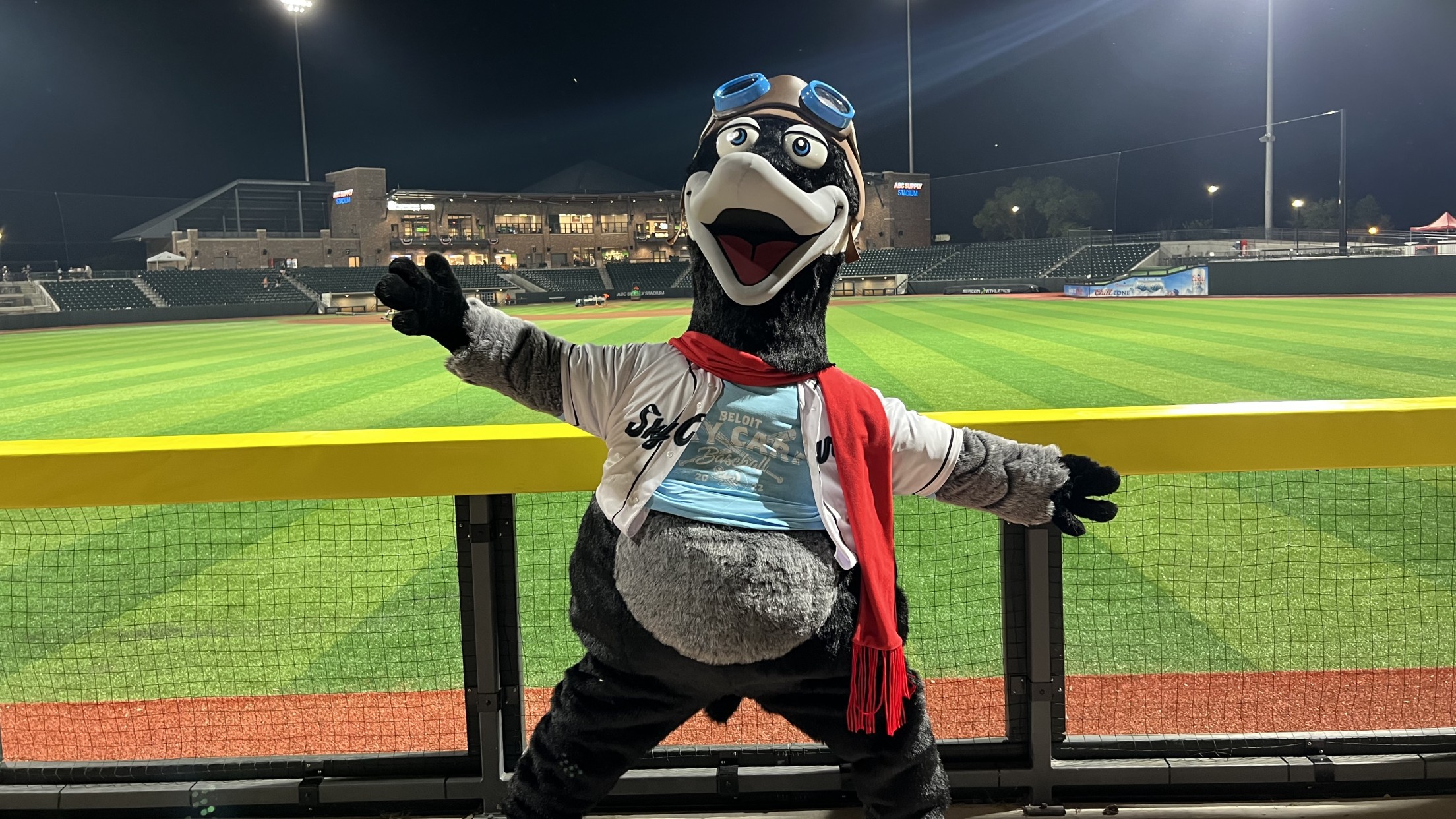 Poopsie
From the Oxford English Dictionary, "A small child (especially a child of the speaker); a sweetheart. Chiefly as a term of endearment or affectionate form of address." The origins of Poopsie date back to the 1930s; it's earliest use is found in The Sheboygan Press and is perhaps an alteration of poopsy, after tootsy.
How Did We Choose the Name Poopsie?
In April of 2021, the Sky Carp announced a 'Name the Mascot' contest, in which all fans, both near and far, could submit names they thought would make a good fit for the new mascot. In a two-week span, over 1,000 submissions poured in!
The Sky Carp team then reviewed the submissions, and the five (5) most popular names were selected and unveiled to the public for a popularity vote. The five most popular submissions were as follows;
Homer
Honk Aaron
Rocky
Poopsie
Scarpie
The following disclaimer was notated on the voting page for all fans to view:
The Beloit Sky Carp Front Office will consider many factors before choosing a mascot name, including but not limited to community popularity, marketability, and relevance to the Sky Carp brand/mission. These factors together will determine the winning name.
Over 1,500 votes poured in! At the conclusion of the voting period, the top three names were Poopsie, Scarpie & Honk Aaron.
The team then ran each of the five (5) names through a trademark search. The only names that passed that search were Scarpie & Poopsie. All other names ran into conflicts from other mascots in professional sports, as well as player likeness issues (Honk Aaron).
The team was then left to decide...Poopsie or Scarpie? And the choice was simple!
Poopsie was chosen for the following reasons:
It's true definition (see above) & local ties to Wisconsin
Easy pronunciation- We tested the names with a 2-year old. Very easy for children to pronounce.
Unique tie to Geese
Distinct difference from the team name. Scarpie is simply Sky & Carp combined.
Uniqueness - No other mascots exist (that we know of) with this name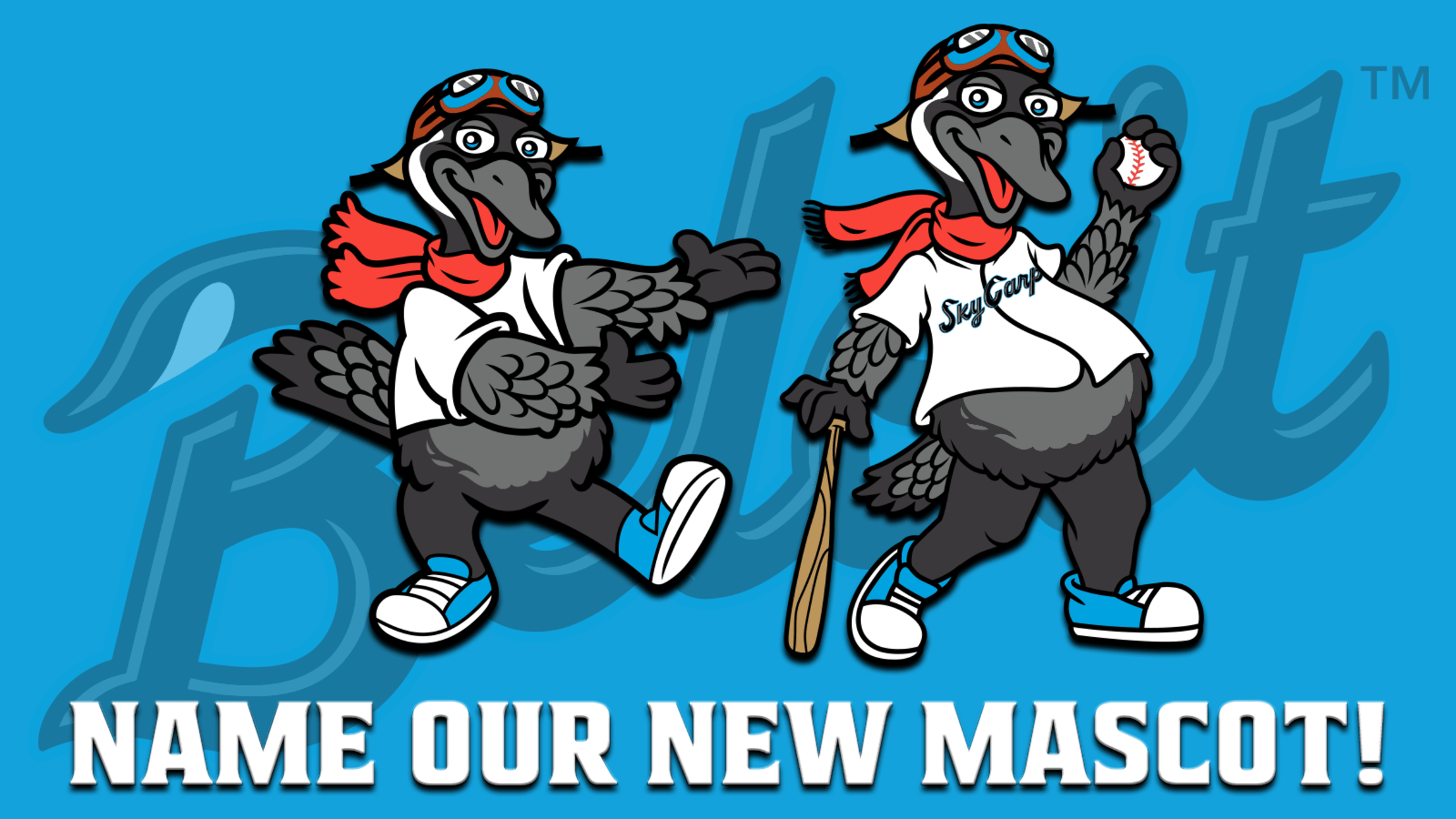 Thank you for your interest in the Beloit Sky Carp! We are pleased that you are considering Poopsie for your function or event. If you need any additional information, please contact Bob Villarreal at [email protected].
When making a request, please remember the following:
All requests must be submitted via the form below.
Requests must be made at least three weeks prior to an event. We fill requests on a first-come, first-serve basis.
All payments must be made prior to an appearance. Note: There may be additional fees for appearances greater than 20 miles from ABC Supply Stadium.
Non-Profit/Community Event: Our mascots are committed to supporting the Stateline community and make numerous community appearances. If you are a non-profit, your organization can receive a one-hour appearance at NO CHARGE with proper 501 (c)(3) forms.
You will receive a confirmation from the Sky Carp within two weeks of your request submission.
Poopsie would be thrilled to attend your:
Holiday Party
Company Picnic
Retreat
Grand Opening
Special Presentation
Sales Event
Fundraiser
Poopsie is great at dancing, mingling, surprises, autographs and more!
Complete the Form to Request a Mascot Appearance
Contact Us
Office Hours (Front Office, Ticket Office, and Team Store):
Monday-Friday: 9 AM - 5 PM
Saturday & Sunday: Closed (Non-game days)
Address:
217 Shirland Avenue
Beloit, WI 53511
Mailing Address:
P.O. Box 855, Beloit, WI 53512
Phone: (608) 362-2272
Fax: (608) 362-0418