Misner Homers As Snappers Fall 11-5 to River Bandits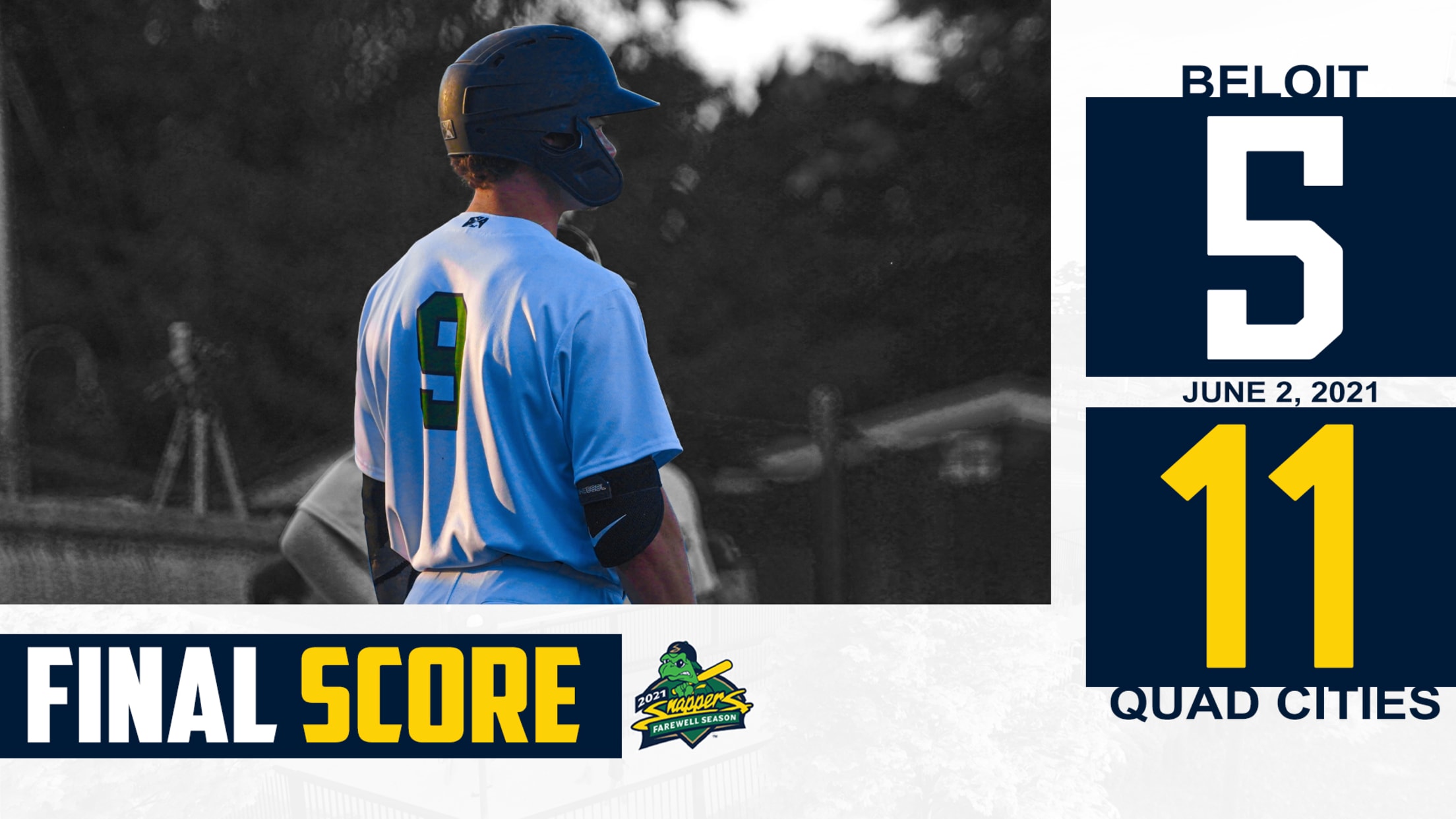 DAVENPORT, IA - After hitting three home runs in Tuesday's game, the long ball played a factor in the Beloit Snappers (14-12) 11-5 loss on Wednesday to the Quad Cities River Bandits (16-9). The Snappers scored in the top of the first on an RBI single from Will Banfield to
DAVENPORT, IA - After hitting three home runs in Tuesday's game, the long ball played a factor in the Beloit Snappers (14-12) 11-5 loss on Wednesday to the Quad Cities River Bandits (16-9).
The Snappers scored in the top of the first on an RBI single from Will Banfield to take a 1-0 lead. However, that would be their only lead of the game. In the bottom of the first, Tyler Gentry hit a three-run home run to make it 3-1, Quad Cities. The River Bandits added two more in the second on a two-run home run from Nick Lofton.
Beloit called upon the top of the lineup late. Kameron Misner homered for the second time this season. Quad Cities matched the home run and added another in the final frames to ultimately take the game 11-5.
Misner got ALLLLL of that one! #OhSnap pic.twitter.com/1S0qNhQEeA

— Beloit Snappers (@BeloitSnappers) June 3, 2021
Quad Cities would have added to its home run total for the night if it was not for Griffin Conine. Conine timed his jump at the wall to strip Tucker Bradley of a home run.
🚨 HOME RUN ROBBERY 🚨 @Griffin\_Co9 pic.twitter.com/hH0Vf549xE

— Beloit Snappers (@BeloitSnappers) June 3, 2021
Beloit's Top Performers: Misner went 1-for-4 with a two-run home run. Thomas Jones reached twice and scored twice. Banfield went 1-for-3 with a walk. Troy Johnston went 2-for-3 with a double and a walk.
The Snappers face Quad Cities again on Thursday at 6:30 before returning home on June 8th against the Cedar Rapids Kernels. For more information on tickets or group outings, please call our front office at 608.362.2272 or visit SnappersBaseball.com.