Misner Homers Again, Snappers Drop Game Four To River Bandits 8-5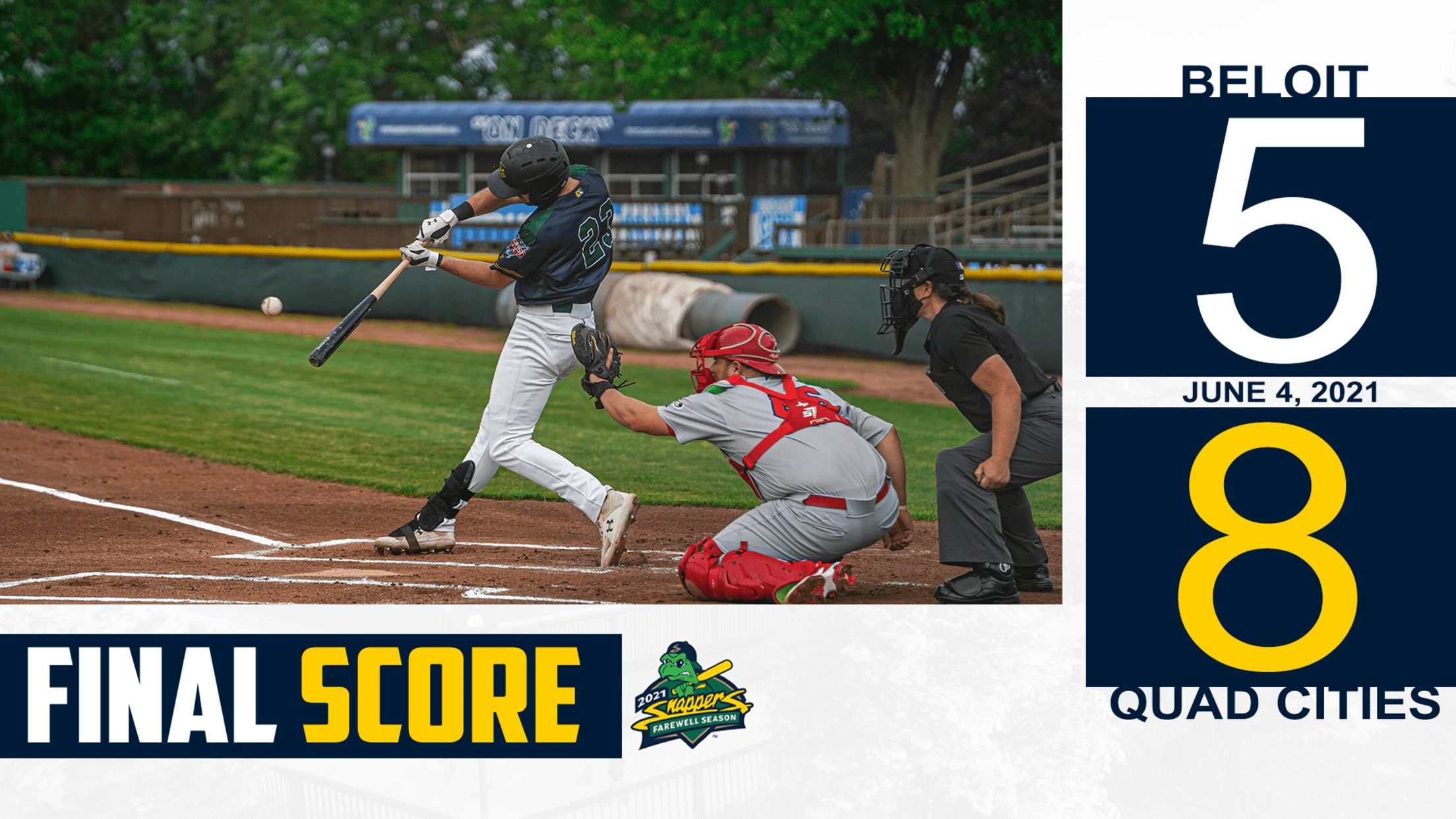 DAVENPORT, IA - Kameron Misner hit his second home run of the series, but the Beloit Snappers (15-13) still fell to the Quad Cities River Bandits (17-10) by a final score of 8-5. Beloit struck first with Troy Johnston, a two-RBI double in the top of the first inning, to
DAVENPORT, IA - Kameron Misner hit his second home run of the series, but the Beloit Snappers (15-13) still fell to the Quad Cities River Bandits (17-10) by a final score of 8-5.
Beloit struck first with Troy Johnston, a two-RBI double in the top of the first inning, to lead 2-0. Quad Cities tied it up in the bottom of the third with a two-run home run from Tucker Bradley. The Snappers got the lead back in the fourth on a double from Misner, scoring Dustin Skelton. Once again, the River Bandits countered with a run in the bottom of the fourth to tie it at 3-3.
It was the fifth inning that put Beloit away as the River Bandits scored three runs, and the Snappers couldn't recover. Even after a two-run home run from Misner in the seventh to make it 7-5, Beloit would go on to lose 8-5.
Beloit's Top Performers: Misner went 3-for-5 and was a triple shy of the cycle. Johnston went 2-for-4 with two RBIs and two doubles. Ynmanol Marinez went 2-for-4 with a double and a run.
The Snappers face Quad Cities again on Saturday before returning home on June 8th against the Cedar Rapids Kernels. For more information on tickets or group outings, please call our front office at 608.362.2272 or visit SnappersBaseball.com.