Conine Hits Eighth Homer, Beloit Loses 5-3 To River Bandits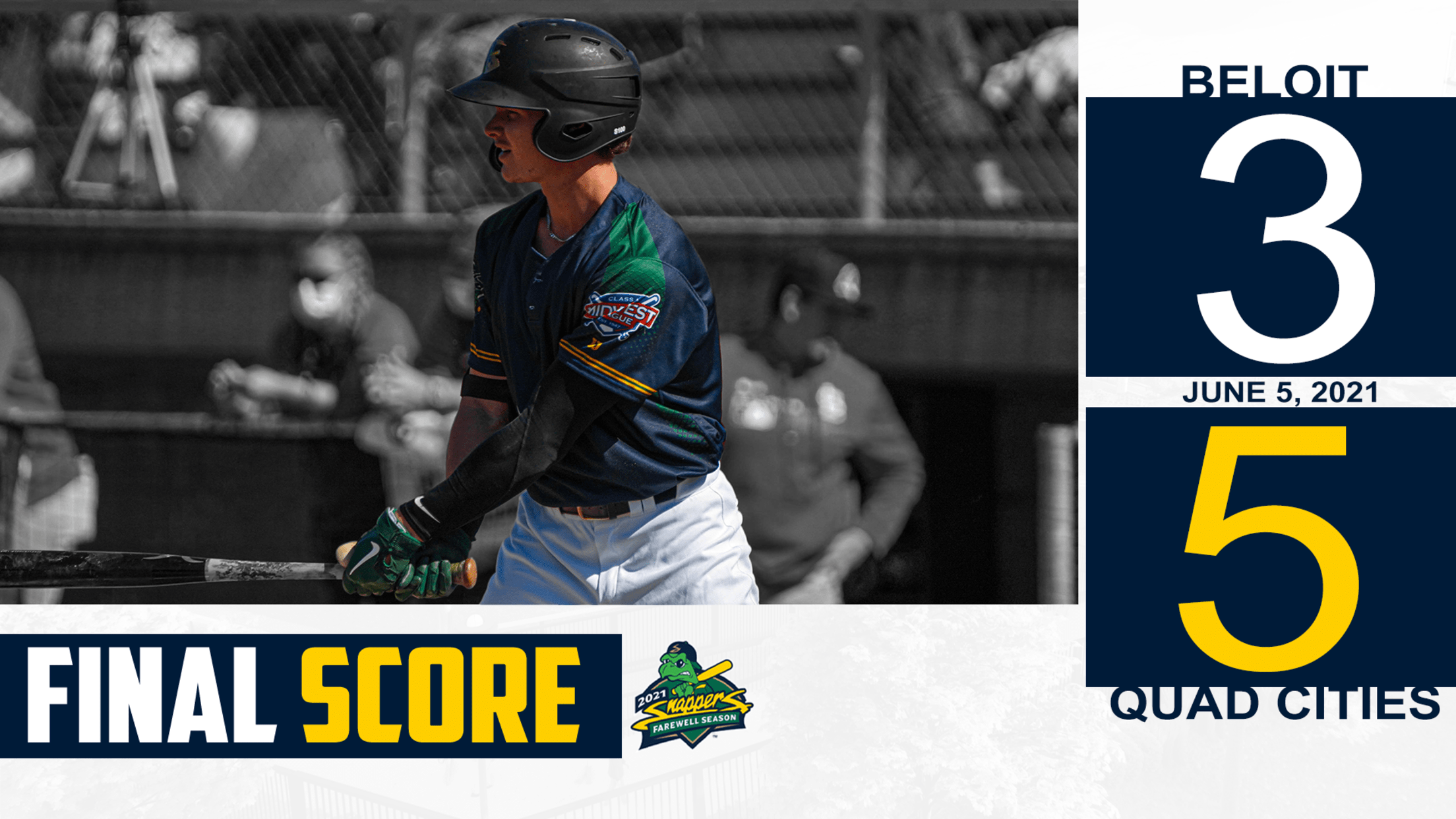 DAVENPORT, IA - After taking a late lead, the Beloit Snappers (15-14) couldn't maintain it, as the Quad Cities River Bandits (18-10) came out with a 5-3 win. The Snappers got on the board in the top of the first on a sacrifice fly from Will Banfield, but Quad Cities
DAVENPORT, IA - After taking a late lead, the Beloit Snappers (15-14) couldn't maintain it, as the Quad Cities River Bandits (18-10) came out with a 5-3 win.
The Snappers got on the board in the top of the first on a sacrifice fly from Will Banfield, but Quad Cities scored their own runs in the first. River Bandits' outfielder Tyler Gentry hit his fifth home run of the year to put Quad Cities up 2-1.
Beloit tied the game in the top of the second with an RBI double to left-center from Marcos Rivera. Neither team scored again until the top of the sixth inning. On a 1-1 pitch, Conine pushed the ball over the wall in left field toward the ferris wheel to take a 3-2 lead in the top of the sixth.
Griffin Conine - Home Run (8!!!!!) pic.twitter.com/TPw47fhrkH

— Beloit Snappers (@BeloitSnappers) June 6, 2021
The River Bandits hit a home run of their own in the seventh inning to eventually win the game. River Bandits' centerfielder Eric Cole launched a three-run home run to right field to take a 5-3 lead, the eventual final score.
Beloit's Top Performers: Banfield went 1-for-2 with a sac fly and a walk. Conine went 2-for-4 with his team-leading eighth home run. Josh Simpson pitched a scoreless inning out of the bullpen.
The Snappers face Quad Cities again on Sunday at 1 p.m. before returning home on June 8th against the Cedar Rapids Kernels. For more information on tickets or group outings, please call our front office at 608.362.2272 or visit SnappersBaseball.com.