Conine Delivers Late Rally, Fuels Snappers Win Over Kernels, 5-4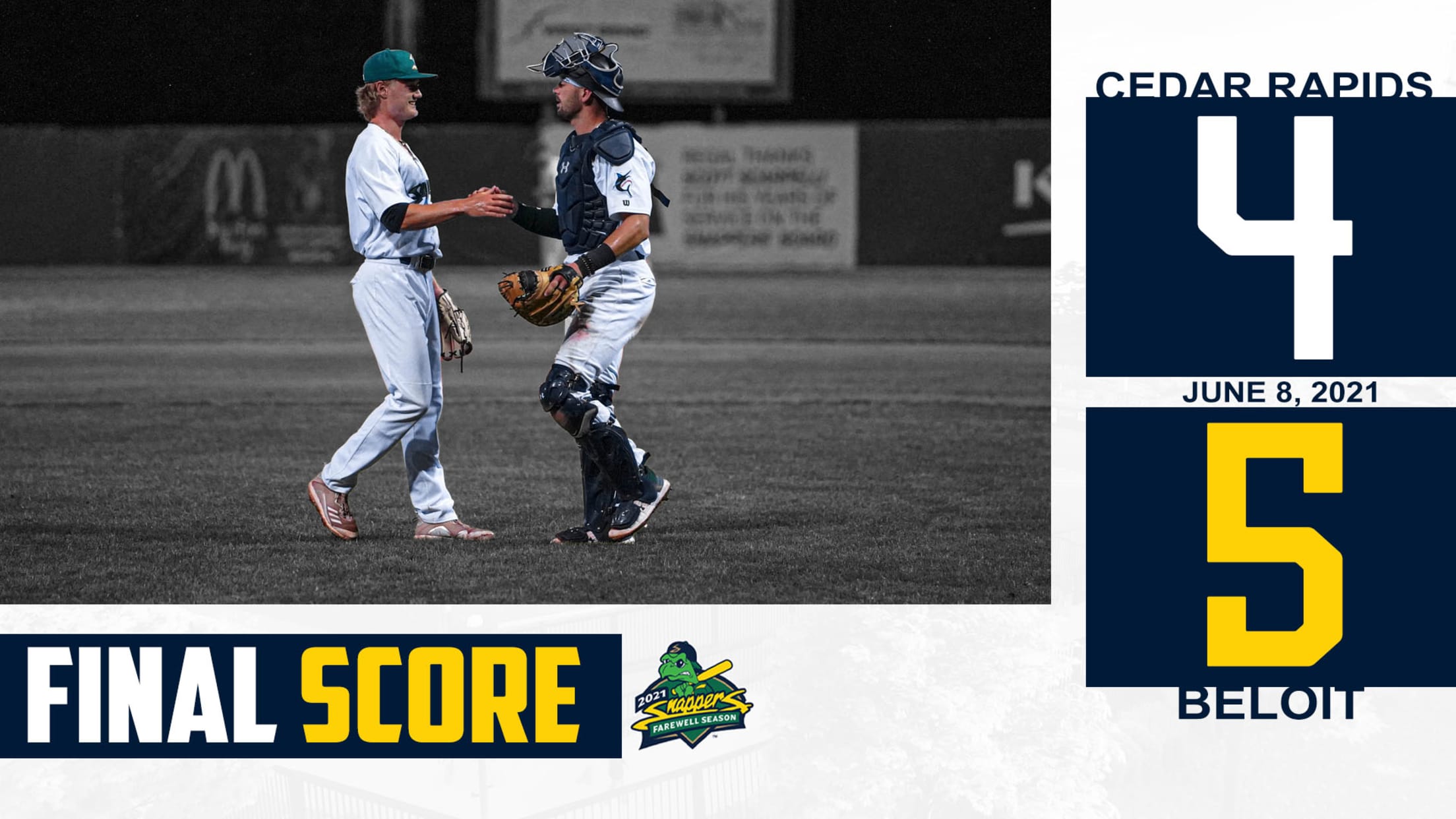 BELOIT, WI - The Beloit Snappers (16-15) climbed out of a three-run hole on Tuesday to win 5-4 over the Cedar Rapids Kernels (13-18), thanks to an RBI two-out single from Griffin Conine in the eighth inning. Beloit tallied the first run in the bottom of the second inning. A
BELOIT, WI - The Beloit Snappers (16-15) climbed out of a three-run hole on Tuesday to win 5-4 over the Cedar Rapids Kernels (13-18), thanks to an RBI two-out single from Griffin Conine in the eighth inning.
Beloit tallied the first run in the bottom of the second inning. A two-out triple by Ricky Aracena put him in position to score on a wild pitch. The Snappers led 1-0. Cedar Rapids charged back in the top half of the third inning. Spencer Steer hit a three-run home run, and Wander Javier hit a solo shot to make it 4-1, Cedar Rapids.
Beloit scored two in the fifth inning to make it a one-run game. In the bottom of the eighth inning, Connor Scott drove in a run on a ground out. With two outs in a tie game, Conine beat the shift with a slow roller through the left side of the infield. Thomas Jones came in to score from second and give Beloit an eventual 5-4 win.
Good hitters get shifted on.

Better hitters beat the shift.

The best hitters knock in the possible winning run with two outs.@Griffin\_Co9 did all of those things. pic.twitter.com/AAdp3ZFxmA

— Beloit Snappers (@BeloitSnappers) June 9, 2021
Beloit's Top Performers: Jones went 2-for-3 with a walk and a run. Marinez went 1-for-3 with an RBI double. Aracena went 1-for-3 with a triple. The Beloit bullpen of Jackson Rose, Andrew Nardi, and Justin Evans combined to throw 6 1/3 scoreless innings with two hits.
Upcoming Promotions: Thursday is Thirsty Thursday – two-for-one Busch Light all night long. Saturday is Saturday Night Fireworks - postgame fireworks. Sunday is Family Funday. That means two-for-one select seltzers (White Claw – Mango and Black Cherry, Vizzy and Truly).
The Snappers are at home against the Cedar Rapids Kernels again on Wednesday at 6:35 p.m. For more information on tickets or group outings, please call our front office at 608.362.2272 or visit SnappersBaseball.com.