Snappers Collect 10 Hits in 6-4 Loss To River Bandits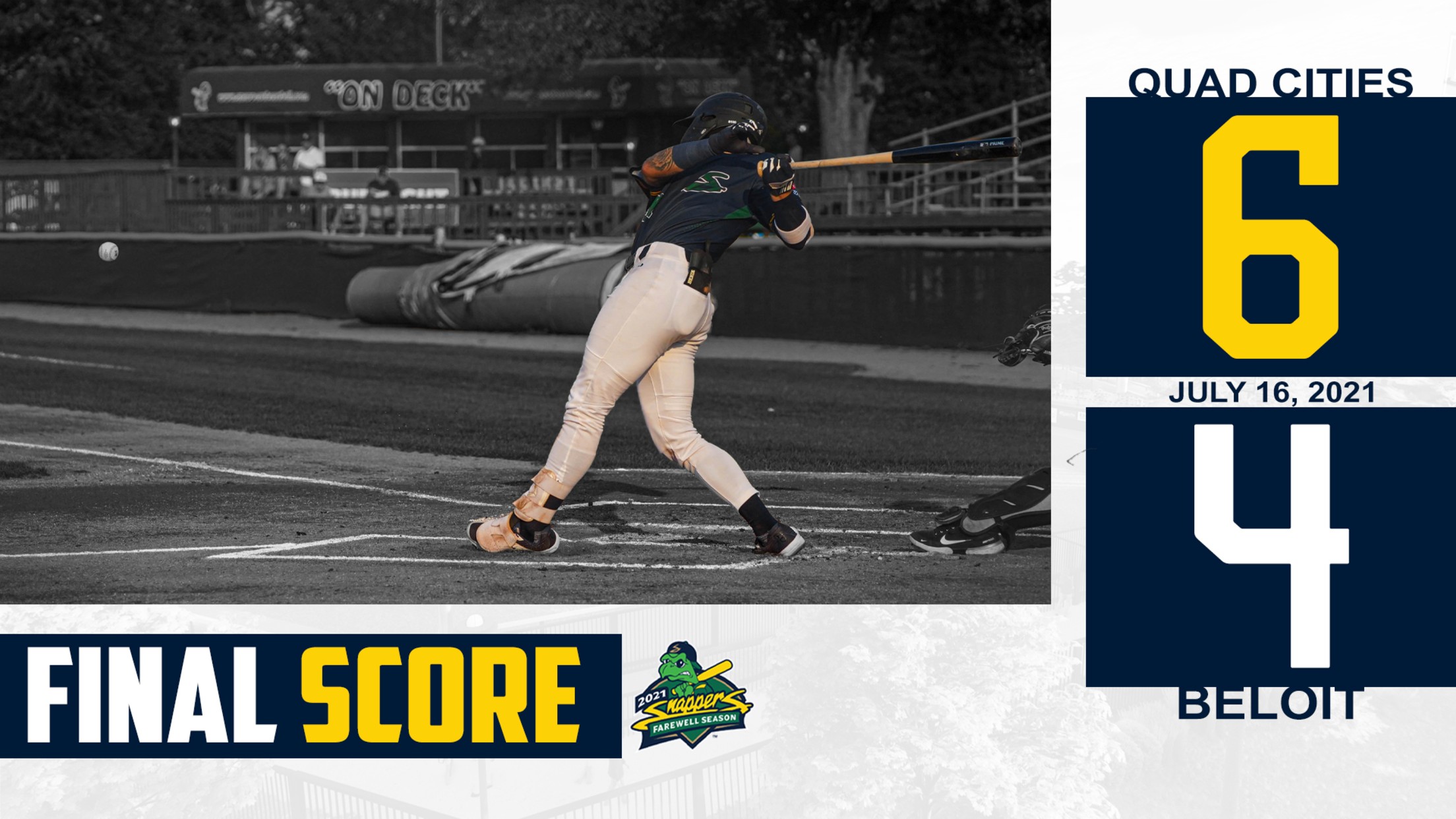 BELOIT, WI - The Beloit Snappers (28-36) notched double-digit hits against the Quad Cities River Bandits (42-20) but dropped their fifth straight game by losing 6-4. In the top of the third, the River Bandits placed a pair of runs on the board, converting on two defensive miscues. River Bandits'
BELOIT, WI - The Beloit Snappers (28-36) notched double-digit hits against the Quad Cities River Bandits (42-20) but dropped their fifth straight game by losing 6-4.
In the top of the third, the River Bandits placed a pair of runs on the board, converting on two defensive miscues. River Bandits' second baseman Michael Massey continued his hot month of July with his sixth homer in as many games. Quad Cities led 3-0.
After a two-run homer from Seuly Matias, Will Banfield broke the shutout with an RBI single.
The Snappers made the game enticing in the eighth. A three-run eighth inning closed the gap to 6-4, but the Snappers fell short. With the tying run on first in the bottom of the ninth, Banfield struck out to solidify a 6-4 loss and give Quad Cities a series win.
Beloit's Top Performers: Victor Victor Mesa was 2-for-5 with a double and a run that sparked the eighth-inning rally. Griffin Conine reached three times in a 2-for-4 effort with a double. Troy Johnston walked twice and collected an RBI single.
The Snappers square off with the Quad Cities River Bandits again on Saturday for their final series at Pohlman Field before moving into ABC Supply Stadium downtown beginning August 3. For more information on tickets or group outings, call our front office at 608.362.2272 or visit SnappersBaseball.com.