Snappers Walked Off In Series Opener In Cedar Rapids, 4-3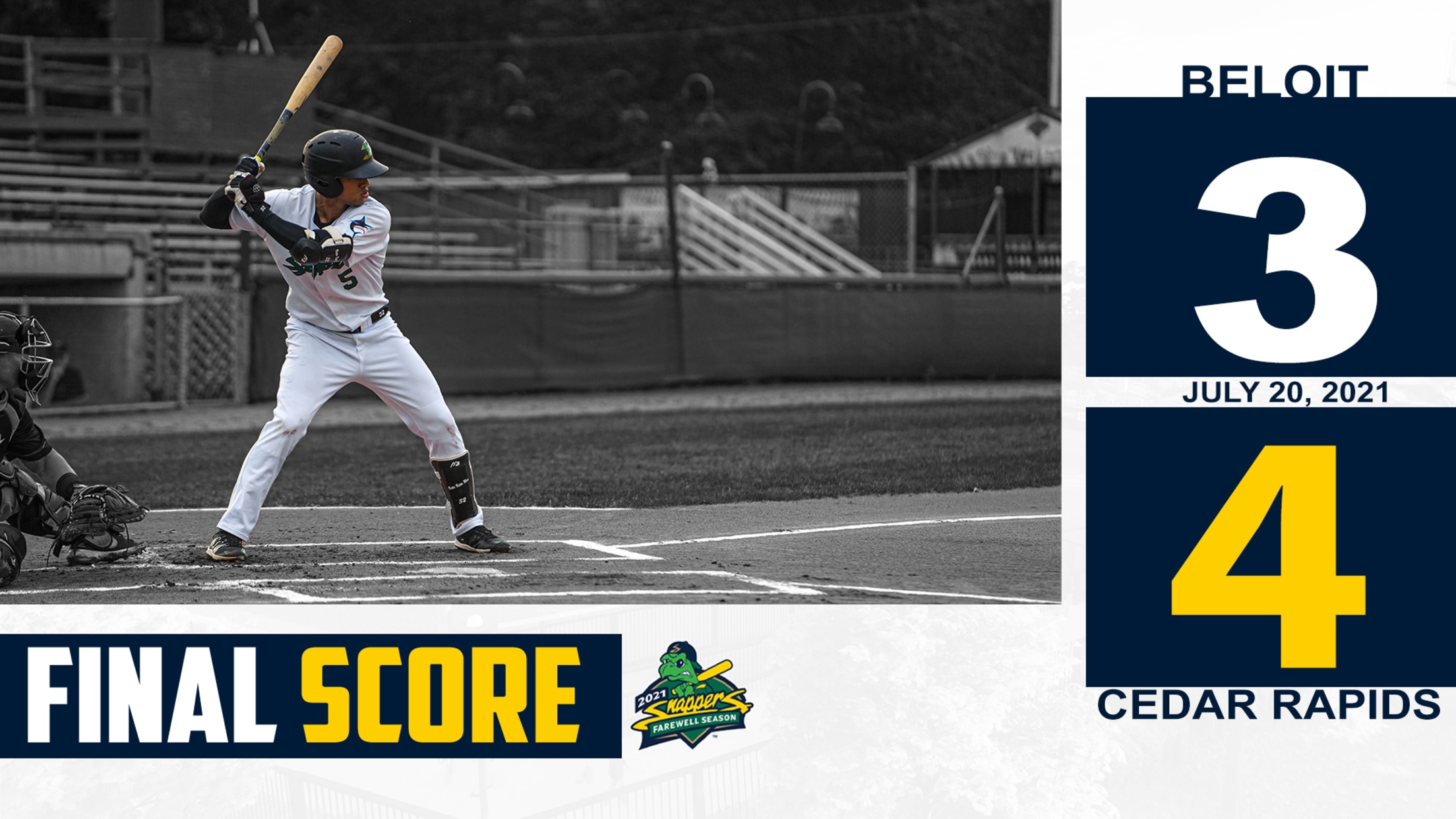 CEDAR RAPIDS, IA - In another thrilling affair, the Beloit Snappers (29-38) were in a 3-3 game with the Cedar Rapids Kernels (37-30) going into the bottom of the ninth but gave up a walk-off double to fall 4-3 in Tuesday's series opener. Beloit jumped on the board in the
CEDAR RAPIDS, IA - In another thrilling affair, the Beloit Snappers (29-38) were in a 3-3 game with the Cedar Rapids Kernels (37-30) going into the bottom of the ninth but gave up a walk-off double to fall 4-3 in Tuesday's series opener.
Beloit jumped on the board in the top of the third with an RBI double from the birthday boy, Victor Victor Mesa, to give the Snappers a 1-0 lead. The Cedar Rapids Kernels tied it with a third inning home run from Matt Wallner.
Beloit retook the lead with an RBI single from Kameron Misner in the top of the fifth inning. The Kernels countered with a go-ahead two-run home run from Jair Camargo to lead 3-2. In the top of the ninth, the Snappers got a run on a passed ball to tie the game at 3-3.
However, Camargo got an infield single for the Kernels to lead off the bottom of the ninth. Daniel Ozoria came out to pinch run for Cedar Rapids, and the next batter, Michael Helman, doubled home Ozoria to secure a 4-3 win.
Beloit's Top Performers: Starter Kyle Nicolas threw six innings, tied for his season high, with one run and ten strikeouts. Misner was 2-for-4 with an RBI. Will Banfield extended his hit streak to a season-long six games.
The Snappers are on the road in Cedar Rapids again on Wednesday, July 21 before moving into ABC Supply Stadium downtown beginning August 3. For more information on tickets or group outings, call our front office at 608.362.2272 or visit SnappersBaseball.com.