Aracena Delivers Deciding Run In 11th Inning, Lifts Snappers 1-0 over Kernels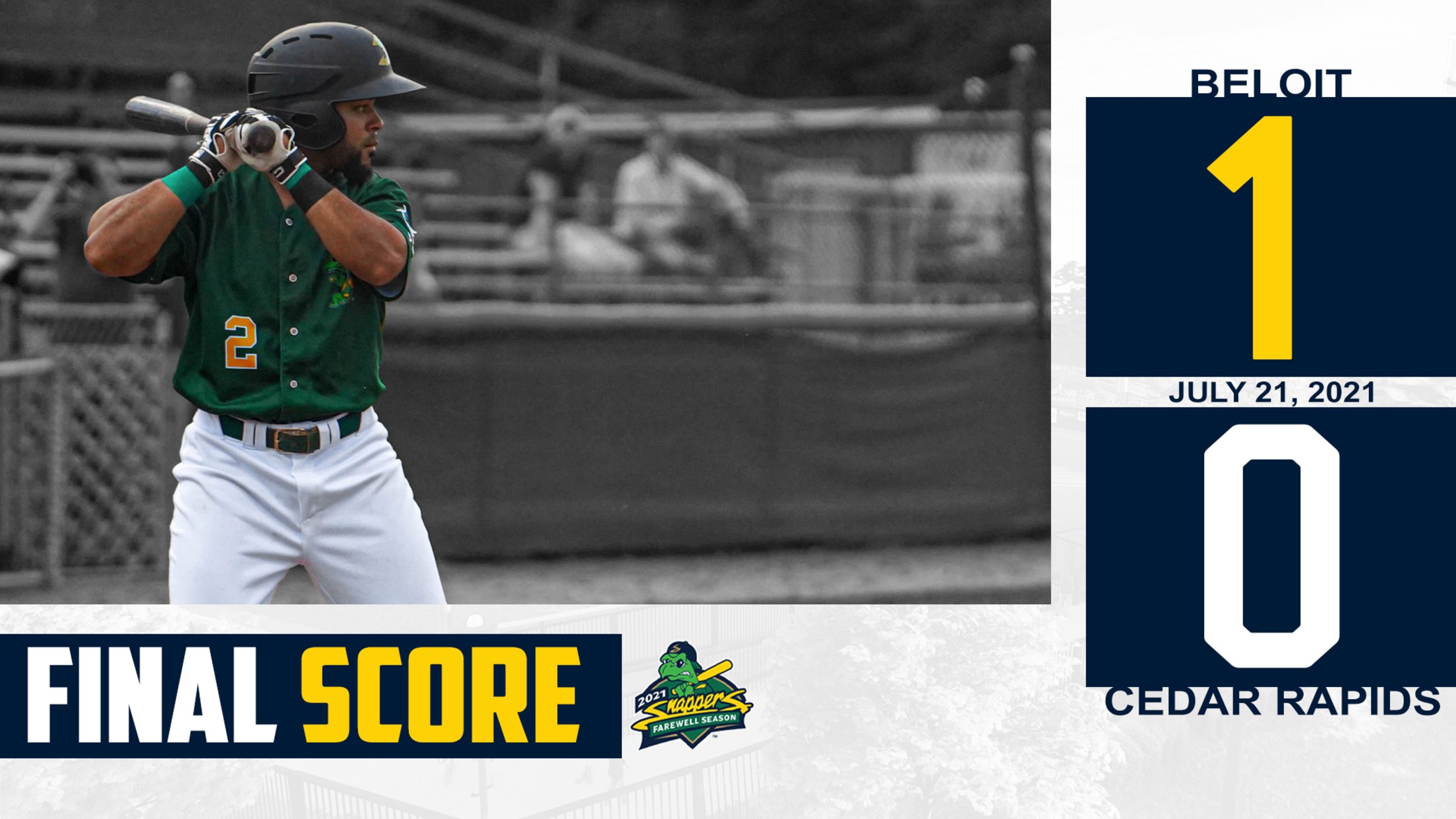 CEDAR RAPIDS, IA - The Beloit Snappers (30-38) played a scoreless game with the Cedar Rapids Kernels (37-31) on Wednesday into the 11th inning. Ricky Aracena singled in Marcos Rivera for the only run of the game. The Snappers best chance to get runs came in the fourth inning with
CEDAR RAPIDS, IA - The Beloit Snappers (30-38) played a scoreless game with the Cedar Rapids Kernels (37-31) on Wednesday into the 11th inning. Ricky Aracena singled in Marcos Rivera for the only run of the game.
The Snappers best chance to get runs came in the fourth inning with the bases loaded and two down, but Kole Enright flew out to right field to end the inning.
Beloit's Starting Pitcher Zach King found his groove and threw six scoreless innings with eight strikeouts. The Snappers got great outings from bullpen arms Jackson Rose and winning pitcher Justin Evans to keep at 0-0.
Well done, @Zach22Lee

Final Line: 6 IP | 3 H | 0 R | 8 K | 3 BB pic.twitter.com/4rvuhgYdf6

— Beloit Snappers (@BeloitSnappers) July 22, 2021
In the top of the 11th, Aracena singled to right field with one out to drive in Rivera to give Beloit a 1-0 lead. In the bottom of the 11th, Cedar Rapids got the bases loaded, but Evans struck out Tuesday's hero, Michael Helman, to win the game, 1-0.
Beloit's Top Performers; King, Rose, and Evans all threw multiple scoreless innings and logged 19 total strikeouts. Aracena drove in the only run.
The Snappers are on the road in Cedar Rapids again on Thursday before moving into ABC Supply Stadium downtown beginning August 3. For more information on tickets or group outings, call our front office at 608.362.2272 or visit SnappersBaseball.com