Studer-Owned Blue Wahoos Named AA Organization Of The Year
Snappers partners win Baseball America's Bob Freitas Award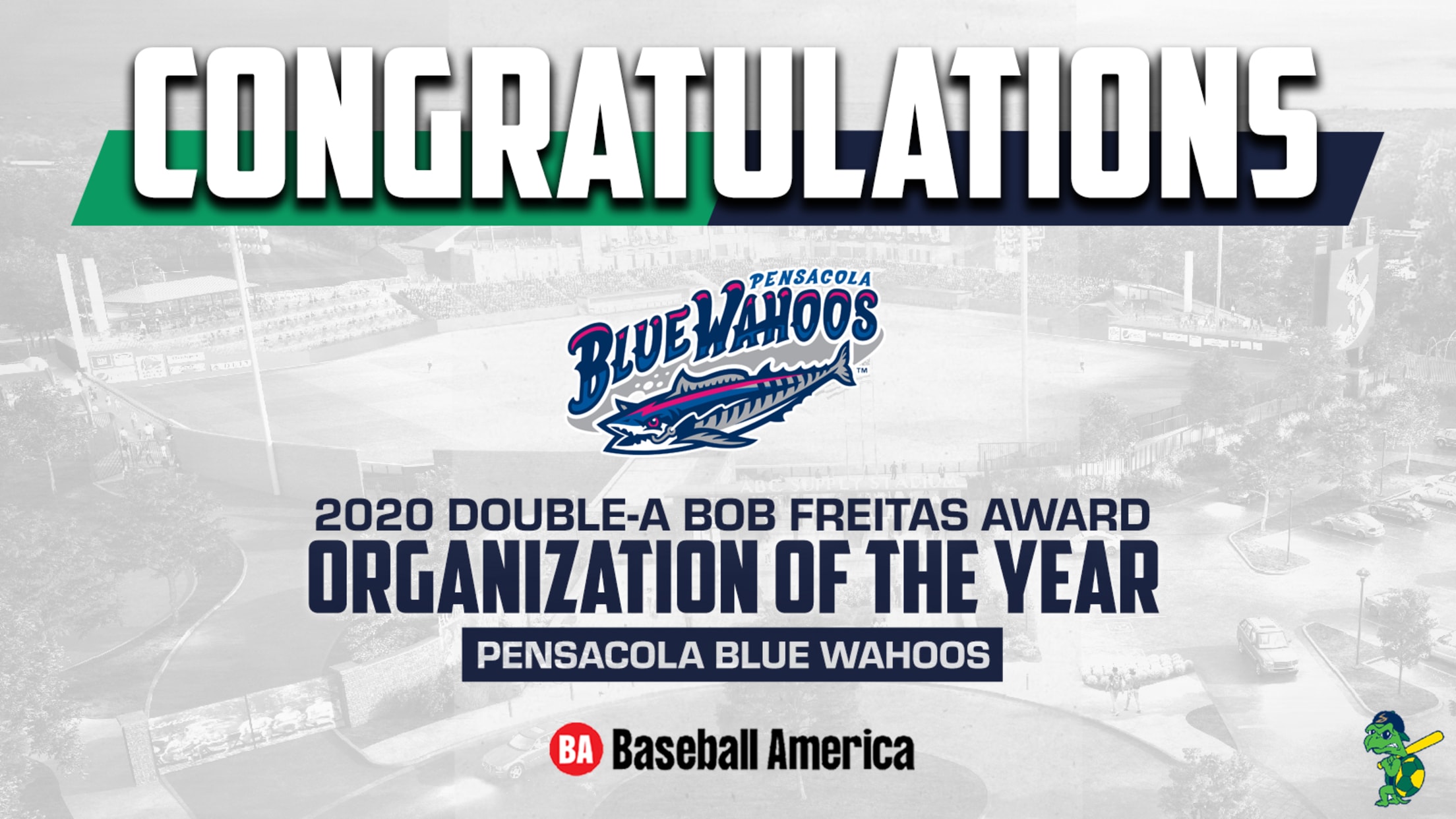 Baseball America announced Thursday that the Pensacola Blue Wahoos have been selected as the 2020 recipient of the Double-A Bob Freitas Award, given to the organization of the year at each level of the Minor Leagues. The Blue Wahoos are owned and managed by Quint Studer, who also manages the
Baseball America announced Thursday that the Pensacola Blue Wahoos have been selected as the 2020 recipient of the Double-A Bob Freitas Award, given to the organization of the year at each level of the Minor Leagues. The Blue Wahoos are owned and managed by Quint Studer, who also manages the Beloit Snappers franchise.
"We're thankful to Baseball America for this recognition. It is a testament to the team's involvement and impact on the local community," Studer said. "The Blue Wahoos held hundreds of safe, affordable community events at their stadium throughout the year and dedicated over 1,000 hours to community service, helping achieve our mission to improve the quality of life in our community."
The Blue Wahoos were one of Minor League Baseball's most active franchise during the 2020 year despite the cancelation of the season, holding over 200 community events throughout the year. The team made national and international headlines in May when they transitioned their full ballpark into an Airbnb available for fans to rent for overnight stays. Away from the ballpark, the team performed over 1,000 hours of volunteer work in the community, helping their city recover from the damages of Hurricane Sally and starting a volunteer staffing program that allowed local non-profits to request staffing help from the team.
The Bob Freitas Award, also won by Pensacola in 2016, completes an impressive triple crown of major awards for the Blue Wahoos in 2020. The team was selected as the Ballpark Digest Best-Double A Ballpark recipient in July and the winner of the Minor League Baseball Golden Bobblehead for Best Overall Promotion for the stadium Airbnb in September.
"Our mission with Beloit Baseball is to improve the quality of life in the Rock County community, and we plan for Beloit to be competing for the same awards in 2021," Studer said. "The Blue Wahoos won Ballpark of the Year in 2020, and thanks to the support of Diane Hendricks and others in the community, we expect ABC Supply Stadium in downtown Beloit to compete for that award in 2021. The Blue Wahoos won the Golden Bobblehead for Best Overall Promotion in 2020, and we want to create such a great fan experience at the new stadium that Beloit challenges for that award next year."