Erwin Earns Third MWL Pitcher of the Week Award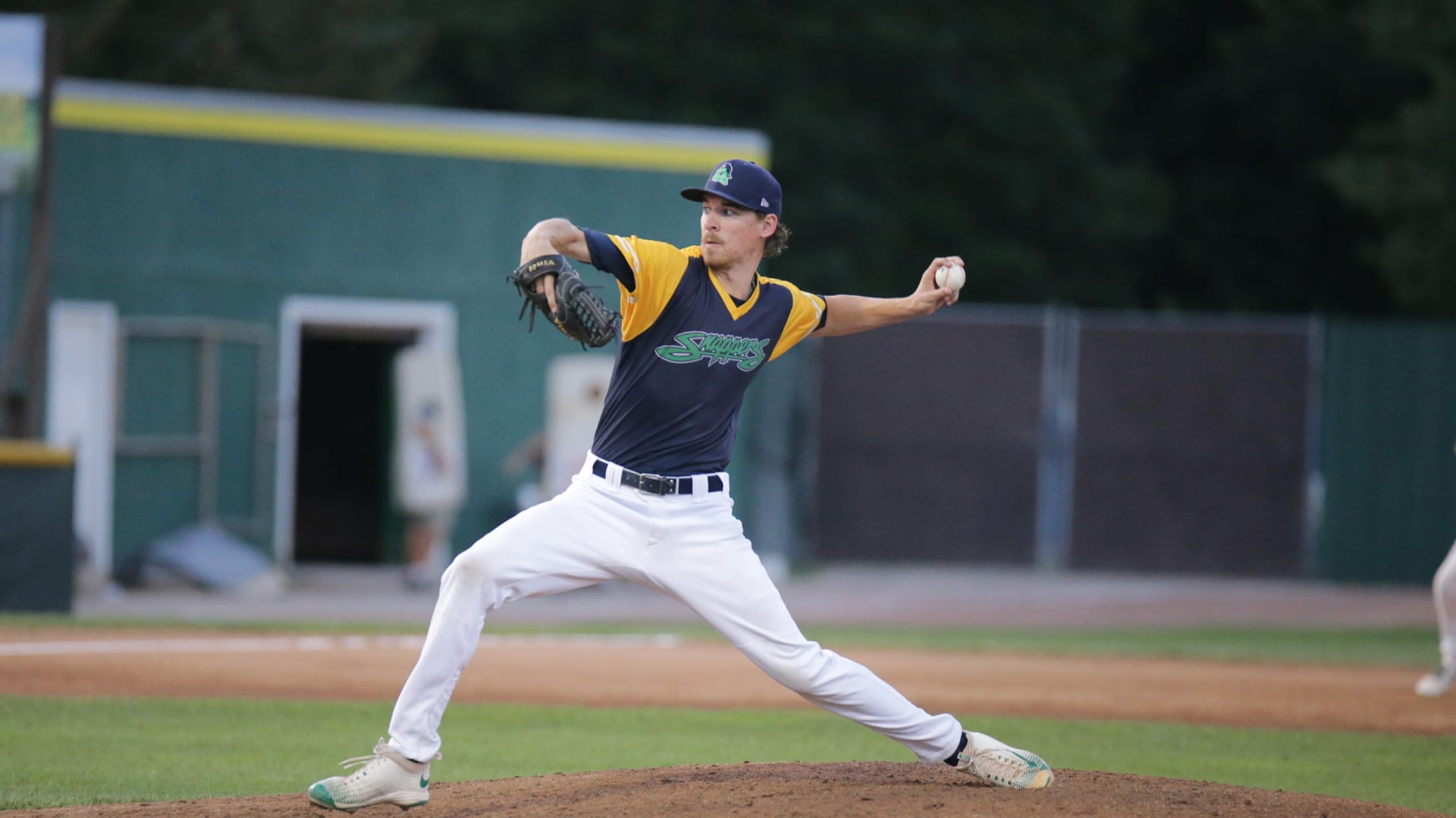 Zack Erwin threw 6 no-hit innings vs. Quad Cities on August 23, 2017 before picking up his 3rd Pitcher of the Week award. (Rich Guill/Quad Cities River Bandits)
The Midwest League named Beloit Snappers (Class-A Oakland Athletics) LHP Zack Erwin their Pitcher of the Week for the third time this season after he threw six hitless innings against Quad Cities. He combined with reliever Joseph Camacho on the Snappers fifth no-hitter in team history in that start on
The Midwest League named Beloit Snappers (Class-A Oakland Athletics) LHP Zack Erwin their Pitcher of the Week for the third time this season after he threw six hitless innings against Quad Cities. He combined with reliever Joseph Camacho on the Snappers fifth no-hitter in team history in that start on August 23 at Pohlman Field. Erwin adds the week of August 21-27 to his previous honors from June 12-18 and July 10-16.
Erwin is the first three-time winner of a Midwest League weekly award since Bobby Bradley for the Lake County Captains in 2015, and the first three-time pitcher in over a decade. In the Midwest League this season, four pitchers have been received multiple pitcher of the week honors: Erwin, Cody Reed (Kane County Cougars), Alfred Gutierrez (West Michigan Whitecaps), and Clark Beeker (Cedar Rapids Kernels).
Zack Erwin's 2017 Midwest League Pitcher of the Week Awards

June 12-18 - 2 starts (both vs. Quad Cities), 11 IP, 6 H, 0 R, 1 BB, 11 K

July 10-16 - 1 start at Great Lakes, 5 IP, 1 H, 0 R, 1 BB, 7 K

August 21-27 - 1 start vs. Quad Cities, 6 IP, 0 H, 0 R, 1 BB, 4 K
The Snappers have not had a pitcher win multiple pitcher of the week awards since Dan Osterbrock did so in 2010. Coincidentally, Osterbrock also threw a no-hitter the year he won a pair of pitcher of the week awards. His no-hitter was a seven-inning game in Beloit on May 1, 2010 vs. Wisconsin.
A fourth-round selection in the 2015 draft by the White Sox, Erwin came to the Oakland A's organization as part of a December 2015 swap that saw major league second baseman Brett Lawrie land in Chicago. He had a 6.32 ERA in 98 1/3 innings between Stockton and Beloit last year. Erwin joined the 2017 Snappers on May 27 and has the second-best ERA (2.12) along with the fifth-best marks in strikeouts (84) and WHIP (1.07) in the Midwest League since that date.