Hostelter's grand slam walks off Bandits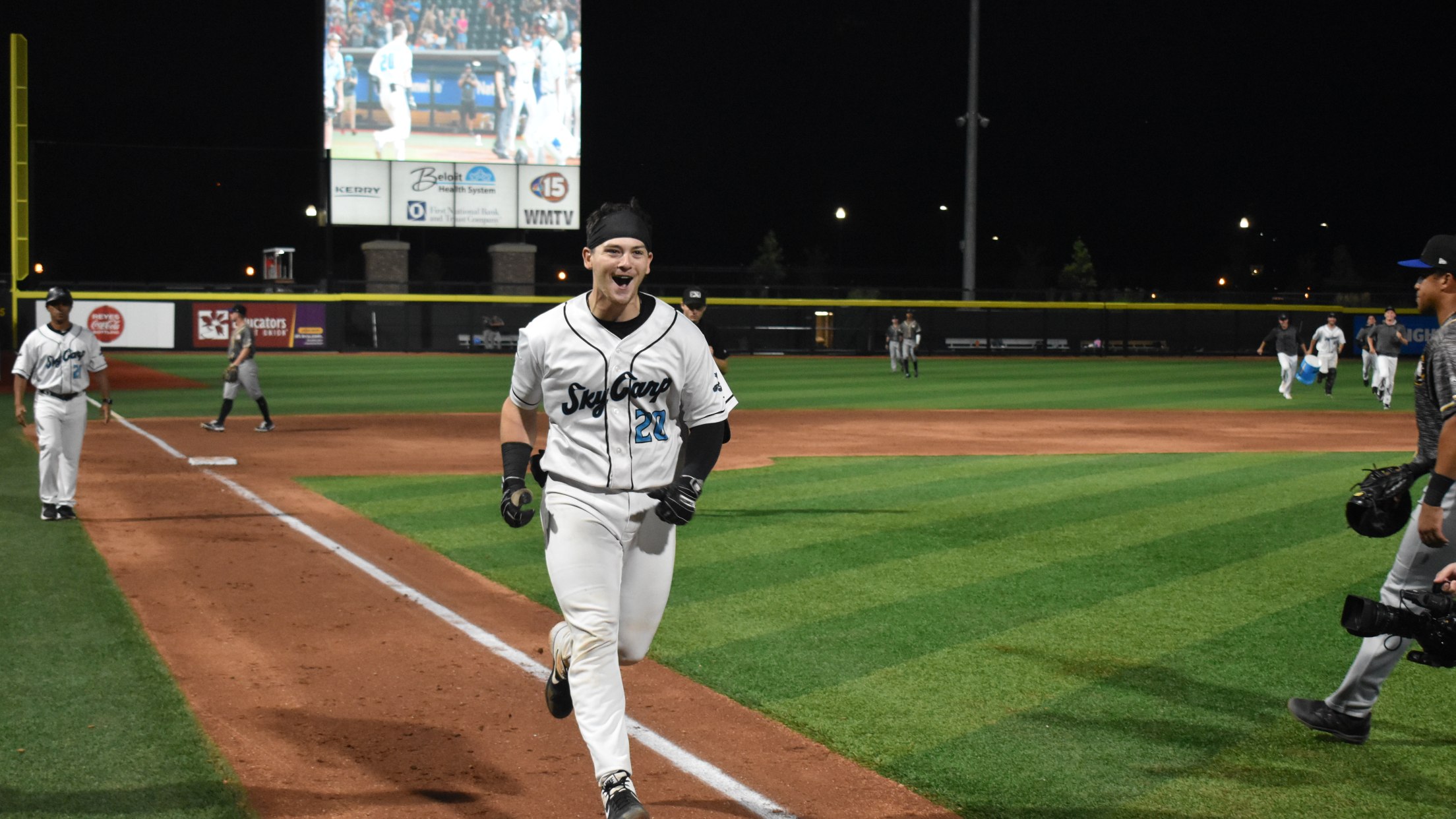 BELOIT—The Beloit Sky Carp sent 2,149 fans home happy Friday night with a walk-off grand slam followed by a fantastic fireworks display. Beloit catcher Bennett Hostetler came to the plate with the Sky Carp trailing 3-2 with the bases loaded in the bottom of the 10th inning. Hostetler quickly unloaded
BELOIT—The Beloit Sky Carp sent 2,149 fans home happy Friday night with a walk-off grand slam followed by a fantastic fireworks display.
Beloit catcher Bennett Hostetler came to the plate with the Sky Carp trailing 3-2 with the bases loaded in the bottom of the 10th inning.
Hostetler quickly unloaded them, sending the first pitch he saw into the Sky Carp bullpen as teammates stormed the field and uncapped a wild celebration at home plate upon his arrival.
The 6-3 win was the Sky Carp's sixth win in their last seven games.
The Sky Carp took a 1-0 lead in the first inning when Bennett Hostetler's sacrifice fly plated Nasim Nunez with the game's first run.
A Quad Cities home run put the River Bandits up 2-1 in the fourth inning, but Sky Carp first baseman Marcus Chiu blasted his ninth home run of the season in the sixth inning to tie the game.
The Sky Carp and River Bandits will battle in game five of their six-game series Saturday night at ABC Supply Stadium. It's Witches and Wizards night, with the first 750 fans through the gates receiving a scarf to celebrate the occasion.
Visit Skycarp.com for tickets.
The Beloit Sky Carp are the High-A Affiliate of the Miami Marlins and play their games at ABC Supply Stadium -- the heart of the Riverbend District.
Get tickets at SkyCarp.com or call the Box Office at 608-362-2272.
Follow the Sky Carp on Twitter at @BeloitSkyCarp, on Instagram at @BeloitSkyCarp, and like them on Facebook via www.facebook.com/SkyCarpBaseball.