Kernels' big innings down Sky Carp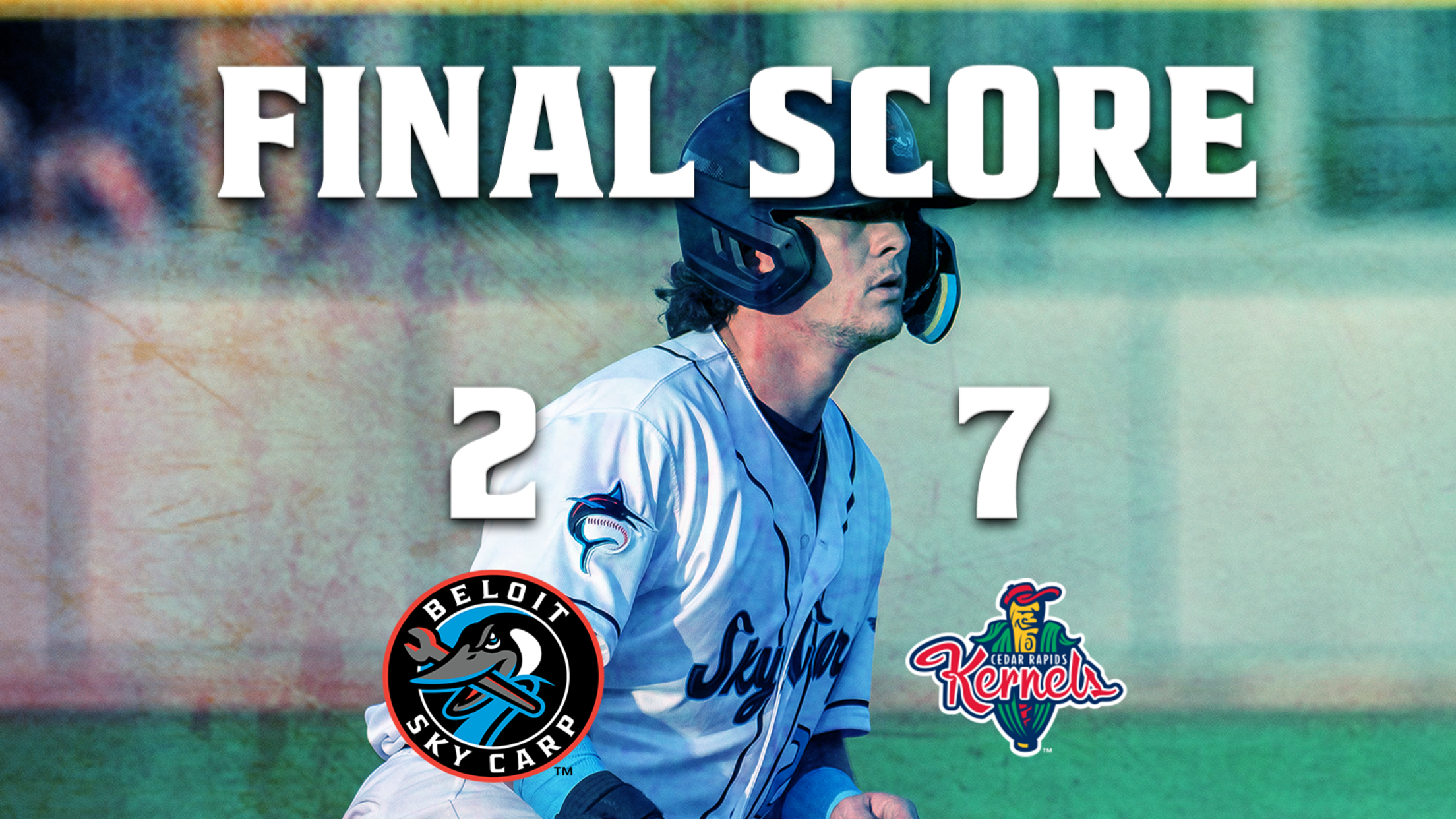 CEDAR RAPIDS, IA - Beloit couldn't overcome an early deficit and fell to Cedar Rapids 7-2 on Friday night in front of over 3,000 strong at Perfect Game Field. The Kernels jumped on Jackson Rose and the Sky Carp defense in the bottom of the first inning. After Alerick Soularie
CEDAR RAPIDS, IA - Beloit couldn't overcome an early deficit and fell to Cedar Rapids 7-2 on Friday night in front of over 3,000 strong at Perfect Game Field.
The Kernels jumped on Jackson Rose and the Sky Carp defense in the bottom of the first inning. After Alerick Soularie and Seth Gray singled with one out, Aaron Sabato brought in a run with a sac fly.
With two outs, Jake Rucker flared a soft liner to first base, but Zach Zubia lost a battle with the sun dropped the ball to put two on for Pat Winkel. Winkel made Beloit pay by belting a 3-run homer to left center to open a 4-0 lead.
The Sky Carp responded immediately in the top of the second, as Bennett Hostetler ripped a solo blast out of the ballpark to left. The homer extends his hit streak to 12 games.
Later in the frame, Federico Polanco doubled to score Ynmanol Marinez to slice the deficit to 4-2.
The score held at 4-2 for the next four innings as both pitching staffs settled in. Rose didn't allow a run in his next three innings and finished with just one earned run charged to his line.
Matt Mullenbach took over for Cedar Rapids' starter Travis Adams in the third and halted Beloit's offense with 3.2 scoreless innings. Brad Hanner took the ball in the sixth and kept the Sky Carp off the scoreboard for the next two innings.
In the seventh, the Kernels broke the game open with three runs against Jake Walters, who came on in the fifth for Rose.
Walters bounced back with a 1-2-3 eighth inning, but the Sky Carp failed to threaten in the ninth.
With the loss, Beloit drops below .500 on the season at 49-50, and to 18-16 in the second half.
The series continues tomorrow at 6:35pm with Dax Fulton on the hill for Beloit. Fans can listen to the action on the Big Radio App.