Community Chicken Sale: $1 Per Pound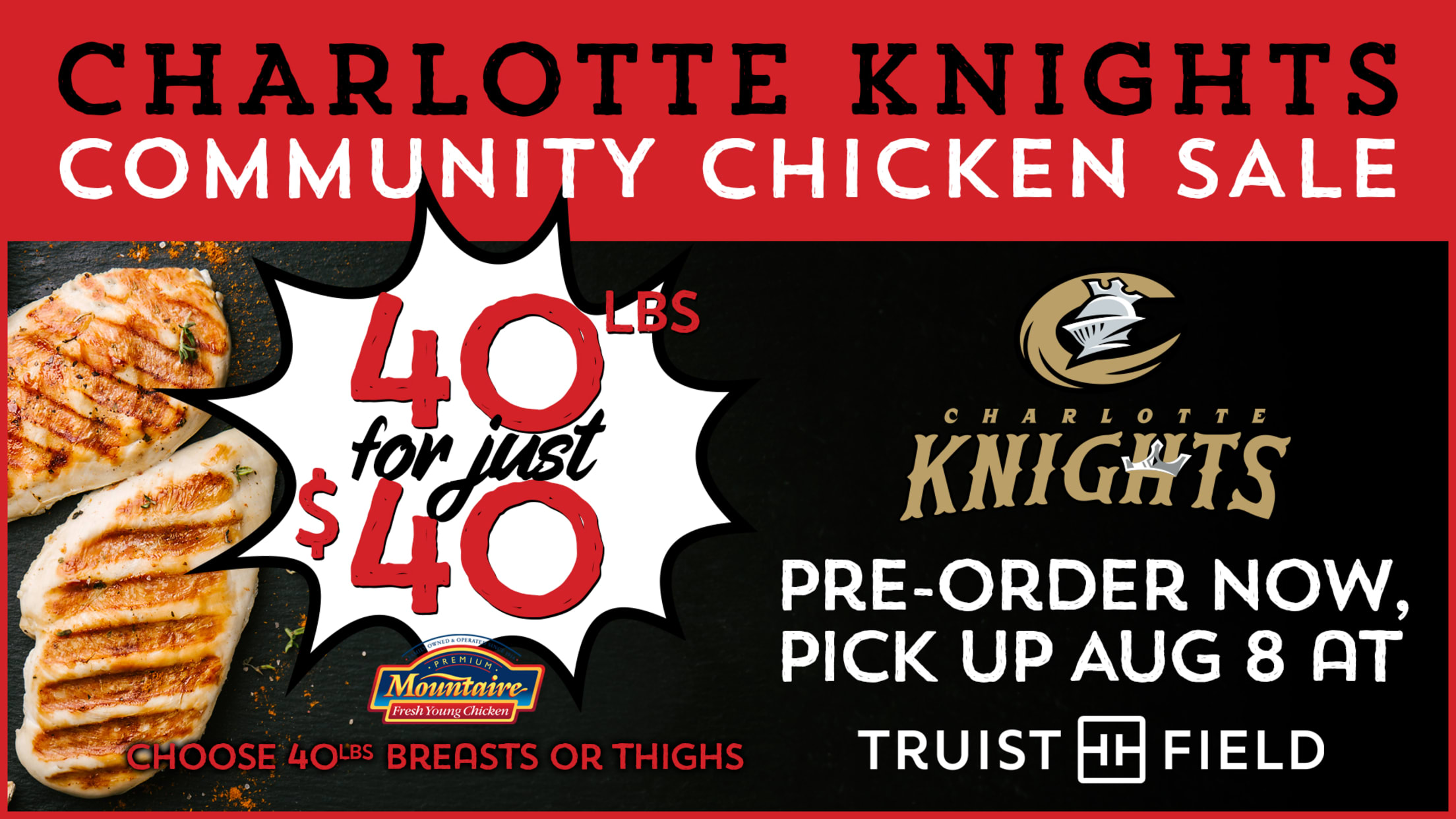 Our Second Community Chicken Sale ends TODAY, and the savings are so good you're going to want to tell all your family and friends. $1 per pound for Mountaire Farms chicken breasts and thighs - 40 LBS for $40. You can't find a better deal in Charlotte. Pre-order now, pick
Our Second Community Chicken Sale ends TODAY, and the savings are so good you're going to want to tell all your family and friends.
$1 per pound for Mountaire Farms chicken breasts and thighs - 40 LBS for $40.
You can't find a better deal in Charlotte.
Pre-order now, pick up at our drive-thru at Truist Field (formally BB&T BallPark) on Saturday, August 8.
While you're making your purchase, you can also help those in need. We've made it easy to donate chicken to several Charlotte-area organizations that need help. You choose, and we'll make sure they get it.
Get your order in! It's a deal too good for anyone to pass up!