Star Wars: The Rise of Skywalker at Truist Field
Flicks at the Field Presented by T-Mobile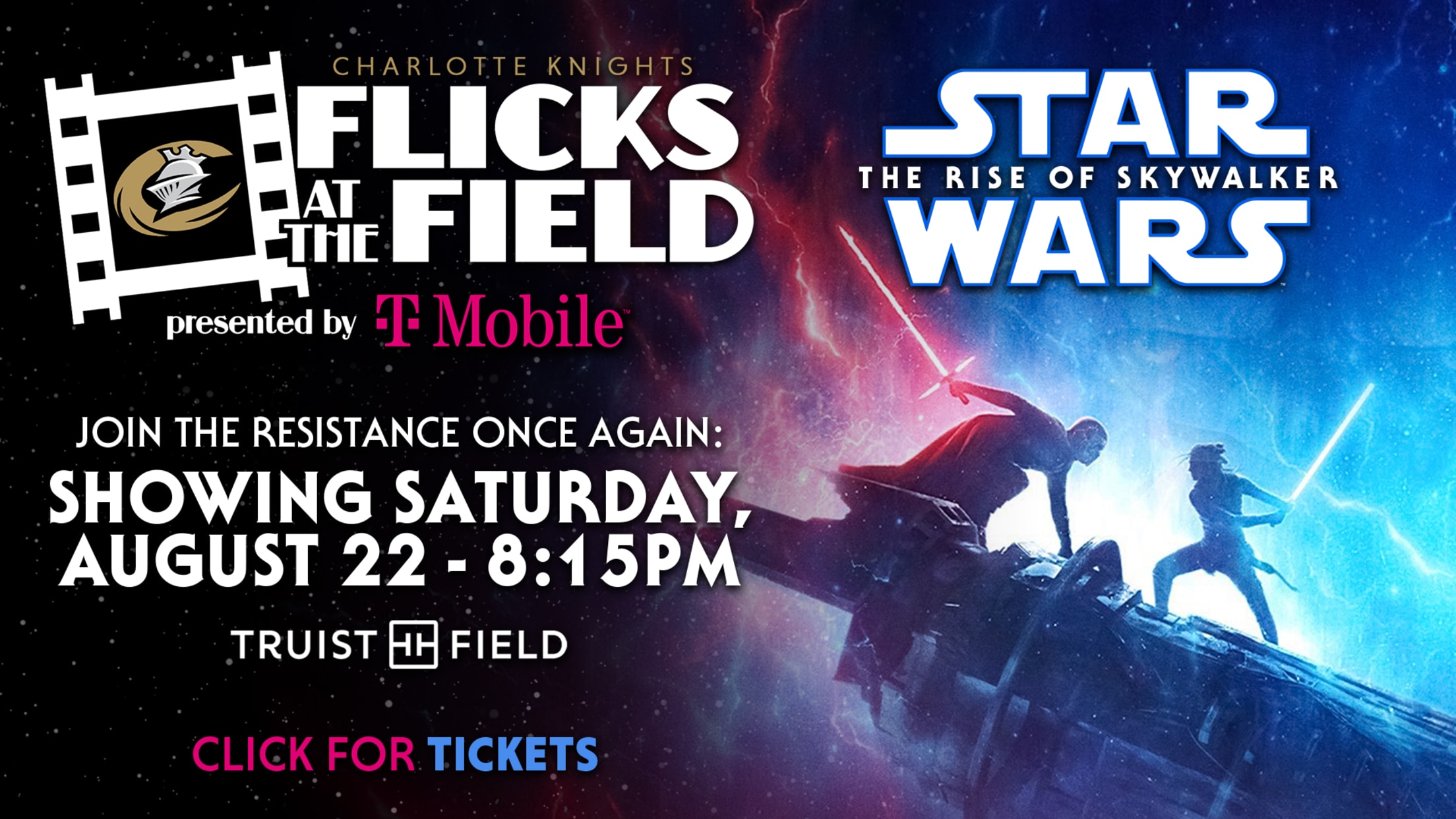 Join us Saturday, August 22, for Flicks at the Field presented by T-Mobile. Come out to Truist Field and experience Star Wars: The Rise of Skywalker on our giant video board. We have three socially distanced seating options for you to choose from. You can spread out and sit on
Join us Saturday, August 22, for Flicks at the Field presented by T-Mobile.
Come out to Truist Field and experience Star Wars: The Rise of Skywalker on our giant video board.
We have three socially distanced seating options for you to choose from. You can spread out and sit on the field for great views of the movie and Uptown Charlotte skyline, stay cool inside our Budweiser Home Plate Club, or sit at a table on our concourse.
Tickets start at $10.
The Truist Field gate will open at 7:30 pm. The movie will start at 8:15 pm.
Get to the ballpark early!
Come hungry and grab yourself a Chewbacca Dog, Wookie Burger, Empire Funnel Fries, popcorn, a cold beverage, and more!
Get your picture taken with Star Wars characters.
Play Star Wars Trivia before and during the movie.
Shop our Team Store for Knights Star Wars-themed apparel.